Marc Lemaître's switch from head of the regional development directorate general to DG Research has raised hopes that synergies between funding programmes will finally be improved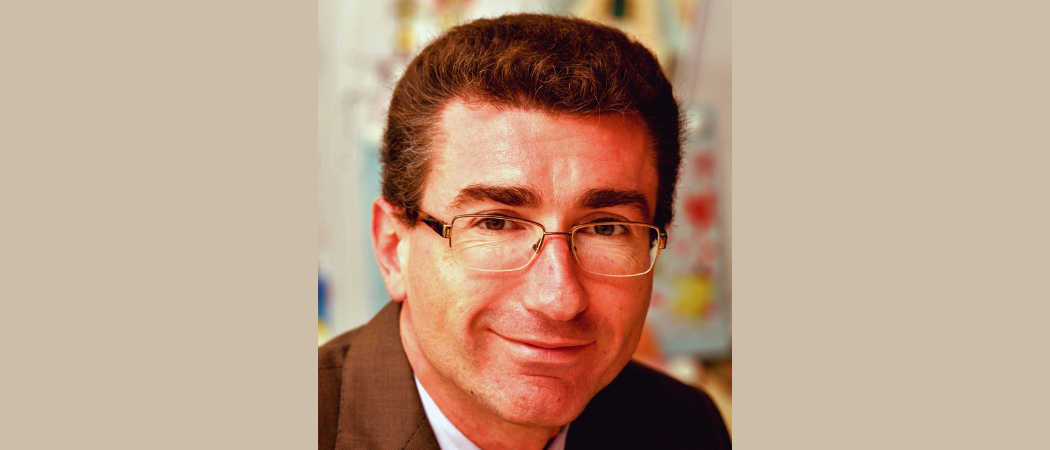 The appointment of Marc Lemaître as the European Commission's new director general for research and innovation has been welcomed by many in central and eastern Europe, who hope his experience of regional disparities will help address the east-west innovation gap. 
Lemaître, a Luxembourger who headed up the directorate general of regional development from 2016, moves over to his new position tomorrow. 
He will have plenty on his plate, with the Commission currently collecting public feedback on the €95.5 billion research and innovation programme Horizon Europe, as part of with an official evaluation of its first three years. There is also planning to be done for the next framework programme, which will start in 2028.
But top of the agenda for many in central and eastern European circles is improving synergies between the funding programmes of Lemaître's old DG and his new one. 
Typically, the Widening countries – 15 member states whose research and innovation performance is considered low-performing – perform poorly in obtaining funding from the big Europe-wide R&D programmes. 
The table below shows the percentage of total net EU contributions that Widening countries have received under Horizon Europe so far. The top performing country, Germany, has proportionally received more than all of the Widening countries put together.
Often, researchers, institutions and universities in Widening countries prefer to apply for money through the European Regional Development Fund (ERDF), which although falling under the remit of DG Regio, is managed on a national level, with member states making key decisions in directing the money. It is seen as a more accessible source of funding by many in central and eastern Europe, since beneficiaries do not compete for it on a European scale, as is the case with Horizon Europe. 
The fact that Lemaître, in moving from DG Regio to DG Research, should be acutely aware of the lack of synergy between the funding programmes has raised expectations that things will improve. 
Tadas Tumėnas, head of LINO, the Lithuanian RDI Liaison Office in Brussels, welcomed Lemaître's appointment, saying it seems logical. 
"The appointment looks very positive," he told Science|Business. "Expectations are high, knowing his background and his work with DG Regio, he should know about the problems of each Widening country, what is lacking, what needs to be done. So, he comes with big expectations." 
Bogdan Chelariu, head of the Brussels office for the North East Regional Development Agency of Romania and a member of R&I network ERRIN's management board task force on widening and deepening engagement, echoed these sentiments. 
"I've seen [Lemaître] at some events and in general I have an excellent opinion of him," he said. 
"I think he has a very deep understanding of what inequality means in general and what the structural barriers to inequality are, how you create development, what works and what doesn't work. I think he also has 360-degree views on all the EU funding programmes, so he's very much aware of what is happening in the other directorates," Chelariu said. 
"Let's say, I have extremely high hopes, but DG Research is also a machine with different speeds, different people and a different rationale. I'm realistically optimistic."
Vendula Nováčková, who is head of office of Representation of the South Moravian Region to the EU and also on ERRIN's Widening task force, is also happy with Lemaître's appointment, saying it is a great opportunity for Widening countries. "He has a lot of experience in the field of regional and cohesion policy, so I see him as the best possibility for synergies between regional funds and Horizon Europe funds," she said. 
High on the agenda
Lemaître is entering a directorate-general that has already done a lot of work at improving the RDI environment in Widening countries, Ewa Kocińska Lange, director of the Polish National Centre for Research and Development office in Brussels, told Science|Business. 
Kocińska Lange said the fact that Mariya Gabriel, who is from Bulgaria, a Widening country, is the Commissioner for research and innovation, means that synergies and Widening issues are already high on the agenda of DG Research. 
"We feel that she's on it and she's really trying to change attitudes towards Widening countries by reframing it as undiscovered excellence," said Kocińska Lange. 
Kocińska Lange also pointed to changes to state aid regulations, such as the 2018 introduction of the "seal of excellence" and the 2021 expansion of rules under General Block Exemption Regulation, as improvements to funding synergies that have been made in recent years. 
There is also the practical guide published by the Commission in July last year that aims to clarify for member states how better to maximise synergies between Horizon Europe and ERDF. 
But it is not all positive. "We are in our third year of Horizon Europe now, and those synergies between regional funds and Horizon Europe funds are still not really working," Kocińska Lange said. 
It is why she has high hopes for Lemaître's appointment. "On a very practical level, this new DG is someone who has been working for quite some time at DG Regio and with ERDF, and he knows perfectly that part of the funding."
Lemaître's other challenges
Synergies are not the only challenge Lemaître will face heading up Horizon Europe. Other factors cited are the Missions element of the programme, a lack of emphasis on creating leaders in Widening countries, a lack of representation in Brussels, poor communication from DG Research about the benefits of Horizon Europe and the very purpose of the Widening programme itself.  
Nováčková said the research Missions set up under Horizon Europe with the aim of bringing five specific topics closer to regional and national authorities were still "too vague". 
The 100 cities Mission, which aims to turn some of Europe's main urban areas into climate neutral cities, is working well, she said, but the others lack clarity. 
Chelariu agreed, saying that the Missions are a fantastic way to simplify RDI projects for regional authorities, but there is again an east-west gap with the richer EU regions getting more benefits from them. 
"We've seen that there are some regions that have integrated the Missions into their smart specialisation strategies. And then you have regions in Widening countries that really have no idea what they are," he said. 
Elsewhere, Kocińska Lange highlighted communication as another key challenge facing DG Research, saying there is a need for the Commission to better explain the benefits of Horizon Europe funding to beneficiaries in Widening countries. 
"ERDF is of course very important for Poland, but there should be some more forced communication [from the Commission] to say, 'come on, there's Horizon Europe, you can use it to support your internationalisation, increase your visibility not just on a European level but on an international scale'. This communication has probably not been strong enough since the beginning," she said. 
Both Nováčková and Chelariu brought up the fact that institutions, research centres and researchers from Widening countries were very underrepresented in Brussels and at networking events in the heart of the EU. This is both the fault of those from the region, but also the Commission for not doing more to encourage participation. 
Chelariu said this was especially noticeable at a European Research and Innovation Days event he attended. This event is the Commission's flagship research and innovation event and was inaugurated in 2019. 
"I think it was the first or second edition I was there, and I decided to do a calculation to see how many of the speakers were from central and eastern Europe, and I worked out only around 8% of them were," Chelariu said. 
"If you want more female scientists, you have to add more female scientists to panels. It's the same for this, if you want more eastern European people in RDI, you have to make them believe they're welcome and they are being listened to."
Polarising opinions
Lemaître's immediate challenges may well revolve around synergies, communication, and representation, but Tumėnas said that he will also very soon have to start thinking about the next framework programme and the whole concept of having Widening measures to close the east-west innovation gap. 
Widening actions were first introduced under Horizon 2020, the previous framework programme, and have tended to polarise opinions. Many understand the intention behind the measures, which is to bring Europe's lower performing countries up to speed in RDI, but the fact that certain countries are singled out as being weaker tends to grate at those from the countries. 
"I'm not saying that Widening is bad," Tumėnas said. "I'm just saying that in the future, I think it needs to be reconsidered and revised very carefully, to understand where we are going with it and whether we still need it."
"At the end of the day, the general goal is to have a competitive and innovative Europe. And if you have, as I sometimes call it, a two-speed Europe where one part is still lagging a bit behind, and everyone is aware of that, then you can't compete globally. 
"The situation Lemaître is coming into, with the energy crisis, war in Europe…It is not easy. We really need an innovative approach to innovation in Europe. So, there is a lot of pressure on him. And on top of that there are a lot of expectations for him so the pressure then doubles."
Who will replace Lemaĩtre at DG Regio?
The other question Lemaître's appointment poses is who will replace him at DG Regio, with no successor as yet announced. 
With ERDF so vital to Widening countries' RDI scene, his loss will be substantial if a suitable replacement is not found. "In a way I feel sorry that he is leaving DG Regio," Chelariu said.  "I'm also curious who will be appointed there."
Kocińska Lange said it is important the role is filled quickly. "ERDF is very important to us and we need to have a good leader there, so we hope that the seat will not remain empty for too long."
A broader look at Marc Lemaître's appointment was published on 16 February, which you can read here.