Join Europe's leading innovation community! We provide decision makers in the worlds of research, industry and policy with new strategies, ideas and contacts to succeed.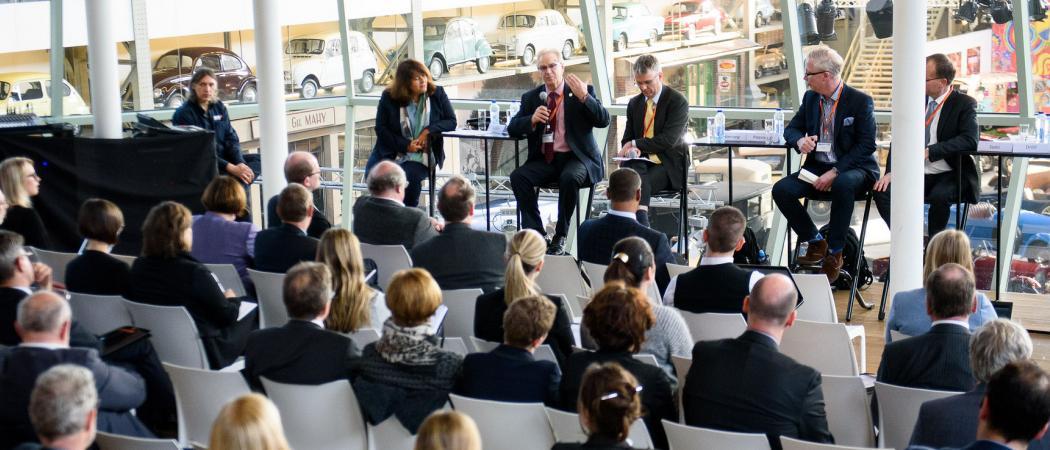 Annual membership benefits

Intelligence
     ■ Latest insights into EU R&I policy and funding
     ■ New developments in the global R&I landscape
     ■ Unlimited downloads of all Science|Business reports and publications
     ■ Free access to all Science|Business news
Access
     ■ Minimum of 6 high-level, exclusive Network events per year with senior EU officials
     ■ Leadership speaking opportunities
     ■ 2 free seats at Science|Business public events
     ■ 1 free seat at all other private Science|Business Network events
     ■ 1 permanent seat in the Network's Framework Programme Working Group
     ■ Option to participate in expert focus groups on specific R&I themes (typically at additional cost)
Communication
     ■ Unlimited contributions to Science|Business Network Updates *
     ■ 4 weeks of website banner advertising
     ■ 2 newsletter banner insertions
     ■ Dedicated institutional page on the Science|Business website

*Provided it is judged relevant by Science|Business editors
Membership fees
     ■ 12 months: € 12,500            
     ■ 24 months: € 21,500
     ■ 36 months: € 28,500
Testimonials
Jerzy Buzek, Member and former President of the European Parliament; Chair of the ITRE Committee:

"Science|Business brings a modern approach towards innovation."
Philippe Tanguy, President, Ecole Polytechnique de Montréal:

"Science/Business is a precious window on the European Union, as well as a source of strategic information, for Polytechnique Montréal as we develop flagship projects and international partnerships in sustainable engineering, cybersecurity, AI, and medtech."
Naledi Pandor, Minister of International Relations and Cooperation, South Africa:

"We value our strategic cooperation with Science|Business as it permits the deepening and expansion of especially our European ties."
Cornelia Kutterer, Senior Director, Rule of Law & Responsible Tech, European Government Affairs, Microsoft:

"Science|Business promotes an open dialogue among industry, research and policy communities. This network allows us to come together with others to listen, learn, and understand different perspectives, while providing a platform where we can exchange views on the constantly evolving technologies and how they should be used to benefit society."