The Commission's former regional development chief moves over to head the research directorate, amid hopes his experience in Cohesion policy will be applied to bridge east-west disparities in research and innovation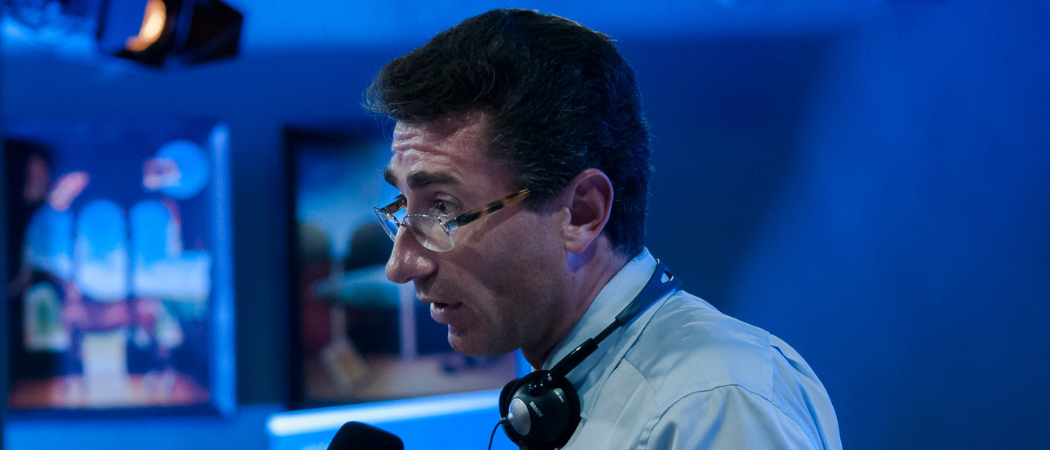 Marc Lemaître, the new chief of the EU's research directorate takes office today, amid high hopes he will apply his experience in Cohesion policy to promote greater coordination between research funding and regional development funding, increasing the impact of both.
Lemaître's appointment last month is widely viewed as an attempt to get the EU's two big spending programmes, Horizon Europe and Cohesion funds, working better together. His move across from DG Regio to DG Research was especially welcomed in central and eastern Europe, where there is optimism that his knowledge of regional disparities will be brought to bear on the east-west innovation gap. 
The Luxembourger takes the reigns at a pivotal moment for EU research policy, with the €95.5 billion Horizon Europe programme, for which he is now responsible, approaching key milestones. Lemaître will guide the upcoming mid-term evaluation of Horizon Europe and also lay the foundations for the next EU research framework, due to start in 2028. He is said to be someone who plays by the book: he may not speak out to defend research at every opportunity, but will confidently use his expertise of EU budgets and regional rules in shaping future research policy, according to insiders.
Such a down to earth attitude may be appreciated at a time when EU research policy is increasingly politicised.
Robert-Jan Smits, president of the Eindhoven University of Technology and  former director general of DG Research, described Lemaître as, "Someone who does not beat around the bush and gets straight to the point. What you see is what you get."
One Brussels science representative said Lemaître is a "very hard negotiator" and "what many diplomats strive to be." It is unlikely the bungling of the European Innovation Council budget, for example, would have occurred under Lemaître's watch, because he has such a good grasp of budgetary details, the representative said.
Pulling together
Hopes are high that Lemaître's years of experience in regional policy can help supercharge Horizon Europe by bringing it closer to the EU Cohesion policy at this key time.  
Previous attempts to get DG Regio and DG Research to work together have fallen flat.
The Brussels science representative said that while at DG Regio, Lemaître had managed to build a "great" reputation among Widening countries while also keeping France and Germany "happy" with the way Cohesion funding is spent. The question now is whether he can repeat the trick in reverse – keeping Widening countries happy while overseeing a research programme that flows largely to the EU's richest countries.
Lemaître's appointment could be especially good news for central and eastern European countries, which have much to gain from better coordination between the two funds. Typically, the Widening countries – 15 member states whose research and innovation systems are considered low-performing – do poorly in winning funding from the EU research funds. 
Often, researchers, institutions and universities from Widening countries prefer to apply for money through the European Regional Development Fund which, although falling under the remit of DG Regio, is managed on a national level, with member states making key decisions in directing the money. It is seen as a more accessible source of funding by many in central and eastern Europe, since beneficiaries do not need to compete for it on a European scale, as is the case with Horizon Europe. 
Logical move
The fact that Lemaître, in switching from DG Regio to DG Research should be acutely aware of the lack of synergy between the funding programmes has raised expectations that the issue will improve. 
Tadas Tumėnas, head of LINO, the Lithuanian RDI Liaison Office in Brussels, welcomed Lemaître's appointment, saying it seems logical. 
"The appointment looks very positive," he told Science|Business. "Expectations are high, knowing his background and his work with DG Regio, he should know about the problems of each Widening country, what is lacking, what needs to be done. So, he comes with big expectations." 
Bogdan Chelariu, head of the Brussels office for the North East Regional Development Agency of Romania who also sits on the European Regions Research and Innovation Network (ERRIN) management board task force on widening and deepening engagement, echoed these sentiments.
"I've seen [Lemaître] at some events and in general I have an excellent opinion of him," he said. "I think he has a very deep understanding of what inequality means in general and what the structural barriers to inequality are, how you create development, what works and what doesn't work. I think he also has 360-degree views on all the EU funding programmes, so he's very much aware of what is happening in the other directorates. 
"Let's say, I have extremely high hopes, but DG RTD is also a machine with different speeds, different people and a different rationale. I'm realistically optimistic."
Vendula Nováčková, head of office of Representation of the South Moravian Region to the EU and also a member of ERRIN's Widening task force, is equally on board with Lemaître's appointment, saying it is a great opportunity for Widening countries. "He has a lot of experience in the field of regional and cohesion policy, so I see him as the best possibility for synergies between regional funds and Horizon Europe funds," she said. 
But while synergies may be the key word for those from central and eastern Europe, it is not the only challenge Lemaître will face in heading up Horizon Europe. Other factors cited are the Missions element of the programme; a lack of emphasis on creating research leaders in Widening countries; a lack of representation in Brussels; poor communication from DG RTD about the benefits of Horizon Europe; and the very purpose of the Widening programme itself.  
Widening actions were first introduced under Horizon 2020, the previous framework programme, and have tended to polarise opinions. Many understand the intention behind the measures, which is to bring Europe's lower performing countries up to speed in RDI, but the fact that certain countries are singled out as being weaker tends to grate on some. 
"I'm not saying that Widening is bad," Tumėnas said. "I'm just saying that in the future, I think it needs to be reconsidered and revised very carefully, to understand where we are going with it and whether we still need it."
"At the end of the day, the general goal is to have a competitive and innovative Europe. And if you have, as I sometimes call it, a two-speed Europe where one part is still lagging a bit behind, and everyone is aware of that, then you can't compete globally. 
"The situation Lemaître is coming into, with the energy crisis, war in Europe […] it is not easy. We really need an innovative approach to innovation in Europe. So, there is a lot of pressure on him. And on top of that there are a lot of expectations for him, so the pressure then doubles," Tumėnas said.
Portions of this article appeared 15 February in the Science|Business Newsletter, The Widening.