As they enter another year of capacity building, EU's goal-driven research programmes grapple with fragmented regional and national political systems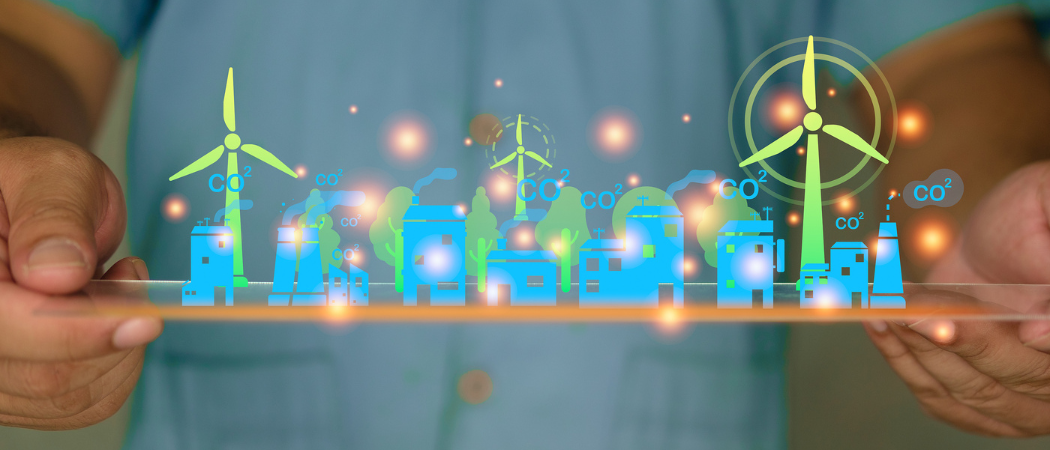 The targeted research Missions set up under Horizon Europe are turning three years old this year, and their ambitious logic is facing its first test in an upcoming review at the midpoint of the EU's €95.9 billion research programme.
The Missions were masterminded by the previous European Commission to mobilise continent-wide action. They're meant to bring research and innovation policy closer to regional and national authorities, enabling them to act on five broad goals: saving Europe's oceans, rejuvenating its soils, helping regions adapt to climate change, transitioning 100 cities to climate neutrality, and saving and improving three million lives affected by cancer by 2030.
Missions are delivered through calls for projects, designed to facilitate action in Europe's cities and regions. The latest set of such calls launched earlier this month with a budget of €600 million, bringing Horizon Europe's entire spending on the five Missions thus far to €1.8 billion.
In 2023, the Missions will face their first assessment as part of the big mid-point Horizon Europe review. And it might be tough. While the Missions are giving a clear impetus to work on the ground, they have taken baby steps in comparison to the scale of their ambition.
"We're still in an early phase. This year, next year, some years will have to be devoted to building up of capacities. On EU, national and regional level, these administrative levels are just now realising what the challenge is, and it will take years to establish governance structures and platforms," says Wolfgang Polt of Transnational cooperation on the Missions (TRAMI), an EU project supporting their coordination.
Establishing governance appears to be the hardest part of the puzzle as political authorities and researchers slowly learn to speak each other's language. Pirita Lindholm, director of the European Regions Research and Innovation Network (ERRIN), says the Missions are the best initiative she has seen thus far when it comes to bringing different stakeholders to the table, but "the R&I dimension is not something the political level is used to."
Research versus politics
Coordinating the involvement of various regional, national and city authorities, industry, researchers, citizen groups and other players is the job of TRAMI.
It has four main tasks: support exchanges and data collection between different players; take stock of progress, actors, instrument and funding opportunities; run mutual learning events; and host an annual Mission forum, the first of which is taking place this week. TRAMI runs until April 2024 and will culminate in the setting up of a permanent Mission network and a knowledge exchange platform.
It is hard going. Not all regions and countries are prepared or keen to implement the new type of initiative. Some lack the administrative capacity, resources, governance structures and even political and policy commitment. Others have been working on these topics for years and are reluctant to add more projects and instruments to the mix. "The development of Mission-oriented policies is very uneven in Europe, even within countries and administrations," says Polt. He notes the main success ingredients are high level political agreement and a sense of urgency, which isn't felt across the board, especially as the war in Ukraine and energy crisis hijack the political stage.
There's also friction between the research part of the Missions and the political level. While they are rooted in Horizon Europe, for most Missions the research angle is an afterthought rather than their main focus. On the ground, the work gets taken up by authorities that have little to do with R&I policy, resulting in confusion and poor communication flows.
In Austria, Polt's home country, Mission proponents have struggled to convince relevant ministries that do not have big R&D budgets and competences, to sit in the driving seat for the Missions. "The Missions will only succeed if they go much beyond the confines of R&I policy, but they start there and that's a break to the dynamic of the whole system," says Polt.
Researchers meanwhile, want Missions to be more research-focused. The Guild of European Research-Intensive Universities notes low applications rates for many Mission calls, which may be impeding progress. The answer, the universities believe, is to have Horizon Missions funding go into R&I and highlight the role of researchers in delivering on the goals. "The Missions' calls have failed to attract research communities to get involved due to the lack of opportunities for collaborative research," the Guild said in a statement this week.
But these uncomfortable conversations are happening, and Lindholm says they are bringing change to Europe's regions, giving a clear boost to regional innovation ecosystems. The Cities Mission, she notes, is the farthest advanced, largely thanks to the climate city contracts which clearly map out how the different actors work together. "We can see at local level changes in breaking silos, different departments working together, making connections to different stakeholders," says Lindholm.
First review
As they head into their first review, the Missions have a lot of proponents – and a few existential problems to address.
Joep Roet, EU policy adviser at the Netherlands house for Education and Research, says the Missions are "stuck between a rock and a hard place." They set out to link EU R&I policy with other policies, with research at the forefront, but Roet says thus far it feels more like other policy areas now have a say in research policy. The five Missions are just small pieces of an overall puzzle, unlike the 'moonshots' they were envisioned to be. "I think that the logic behind the Missions is very promising and holds a lot of value, but the Missions in their current form are either too ambitious in terms of goals or not ambitious enough in implementation," says Roet.
Polt says that the sense of urgency needed for the Missions has been diverted to addressing the energy crisis and boosting the bloc's defence capacities, posing an existential question to the Missions. While saving oceans and soils is important, they're long-term goals, and "urgency always beats long-term," says Polt. "Other political priorities have supplanted the Mission orientation."
But the Missions go on, and one of the key questions to answer in the review will be to what extent they can pull in funding from other sources, to go beyond Horizon Europe, Roet believes.
Polt also notes getting industry involved with the Missions will be the next big challenge. Thus far, business participation has been weak. "The business involvement certainly needs to be strengthened, and I think the business community as far as I interact with them are kind of hesitant because they don't know how to link and what the whole thing is about," says Polt.
For ERRIN, the Missions will be the focus of their review of Horizon Europe. Lindholm believes the Missions are doing a world of good for regional innovation, "but it's still too early to make the analysis of tangible benefits beyond the cities mission," she said. In the next year, she adds, "we need to slowly start seeing more implementation."