White House announces curbs on research ties with Moscow – including key Russian university leaders. Long-awaited move follows weeks of debate in Washington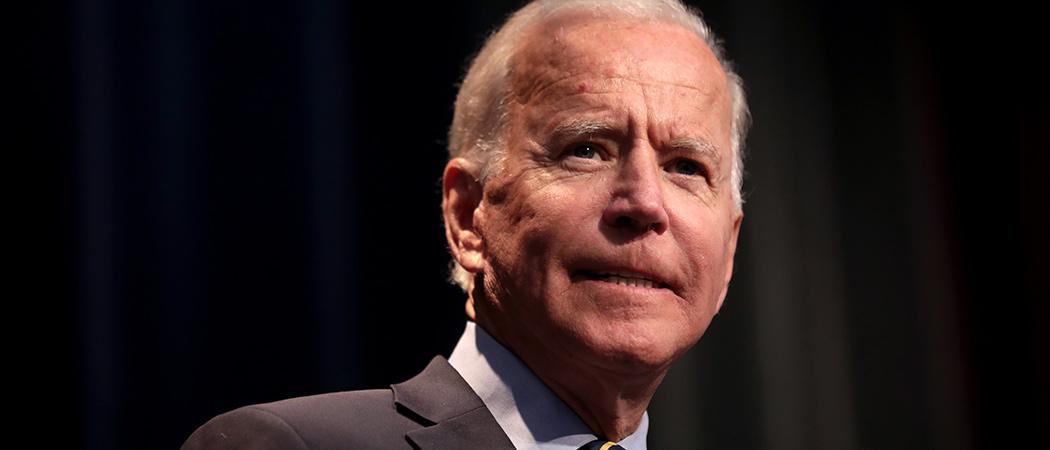 After weeks of internal debate, the US government broadened its sanctions against Russia to expressly include scientific relations – targeting research institutions as well as individual scientists or rectors who support the war in Ukraine.
In a statement 11 June, the White House Office of Science and Technology Policy said it will "wind down" government-to-government research collaboration with Russia – starting no new projects, but allowing existing projects to be completed.
Further, it said US agencies and government labs "have been advised to curtail interaction" with the leadership of Russian government-affiliated universities and institutions, "as well as those who have publicly expressed support" for the war. Shortly after the war began 24 February, dozens of Russian university rectors signed a statement backing the war.
The new policy leaves it up to US universities to decide on their own whether to follow suit, based on their own circumstances. Elaborating, a State Department spokeswoman said: "We have a highly decentralised research ecosystem in the United States.  We owed it to our research community to account for as many factors as possible."
Internal debate
The announcement ends more than three months of near-total official silence from the Biden Administration about US-Russia scientific relations, as officials debated privately with US research leaders how they should respond.
In Europe by contrast, within the first few weeks of the war's start most governments ordered various kinds of sanctions on Russian science. Germany was first off the mark – quickly followed by Denmark, Sweden, France and others. On 3 March, the European Commission suspended grant payments to Russians involved in its big Horizon R&D projects, and the following month terminated those grant contracts. In each case, there was extensive public debate, with some arguing that scientific contacts are a key line of communication that should be kept open to support anti-war sentiment inside Russia.
But from Washington, there were no sweeping pronouncements on science policy, and government officials refused to discuss the matter publicly – despite the roll-out of a broad array of financial, trade and travel sanctions on Russians. Instead, there were a few targeted announcements, such as joining other allies in a suspension of cooperation on research in the Arctic. And the Biden Administration in April proposed new visa legislation to attract disaffected Russian scientists to the US – but the proposal got dropped in Congress, in the rush to find bipartisan support for supplementary budget for Ukraine.
In the official vacuum, a few US universities took action on their own: MIT, for instance, said it is ending an 11-year partnership with Russia's tech hub, Skolkovo. But most dealt with the question internally, in consultation with their own faculty. On 16 May, Ukrainian President Volodymyr Zelensky videoed into a meeting with the American Association of Universities, pleading for more active support for Ukraine.
But generally, the whole issue has been a complicated one inside the huge US research establishment. In addition to the formal, government-to-government collaborations with Russia that developed after the collapse of the Soviet Union, thousands of individual US researchers and organisations have worked with Russian counterparts on climate, ocean, health, digital and other fields.
Russia's top science partner
In fact, the US is Russia's single biggest scientific collaborator: according to UNESCO, from 2017 to 2019 there were 14,476 scientific papers co-authored between Russian and American researchers. Germany came second, followed by France, Britain and China.
In such circumstances, officials in Washington appeared to have been concerned about confusion or protests that a flat edict might have precipitated in US academia, as well as the possibility that keeping some scientific channels open might help diplomatically. Also, OSTP itself has been in turmoil, following the surprise resignation of its chief and Presidential science advisor  Eric Lander, amidst claims of workplace bullying – just a few weeks before the Ukraine war began. Politico recently reported that Arati Prabhakar, head of the Pentagon's Defense Advanced Research Projects Agency, is a frontrunner to succeed Lander.
The announced "wind down" specifically applies to US government-affiliated organisations, including a series of big public labs such as the Argonne National Laboratory, managed for the Department of Energy by the University of Chicago, and Lincoln Laboratory, managed for the Pentagon by MIT.
But the White House leaves plenty of room for universities generally to choose their own approaches to Russia. "Non-government institutions should make their own determinations" on how to handle Russian relations, the statement said.
Over the weekend, the American Association for the Advancement of Science – the leading US scientist organisation – declined to comment.