Russians at CERN lab would also benefit, as part of Biden effort to weaken Russia's scientific and technical capacities. An echo of Cold War's 'Operation Paperclip'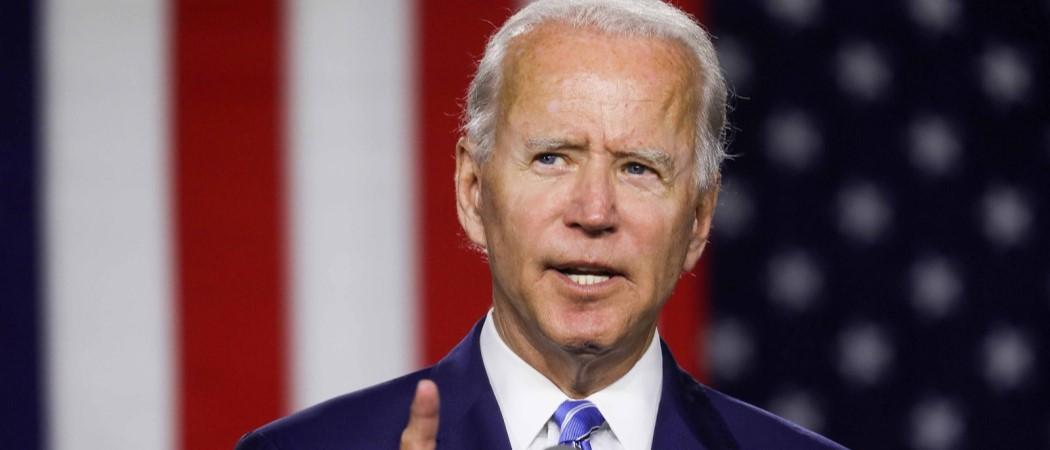 The Biden Administration is planning a campaign to attract Russian scientists and engineers to the US, in an effort to further weaken Russia's science and technology base.
It also plans to help Russian physicists at the CERN nuclear lab continue working there, rather than return home when their normal visas expire, if they wish.
The plan, first reported 29 April by Bloomberg News and confirmed to Science|Business, is part of a $33 billion supplemental spending bill for the Ukraine war that President Biden sent to Congress 28 April, officials said. The legislation includes language that would permit technically qualified Russians with masters or doctoral degrees in a range of fields to immigrate to the US without the usual visa requirement that they have a job lined up in advance. They would have to pass a US security background check.
And for Russians working at CERN, the world's premier high-energy physics lab near Geneva, the US in consultation with other G7 countries plans to help them keep working there if they want – including the possibility of having US scientific organisations hire them directly. It wasn't immediately clear whether similar provisions would apply to Russians working at other major Western laboratories.
The initiative is the first major step by the White House to extend the war to include scientific and technical talent. One official likened it to Operation Paperclip, a then-secret US programme from 1945 to 1959 that transported more than 1,600 Nazi-era German scientists and engineers to the US for employment at American labs. They included famed rocket engineer Wernher von Braun and Kurt Debus, later the first director of the Kennedy Space Center. The effort helped fuel the Cold War, as Russia had a similar German talent programme.
It isn't clear yet how many Russian researchers and engineers could be involved in the Biden Administration effort – though several thousand are thought already to have left Russia. US scientific organisations are currently developing plans for the programme. Disciplines involved include semiconductors, space technology, cybersecurity, advanced manufacturing and computing, nuclear engineering, artificial intelligence and missile propulsion, among others.
Hitherto, the US had focused the scientific and technical aspects of the war on banning exports of high-tech equipment or know-how to Russia – in an effort to weaken Russia's military capacity. On 25 April, US Defense Secretary Lloyd Austin caused a stir by saying: "We want to see Russia weakened to the degree that it can't do the kinds of things that it has done in invading Ukraine."
The new Russian visa programme, however, is the first White House mention of scientific talent. From the first days of the war, several European governments – starting with Germany followed by Sweden, France, Denmark and others – explicitly ordered their universities and research organisations to suspend existing or ban new scientific collaboration with Russian organisations, while permitting less formal collaboration to continue. The European Commission halted payment to Russian organisations in its big Horizon Europe R&D programme, and has been developing plans to assist Russian researchers with travel grants and other means.
But in Washington, since the war began 24 February, a lively debate has been going on inside the Administration over what, if anything, it should do about Russian scientists and engineers.
Hitherto, both White House and State Department spokespersons declined to comment as the European scientist initiatives started multiplying. The Administration offered no public advice to US universities or scientific organisations on how they should deal with Russian partners. In the silence, some universities have acted on their own: most notably, MIT said it is ending its 11-year partnership with Russia's tech hub, Skolkovo, near Moscow.
International collaboration is important to Russian science. According to UNESCO, 24% of published Russian research papers from 2017 to 2019 were written with foreign collaborators – especially with American and German partners. The publication record suggests Russian science is strongest in materials, artificial intelligence and energy – and its technical workforce is still the fourth largest in the world. But that has been shrinking fast, along with state science budgets, since the 2014 Crimean war.
The legal language authorising the new Russian visa regime is part of $33 billion in supplemental Ukraine war spending – on top of $14 billion already allocated – that the Biden Administration just requested of Congress. The bulk of the money, to be spent between now and 30 September, will go to support Ukraine's economy, supply weapons, and provide financial support to US industries affected by the war.
Given its sensitive nature, the scientific talent initiative wasn't mentioned in White House press briefings about the budget bill. Other proposed immigration-law changes in the past yearhave been tied up in Republican-Democrat feuding on the Hill, but the Russian provision is expected to garner bipartisan support as part of the Ukraine war effort.