Russian rectors have fallen into line behind Vladimir Putin, shocking European academics. But some think their statement was made under duress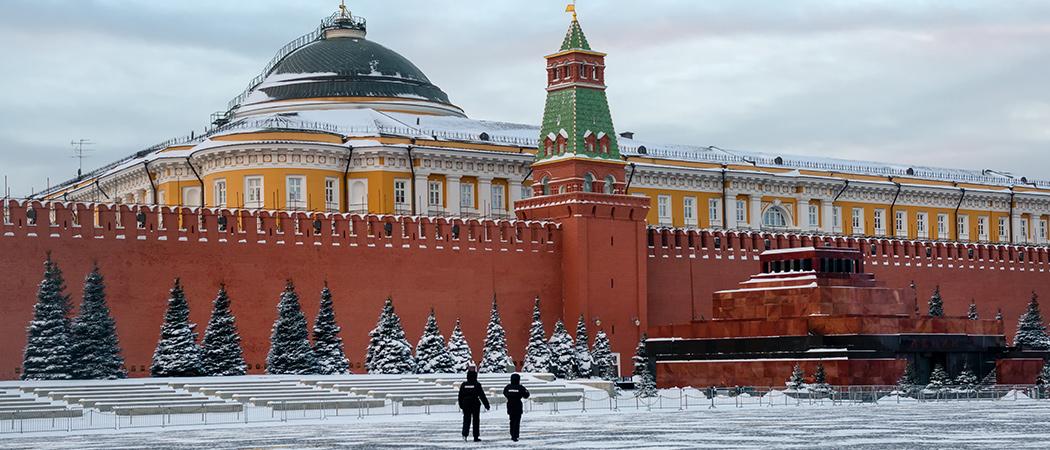 The European University Association (EUA) has suspended 12 Russian universities whose rectors signed a statement supporting president Vladimir Putin's invasion of Ukraine and parroting the Kremlin's justification for the assault.
Such a forceful pro-war statement from dozens of Russian rectors, released at the end of last week, has shocked even dovish voices in Europe who want to maintain some scientific ties with Russia.
In their statement, the Russian rectors say it is "very important" to support the country's army and president, and state that it is their "fundamental duty" to "teach our students to be patriotic and to strive to help their motherland."
In response, the EUA today suspended 12 Russian members, saying the statement is "diametrically opposed" to the European values they committed to when joining the association.
Ghent University rector Rik Van de Walle, who last week led calls for Europe to remain open to research collaboration with Russia, said he was now consulting the university's human rights commissioner for advice on how to proceed.
A suspension of collaboration with universities that signed the letter is now on the table, he said.
"I do not wish to make any statements about all Russian universities and knowledge institutions as a whole, but I am very critical of those who endorse the statement of the Russian Rectors Union," he said.
Germany, Denmark, the Netherlands and Lithuania have all stopped official projects with Russia in response to the invasion. On 5 March, Norway became the latest country to follow suit, putting all research and educational partnerships between institutions on hold. But German academics have been urged to stay in private contact with their Russian counterparts.
Advocates for maintaining scientific links argue Europe should not punish and isolate Russian universities and academics, as they are a potential force for peace and liberalisation in Russian society.
The pro-war Russian rectors' statement makes this argument harder to advance – although it is unclear how willingly the rectors signed up.
"It is just the tone and outspokenness which proves that probably not one rector has been consulted about this?" said Kurt Deketelaere, secretary general of the League of European Research Universities, and an opponent of what he thinks is a rush to cut Russia off. "You really think those rectors are all that crazy?"
Last week, the Russian government passed a new law threatening up to 15 years in prison for spreading "fake" news about the military.
Alexander Nozik, a senior researcher at the Moscow Institute of Physics and Technology, speaking in a personal capacity, said that he estimated around 90% of Russian academics are "firmly against the war" and "terrified of what is happening", although open polling is impossible because of a fear of prosecution.
"This letter by rectors is a shameful act," he said. But it may have been signed under some kind of duress – it could have been drawn up for them, and the rectors were too afraid to object, he speculated.
It was also not publicised by them in the press, he said. "So, it is quite obvious that they were more or less forced to issue it, but do not like it much," he said.
Two days before their inflammatory statement, Russian rectors issued a much less bellicose communication, calling for international research to remain open in spite of events.
Some Russian universities have issued individual statements on the war. On 28 February, the rector of the Moscow Institute of Physics and Technology put out a carefully worded statement urging colleagues not to comment on political events and stressing the value of international cooperation. "We may have differing views on what is going on," he said.
On the other hand, last week the rector of Peter the Great St Petersburg Polytechnic University issued a full-throated backing of the invasion, blaming the west for inciting the conflict and repeating the Kremlin claim that Ukraine was seeking nuclear weapons.
Nearly 8,000 Russian scientists have now signed an anti-war petition condemning the invasion of Ukraine. However, the science website that published the petition has now taken it down "due to the new legislation effectively introducing severe censorship." However, the list of signatories is still visible.
One signatory contacted by Science|Business said that the Russian government "cares little about the international isolation of Russian scientists and acts with little regard for them (as well as for the rest of the people)." Severing ties with Russian scientists is "inappropriate", the signatory said, "because it will not benefit science."