As Ukraine calls on world to 'fully isolate Russia by all means', Germany is to block research links. Meanwhile EU policymakers are weighing whether to kick Russia out of European science organisations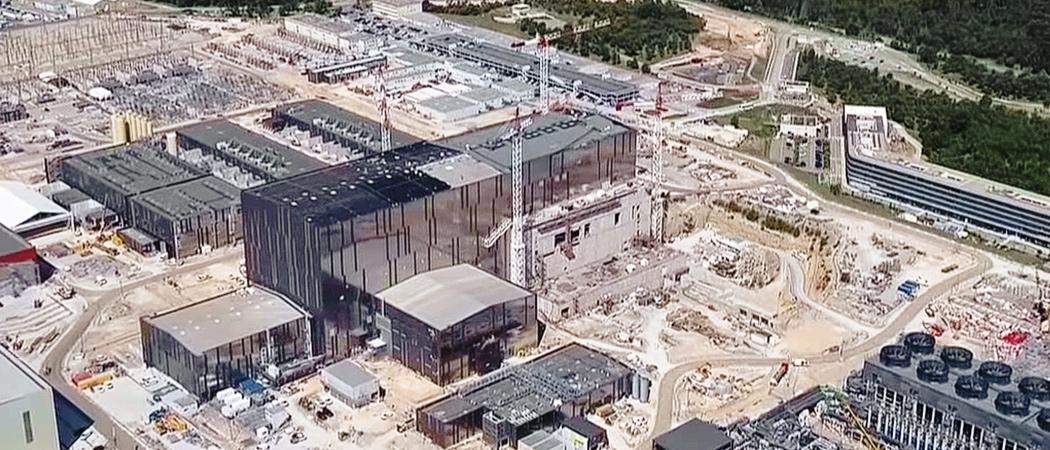 The German government has instructed its universities to freeze academic relations with Russia as the EU debates whether to exclude the country from research networks and infrastructures in response to its invasion of Ukraine.
The assault on multiple fronts in the early hours of this morning has shaken research policymakers who would normally argue for the value of science diplomacy and of maintaining science links as a bridge in dark times.
Peter-Andre Alt, president of the German Rectors' Conference, said Germany's Foreign Office has "recommended to freeze academic relations and in particular scientific projects with Russia," with more detailed discussions scheduled for this afternoon. 
The Rectors' Conference has already cancelled a meeting with Russian institutions set for next week to discuss joint master's degrees.
"The Russian attack against Ukraine has serious consequences for our relations in science and academia, which had been built with confidence and hope for two decades and are now threatened by illegitimate assaults against international law," said Alt.
German universities also face the challenge of caring for students from Ukraine who have been stranded abroad by the invasion. "We are actually concerned about 8,000 Ukraine students, and their families at home," said Alt.
The German Research Foundation Deutsche Forschungsgemeinschaft (DFG) has close research ties with Russia, including a dedicated collaboration programme with the Russian Science Foundation. Last year it was renewed for another three years, and covers "all areas of science", although participants do have to assess whether their projects could be dual use.
DFG maintains an office in Moscow and its website says Russia, "is a priority country in the DFG's international funding programmes."
A German Research Foundation spokesman told Science|Business, "We within DFG, and also within the Alliance of Science Organisations [a group representing Germany's top research organisations], which DFG is in charge of in 2022, are currently discussing the situation and possible consequences."
EU-level response
Meanwhile in Brussels, conversations in the Commission and among member states are ongoing about whether to use science sanctions as part of a massive package of retaliatory measures.
An extraordinary European Council meeting is set for later today to decide on the next steps. EU sources say all sanctions are on the table, including suspending – if not outright banning – Russia from international research organisations.
Commission president Ursula von der Leyen has already said the new round of EU sanctions would involve bans on technology exports. "We will target strategic sectors of the Russian economy by blocking their access to technologies and markets that are key for Russia," von der Leyen said in a press conference this morning. The US has also said it could impose strict technology export controls.
While science has not been widely mooted as a part of a sanctions regime against Russia, Ukrainian foreign minister Dmytro Kuleba called on the world this morning to "fully isolate Russia by all means, in all formats."
Russia takes part of some of the biggest research projects in Europe, including ITER, the multi-decade long attempt to create a prototype nuclear fusion facility in the south of France. China, India, Japan and the US are also members.
A spokesman for ITER said it is not known how today's invasion would affect the project. "It is too early to draw conclusions," he said.
"Political differences among its members – trade wars, border disputes, and other disagreements – have never affected the collaborative spirit," he said. However, "The news this morning is without precedent." He noted that there is no provision in the ITER agreement for removing a member.
Along with the US and Japan, Russia is an observer member of the CERN particle physics lab in Switzerland. A CERN spokesman told Science|Business, "CERN continues to embrace and promote scientific collaboration across the world as a driver for peace."
Russia also contributes 6% of the budget of the European Synchrotron Radiation Facility, based in Grenoble and is a partner country of the EU X-ray Free-Electron Laser, based in Germany.
Science|Business has asked both facilities for comment.
In Horizon 2020, the EU's last research programme, Russia was not a major player. In total, Russian researchers took part in 138 projects, picking up around €14 million in EU funding.
But most of the projects still have a way to go, with some running up until the second half of 2026. Of the EU's €14 million contribution to Russian science organisations, €11.6 million is in 74 ongoing projects, in addition to four projects that are set to end this month.
In addition, Horizon funding has gone to research infrastructures, with the EU having invested €10.3 million in nine ongoing projects to improve Russia's research capabilities and foster links with European researchers.
The largest beneficiary is CREMLINplus, (Connecting Russian and European Measures for Large-scale Research Infrastructures), which is fostering European-Russian scientific and technical collaboration by facilitating knowledge exchange, advancing infrastructure projects and assessing how Russian research infrastructures can be opened up to scientists from around the world. The project, which is due to run until the beginning of 2024, has a budget of €25 million. There are 10 Russian organisations and 25 from Horizon 2020 countries involved.
In large scale collaborative research funded through Horizon, Russian scientists are active in aviation research, including on projects to reduce noise from planes and hybrid and electric aircraft. There is also ongoing work on batteries and novel technologies for renewable energy.
In climate, another major area of EU-Russian research cooperation, involves marine sciences and innovation in the Black Sea, and understanding the polar climate.
There is also some ongoing researcher mobility under the Marie Skłodowska-Curie Actions, funding research and innovation staff members to go on short-term exchanges abroad.
Despite the shock of the Russian invasion of Ukraine, some university leaders still believe it is inappropriate to cut research links.
"No idea why we would punish innocent universities and academics for the stupid acts of their government," said Kurt Deketelaere, secretary general of the League of European Research Universities. "We did not stop cooperation with China when they, against all rules and agreements, reintegrated Hong Kong, or when they continue to violate Taiwan's airspace."