National Centre for Research and Development in Poland (NCBR)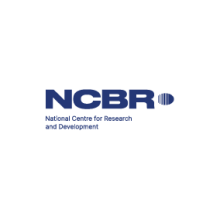 NCBR – The National Centre for Research and Development in Poland is the largest R&D funding agency in Central and Eastern Europe, supporting innovative ideas of Polish business enterprises and research institutions. NCBR is not only a dynamic organisation adjusting to new challenges and changing conditions, but also a centre of knowledge and competence, creating the best possible environment for research and innovation to grow.
NCBR is the main funder of research, development and innovation in Poland. The agency helps in creating and deploying innovative technologies and solutions based on scientific research and experimental development, strengthening the collaboration between business and science.
The Centre provides a wide range of activities and calls for proposals along with financial support for the innovation market, for both entrepreneurs and scientists, leading to social and economic growth of the R&D&I sector in Poland, as well as a greater engagement of entrepreneurs in research funding and more effective commercialization.
Since 2007, the National Centre for Research and Development has supported over 13,000 projects, 6,700 enterprises and 5,000 institutions, channelling over €14 billion into Poland's R&D ecosystem. NCBR cooperates with 13,500 Polish experts and 1,500 experts from all over the world.
One of the NCBR's priorities is constant strengthening of international cooperation by establishing and maintaining contacts with partners from all over the world, and by organising and co-funding international research and development programmes, both bilateral and multilateral ones. NCBR is also a National Contact Point for Horizon Europe and provides extensive training and consultation services for Polish applicants.
By having its office in Brussels, NCBR represents Polish R&D&I interests within the European Union and supports Polish participation in Horizon Europe as well as in other European initiatives related to research and innovation.
Learn More
Website: https://www.gov.pl/web/ncbr-en   
Facebook:  @NCBiR
Twitter:  @NCBR_pl
YouTube:  NCBR    
LinkedIn: Narodowe Centrum Badań i Rozwoju  
---
National Centre for Research and Development in Poland (NCBR) News