As the European Parliament begins internal talks on next year's budget, some MEPs warn they might lose again in the battle with member states on using unspent research money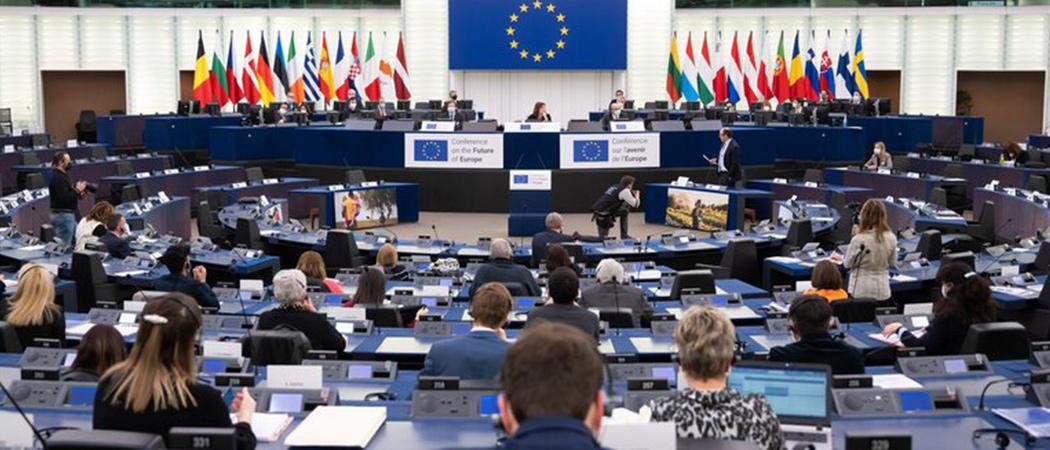 The yearly haggle over how much money should go to research has begun, with German MEP Christian Ehler renewing his plea for unspent research funds to be carried over to Horizon Europe and member states likely to give MEPs the cold shoulder again.
In a preliminary debate on the 2023 budget this week, Ehler – who is a member in the European Parliament's research and industry committee ITRE – called on colleagues from other committees to join forces to ensure member states back a budget that is in line with the EU's plans to develop globally competitive technologies like semiconductors.
Every year the European Commission, Council and Parliament engage in an endless negotiation over the budget, which inevitably ends with a compromise.
Last year, member states agreed to allocate some extra cash to Horizon Europe in 2022, but the increase was far lower than the European Parliament was bidding for.
In 2020, the Horizon Europe budget was sacrificed by member states so they could reach an agreement on the broader multiannual EU budget, along with a pandemic recovery fund.
But Ehler warned the game is different this year, because the Commission keeps adding more programmes and initiatives it wants to be funded by a research budget that is already thinly spread. "I just want to flag that this this is not the business as usual," he said.
Member states have warned the Commission not to use the Horizon budget as a "piggy bank" for a number of initiatives that are slated to receive hundreds of millions of euros from the research programme, including the EU energy partnership with the Bill Gates Breakthrough Energy initiative, the new Health Emergency Preparedness and Response Authority, and the European Bauhaus.
In addition, a previous promise to allow unused research money from previous programmes to be carried forward into Horizon Europe has not fully materialised yet. The Parliament, Council and the Commission had agreed the drastic cuts applied to Horizon Europe during the multiannual budget negotiations in 2020 would be compensated with up to €5 billion.
Of the budget for 2020, the final year of the eighth research and innovation programme Horizon 2020, €486 million was not spent. Member states have only agreed that  €117.3 million of this can be rolled into the 2022 Horizon Europe budget. This is at a time when the EU at needs to up its investment in research and innovation if it is to develop technologies needed to slash carbon emissions and come up with a new generation of microprocessors to reduce its dependency on Chinese imports.
Ehler said these ambitions cannot be achieved without a better budget deal for 2023, that includes an agreement on the unspent money. "I think that it needs much more working together and collecting the expertise of members than [the usual yearly] ritual."
French research minister Frédérique Vidal told ITRE last week that the Council is working on preparations for the 2023 budget, but fell short of reassuring MEPs that the issue of carrying over unspent money will be settled this year. "It is very important that we mobilise the necessary financial resources in order to meet our ambitious goals," she said.