Horizon Europe rapporteur Christian Ehler MEP, says freeing up €369M unspent money from the predecessor research programme is a matter of "political will"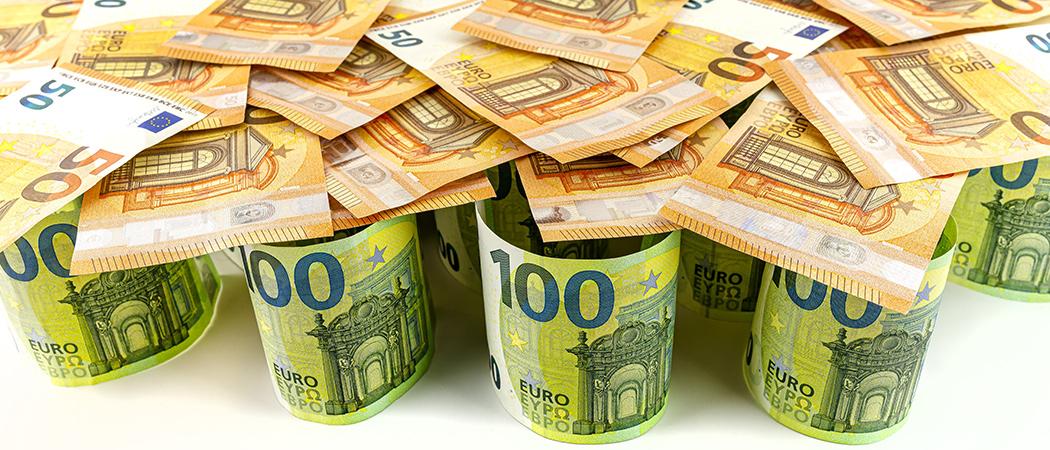 A row between the European Parliament and the Council over whether unspent money in the previous Horizon 2020 EU research and innovation programme should be rolled into the 2022 Horizon Europe budget remains unresolved - and could repeat itself again next year.
In 2020, the final year of the eighth research and innovation programme, the EU failed to spend €486 million. Of this, the European Commission proposed putting €77.3 million into the 2022 budget of Horizon Europe.
But MEPs also want the remaining €408.7 million to go into Horizon Europe, and in the face of the pandemic said at least half of it should be devoted to health research. Member states pushed back and in the end agreed to raise the level of the so-called de-committed funds that can be rolled into the 2022 Horizon Europe budget to €117.3 million, more than the Commission's June proposal, but far less than MEPs wanted.
"What this means is that the member states decided to retroactively cut [€369 million] on research and innovation," said German MEP and Horizon Europe rapporteur Christian Ehler.
This is at a time when the Commission is relying on the research and innovation programme to deliver new knowhow and technologies needed for reducing carbon emissions and digitising the public and private sector. "Cutting funding in this way is undermining the future of Europe," Ehler said.
A Commission official told Science|Business that de-commitments are part of the normal budgetary cycle and, if unspent money is not reallocated, it does not mean that "appropriations go back to member states, or that this means a retroactive cut to Horizon 2020."
Member states have been arguing that any extra money should be backloaded to the final years of Horizon Europe, or at least after 2024, when the funding top ups from the EU's pandemic recovery scheme will end, thereby making sure the research budget does not fluctuate over the full seven-year period.
According to Ehler, while budgetary stability should be a priority, the Parliament cannot rely on member states to keep their promise to spend later money on which they can't agree now. Given this, a political agreement on reusing unspent research funds should not wait until after 2024.
While member states and MEPs agreed to not reallocate more than €500 million in unspent money during the seven-year budget, that amount can be changed anytime. "Recommitting more funds is a matter of political will," said Ehler.
What are decommitments?
According to the Commission, decommitments are a part of the natural lifecycle of projects and are a testament to its "prudent" financial operations.  
It often happens that not all money contracted in the EU budget can be spent. If an EU-funded project ends sooner than planned, spends less money than initially foreseen or not all reimbursement claims are eligible, the remaining money is added up and cancelled or – as EU officials like to call it – "de-committed".
In the case of the EU research programme, financial rules allow the European Parliament and member states to make that money available again. However, "[Member states] are never in favour of spending more," said Ehler.
Budget fights
Inevitably, MEPs and member states are always haggling over money. During the 2020 negotiations over the 2021-2027 EU budget, MEPs grew frustrated with member states, as EU leaders approved a smaller budget than the Parliament had proposed for flagship programmes such as Horizon Europe, the student exchange programme Erasmus+ and the transition to a greener economy.
The fight resumed this year during the negotiations for 2022, where member states have again proposed a smaller Horizon Europe budget than the Commission's initial proposal.
Ehler says the Parliament has to fight every year to ensure that Horizon Europe receives at least the funding that was allocated to it under the seven year overall EU budget, which makes any discussion about adding unspent money from previous years even more difficult.
"Every year the member states want to cut the Horizon budget and every year they want to stop decommitments from being recommitted," said Ehler. "In that context, how can we have trust them when they argue that we spend less now, to spend more later?"
Lump sum funding
The Commission is now planning to change how it disburses research grant money under Horizon Europe, after running a lump sum pilot under Horizon 2020 with the aim of reducing the administrative burden and allowing researchers to spend less time on accounting and more on the content of their projects. Despite some pushback from research lobbies, the Commission said the pilot proved to be successful and intends to implement it more widely in Horizon Europe.
Instead of reimbursing incurred costs, which require complex paperwork and are prone to accounting errors, the lump sum funding allows researchers to put together various costs under work packages that do not require detailed financial reporting.
However, the Commission's evaluation does not say whether the widespread use of lump sums would cause the amount of de-committed funds to increase.
"This is one of the remaining questions on lump sum funding which the recent evaluation of the pilot could not answer," said Ehler. "By extending the lump sum pilot, the Commission risks causing bigger amounts of unspent money   because whole work packages would not be paid, rather than individual cost items, but we do not know because the pilot is not developed enough yet," he said.