Research associations warn against using lump sum funding more broadly across the R&D programme. But Commission says the evidence is this one-size-fits-all route cuts red tape and reduces accounting errors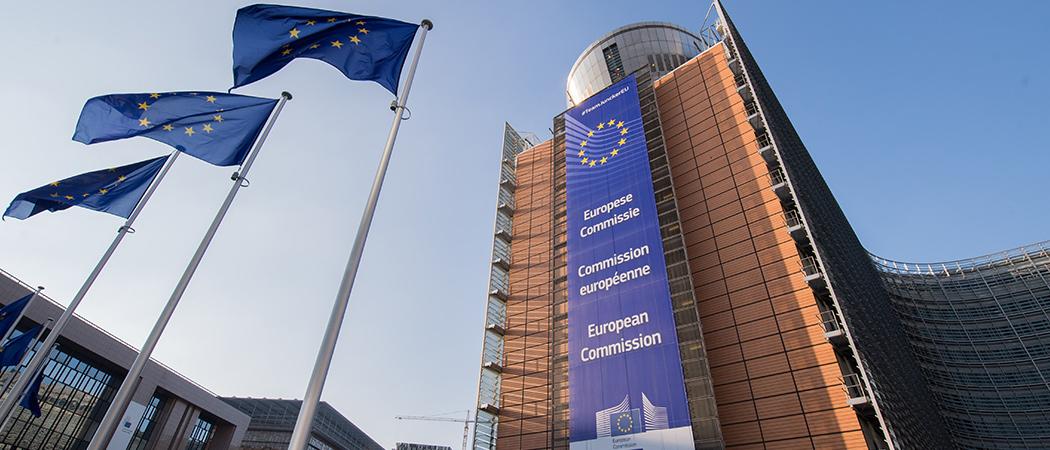 Three research and university associations are warning the European Commission to hold off on plans to introduce widespread use of lump sum funding in Horizon Europe, as larger companies, universities and research and technology organisations say the scheme needs to be improved.
The Commission introduced the lump sum pilot in 2018 and extended it in 2020 in an effort to cut red tape in EU research funding programmes. In a report published in October, the Commission analysed 500 lump sum grants and concluded this approach "works in practice and is fit for wider use."
Now the Commission wants to expand it further over the coming years, but not all research stakeholders are happy with the plan. Critics say the pilot should be further evaluated, as half of the researchers responding to the Commission's survey were not successful in securing a grant.
According to a statement published by EUA, CESAER and EARTO, of the projects that actually ended up being funded via lump sum agreements, most started in 2019 or 2020 and will report for the first time in 2021. Given this, research organisations argue the Commission's analysis does not assess the full impact of lump sum funding on collaboration patterns and research and innovation outcomes because it does not cover the full lifecycle of the projects.
Associations have previously expressed concerns about the unintended consequences of the lump sum funding approach. While it appears to benefit some participants, the added value is not clear for everyone. "In our opinion it is way too early to say," Sophie Viscido, senior adviser at EARTO told Science|Business.
Similarly, "The data that is out there does not support such a far reaching conclusion," said Thomas Estermann, director for governance and public policy at the European University Association (EUA).
According to Estermann, lump sums are not suitable in all cases. Large consortia of big universities, research institutes and companies with the capacity to handle complex financial reporting might prefer to avoid lump sum funding. "These types of beneficiaries might need to have different options," said Estermann.
Critics call on the Commission to have a thorough evaluation after the projects in the pilot complete and to postpone any major decisions on applying lump sums more widely in Horizon Europe until the midterm evaluation of the programme. By then, beneficiaries will have a better idea on the impact and consequences of lump sums on research projects more broadly, not just on accounting.
German MEP and Horizon Europe co-rapporteur Christian Ehler said the midterm evaluation of the programme is not directly related to the lump sum pilot, but it could be a natural point for reflection and the Commission should take a "prudent approach" to expanding the pilot further.
"[The] important potential effects of lump sum funding on research projects would only occur towards the end of collaborative projects, particularly projects of larger scale," said Ehler. "We need to wait until we have data on those effects before we take any decision to substantially increase the use of lump sum funding in Horizon Europe."
Research organisations say the broader use of lump sum funding is "premature" and call into doubt the Commission's interpretation of interim data. "Changes regarding funding modalities should be considered as part of the interim evaluation of Horizon Europe, on the basis of complete evidence," said Viscido.
Joep Roet, policy adviser at Neth-ER, the Netherlands House for Education and Research, said lump sums will encourage researchers to work with partners they already know. An unintended consequence could be that some researchers might not seek partnerships with newcomers from the widening countries, where the Commission is trying to boost participation in the research participation.
Plans to expand the lump sum pilot are seen with a "mix of scepticism and waiting to see what happens," said Roet.
Despite the opposition, the Commission is planning to amend the 2022 work programme of Horizon Europe to include more lump sum calls that open as of April next year. Lump sums are slated to be used widely in the 2023-2024 work programme.
Push for simplification
The Commission launched the lump sum pilot under Horizon 2020, hoping to reduce administrative burden and allows researchers to shift focus from financial controls to the content of their projects. EU research projects are typically being funded through reimbursement of incurred costs, which require complex paperwork and are prone to accounting errors.
Lump sum grants would reduce the risk of errors, but even the Commission's own research admits the scheme needs to be improved further, according to slides presented by Commission officials at a meeting of the Horizon Europe programme committee in October and seen by Science|Business. The committee is meeting again today to discuss the matter further.
According to the Commission presentation in the October meeting of the Horizon Europe programme committee, lump sum funding follows the same evaluation criteria, the same pre-financing and payment scheme, and the same reporting periods.
However, instead of disbursing the money based on costs incurred by beneficiaries, the lump sum funding allows the Commission to put together various costs under work packages that do not require detailed financial reporting. Once the tasks in each package are completed, beneficiaries receive the payment. Lump sum agreements do not require time sheets, travel invoices and pay slips, but beneficiaries are still required to provide technical documents and detailed descriptions of which tasks were completed by whom.
Less accounting errors
The European Court of Auditors has been complaining for a long time about high error rates in the EU research programmes. Auditors are more likely to identify mistakes in how the rules on reimbursement of personnel or other costs are applied Horizon than in other EU-funded schemes, mainly because R&D projects are more complex.
In answer to the latest report by the European Court of Auditors on the research and innovation programme published earlier this year, the Commission said it will make "extensive use" of simplified costs options in Horizon Europe, such as flat rates and lump sums, to reduce the number of accounting errors in the programme.
For Ehler, the error rate is a measure of how complex the EU research programme is, not a sign of fraud. Horizon Europe and its predecessors have a single set of rules that cover dozens of countries and different types of participants, including SMEs with limited administrative capacity.
The German MEP said there are no doubts that research funds are being spent appropriately, but administrative rules should be improved without limiting the success of the programme. "The quality of the projects comes first," Ehler said.
Lump sums could be one way of bringing the error rate down, but if it leads to Horizon spending no longer doing what it is supposed to do, it would be counterproductive," said Ehler.
According to Estermann, research stakeholders and policymakers have been debating the best ways to reduce the number of accounting errors. They agreed that rules need to be simpler, but the lump sum funding is not a silver bullet. "Since you are not checking what is inside the lumps sums therefore you do not make an error," said Estermann. "It's a way of saying because we do not know what [beneficiaries] are doing with [the money], we have less error."
The European Parliament's panel for the future of science and technology (STOA) is also doing a study on lump sums and plans to make its conclusions public early next year.