Science plotted the rise of global warming and brought it to worldwide attention. It is now central to dealing with it. With the Glasgow conference drawing to a close, Science|Business sifts through the announcements to find the top R&D stories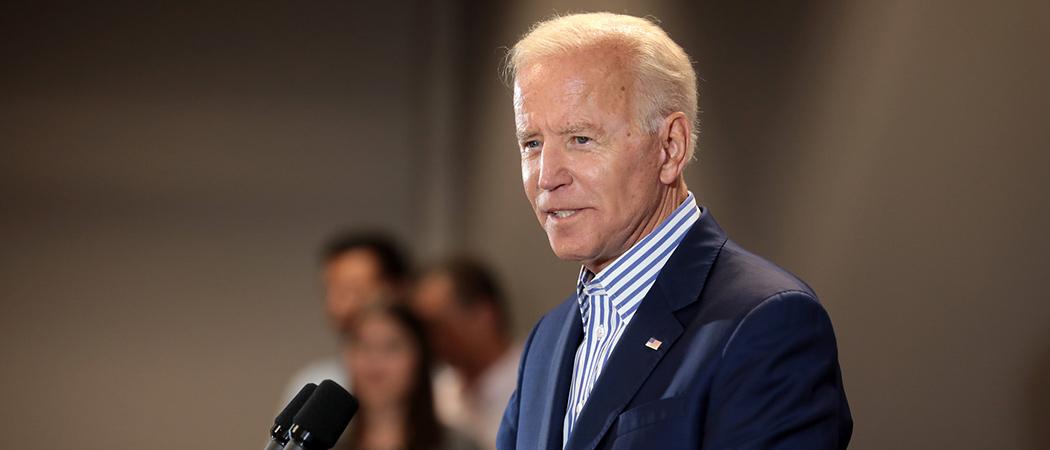 To follow the COP26 climate conference in Glasgow is to be caught in a blizzard of new announcements, initiatives and alliances, all with their own acronyms and breathless press releases.
But for all the hype, there is plenty of solid research and innovation news to digest, ranging from high-level geopolitics to tech transfer in the developing world.
Here Science|Business picks through the past two weeks of speeches, reports and declarations to summarise the most important reveals of the conference - and tries to make sense of what they actually amount to.
Scientific geopolitics
U.S.-China Joint Glasgow Declaration on Enhancing Climate Action in the 2020s
In a surprise move at the end of the conference, Beijing and Washington agreed on the need to cooperate on "climate technology innovation" and in areas like carbon storage and air capture. While an improvement on the frosty relations that prevailed at the start of COP26 – president Xi Jinping didn't even attend – the declaration doesn't change the fact that China, the world's biggest polluter, still has not signed up to a number of key initiatives unveiled in Glasgow, such as the Global Methane Pledge, brokered by the US and EU to cut emissions by at least 30 per cent by 2030.
US-UK strategic energy dialogue
Originally agreed by Joe Biden and Boris Johnson back in June, COP26 saw the UK and US officially launch a series of regular dialogues to "deepen collaboration" in areas like clean energy technology, nuclear, energy security, and science and innovation. Exactly what, if anything, substantial will emerge from the chats is unclear, but the next ministerial get together is scheduled for "spring 2022".
This wasn't the only example of the UK cosying up to the US at COP26, just as future British research links with the EU remain under a cloud due to continued uncertainty over UK association to Horizon Europe. The pair also announced a partnership on quantum research that will see them exchange staff and students.
Clean technology diffusion
The goal of the 'Glasgow Breakthroughs' is to make clean technologies the cheapest and most accessible option globally across four heavily polluting sectors: power generation, road transport, steel, and agriculture, plus to make clean hydrogen "affordable" and "globally available" by 2030.
The commitments are pretty broad rather than specific. The goal for zero-emissions vehicles is for them to be the "new normal" by 2030. The initiative involves a sprawling network of already existing groups, but environmental campaigners are pleased that neglected but polluting sectors like steel are finally getting the attention they deserve. The US and EU are on board in every sector, but China has only signed up for the hydrogen breakthrough.
Global Energy Alliance for People and Planet
This is a $10 billion initiative to try to create investible renewable energy markets in poorer countries, where currently, because of logistics, infrastructure and financing problems, renewables aren't competitive with fossil fuels. But even advocates admit it's a drop in the ocean compared to how much money is needed to actually scale up green power in the developing world.
The hope is that the alliance, backed by the Rockefeller Foundation, the furniture company IKEA, and Jeff Bezos's Earth Fund, can help governments set up the right policy to support renewables, allowing the private sector to then steam in with billions if not trillions of dollars.
Private sector to the rescue?
Glasgow Financial Alliance for Net Zero
Former Bank of England governor Mark Carney has managed to get more than 450 firms, including banks, pension funds, asset managers and pension funds, to commit to "transforming the economy for net zero". Collectively managing over $130 trillion of private capital, if these institutions channel their investments towards clean energy rather than fossil fuels, the world might finally have the financial firepower needed to transition to a green economy. But there is scepticism from environmentalists. French campaigning group Reclaim Finance released a report that found the alliances headed by Carney do not actually prohibit investments in fossil fuel expansion.
Twenty-five of the world's biggest companies, including Amazon, Apple and Boeing made a series of purchasing commitments to buy green technology in areas that are hard to decarbonise, like road freight, shipping and steel. The idea is to convince investors that there will be a market for clean technologies that are still not yet mature. But the numbers involved are still pretty small. By 2030, first mover companies that buy steel will ensure than "at least 10 per cent" of it is produced in a "near-zero emissions" way. Airlines will replace at least 5 per cent of conventional jet fuel with sustainable alternatives by the same date.
Adaptation and agriculture
The Adaptation Research Alliance
Climate change is already happening, but there is concern that the latest research about how to adapt to heatwaves, floods, rising sea levels and other impacts isn't getting through to the people on the ground. This is the motivating force behind the Adaptation Research Alliance, a grouping of 90 organisations, mainly aid agencies, but including a handful of universities too. There is no word on whether the alliance will receive any more funding itself, but the UK and Canada also pledge an extra CA$170 million for "action-orientated research" into climate adaptation through a new partnership, called Climate Adaptation and Resilience.
Agricultural reform and innovation
The UK government committed to a grab-bag of new research spending to try to make agriculture and land use more sustainable. It pledged £38 million for CGIAR, a global agricultural research organisation. There will also be up to £40 million for a new "Global Centre on Biodiversity for Climate", which will address "critical research gaps" in biodiversity and conservation scholarship.
Transatlantic Collaboration Platform on Agriculture
The EU and the US have diverging views on the use of new technologies such as precision breeding and gene editing, but Brussels and Washington agreed during COP26 to work more closely together on climate change and agriculture, including how science and innovation can make farming more sustainable.
Controversial and emerging tech
The US's long-term net zero strategy
Speaking at the beginning of COP26, Joe Biden unveiled a new report that sets out exactly how the US will reach net zero by mid-century, and crucially, which technologies will be in the mix. There are repeated mentions of nuclear power, and more speculative tech that can suck carbon from the atmosphere, despite warnings in the very same report that this is currently very far from being ready for wide-scale deployment.
The US announced it would build a trial nuclear small modular reactor in Romania to help decarbonise and secure the country's energy supply. Although the mini reactors are still a relatively unproven technology, they promise to be easier to deploy than conventional reactors, as they can largely be assembled in a factory beforehand. The UK also said it would contribute £210 million towards them.