Countries are falling well short on emissions targets, but the first day of the UN conference saw fresh commitments, with the new US strategy underlining the central role research and innovation will play in delivering climate neutrality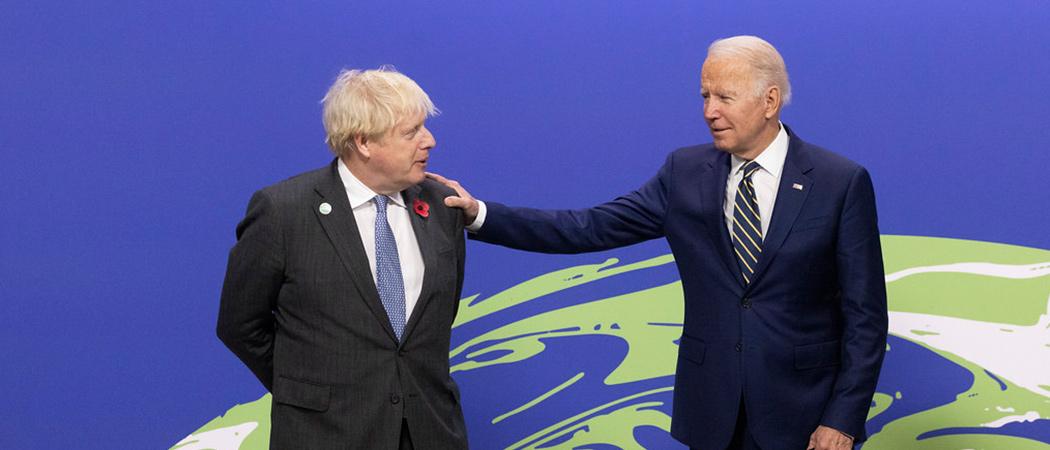 The COP26 climate conference kicked off yesterday with fresh announcements about the role research and innovation will play in the green transition, including a detailed plan from the US setting out how it will achieve net zero and a new £3 billion technology transfer fund from the UK.
World leaders took to the floor in Glasgow to call for urgent action and set out their national plans to rein in carbon emissions.
Although expectations are low that countries will agree any new commitments to actually keep warming below 1.5 degree centigrade – the conference's stated aim - there were new details on how they hope technology will be deployed to fight climate change.  
US president Joe Biden told fellow world leaders that current soaring energy prices, which last month led to electricity shortages in industrial regions of China, were a reason "to double down on clean energy deployment" so that countries were not "overly reliant on one source of power".
Biden also unveiled the US plan to achieve economy-wide net zero emissions "by no later than 2050".
Unsurprisingly, the strategy says the US will have to deploy a spectrum of new technologies to hit the target: renewable energy sources; sustainable fuels like hydrogen and biofuels; and energy saving technologies.
But it also repeatedly mentions nuclear power as part of a green energy mix.
The US plan also says the country will have to "scale up" carbon removal to truly hit net zero. This includes protecting forests as natural carbon sinks, for example, but also developing new technologies to directly remove carbon from the atmosphere.
However, the nascent state of these technologies "present some visible challenges to large scale deployment by 2050," the plan warns. "For example, there is currently no large-scale proof of concept for DAC [Direct air capture] technology or bioenergy with carbon capture and storage, making it difficult to determine how well the technology can scale up and what the true cost and adverse impacts of the technology are at large scale."
Reckless to rely on unproven fixes
Before Biden spoke, the prime minister of Barbados, Mia Mottley, rebuked rich countries for relying on undeveloped technologies to get to net zero. "These commitments made by some are based on technologies yet to be developed. And this is at best reckless, and at worse dangerous," she said. 
The US net zero strategy also includes a focus on reducing other greenhouse gases, pointing to promising breakthroughs that could dramatically reduce methane from cows, sheep and goats by using feed additives. One additive, Asparagopsis, a red algae that has been shown to prevent the formation of methane by inhibiting an enzyme in the gut of ruminants, could cut livestock emissions by 60 per cent by 2030 if it is feasible to roll out nationally, the strategy says.
Methane has more than 80 times the warming power of carbon dioxide and in September, the US and EU announced the Global Methane Pledge, a commitment to cut emissions of the gas by 30 per cent by 2030, compared with 2020 levels. Around 80 countries have reportedly signed up, although last week Australia declined to join.
UK prime minister Boris Johnson told fellow heads of government the rich world has the "duty" to find more funds "to help the rest of the world to move to green technology".
He launched a £3 billion fund to help poorer countries roll out "sustainable infrastructure" and "revolutionary green technology." This money, which will be disbursed over the next five years, is touted as a way to "democratise" green technology, enabling developing nations to introduce drought-resistant crops and make forestry sustainable, by providing finance for projects deemed too risky by the private sector.
The announcement should be viewed through the prism of a joint German-Canadian report published last week, which admitted rich countries will only meet the commitment to channel $100 billion a year of climate finance to poorer countries by 2023, not 2020 as first promised.
In her address, outgoing German chancellor Angela Merkel acknowledged the failure to hit this target, but said by 2025 Germany will provide €6 billion annually. Germany is also working with South Africa to help it phase out coal, she said.
As expected China's president, Xi Jinping, did not attend the conference, delivering only a written statement, which did not make any new climate announcements.  His message said it is "important to harness innovations in science and technology to transform and upgrade our energy and resources sectors" and promised China will "rein in the irrational development of energy-intensive and high-emissions projects." Currently the world's biggest emitter of greenhouse gases,  China is committed to net zero by 2060.
Warm words
While leaders of poorer and particularly climate vulnerable countries are calling for action from big polluters, some also trumpeted their own green plans.
Joko Widodo, president of Indonesia, said the country was opening the world's biggest green industrial park. Mohamed Ghazouani, president of Mauritania, said the country would develop a hydrogen industry to "provide the world with a sustainable source of clean energy".  
The COP26 climate conference followed the G20 leaders meeting in Rome at the weekend where precious little new was agreed on climate action.
The final declaration included warm words about research collaboration, open science, and technological innovation, but few concrete commitments, except a pledge to cut the time it takes to create new vaccines, therapeutics and diagnostics from 300 to 100 days in future pandemics.
Listening to world leaders speak at COP26, Lidia Borrell-Damián, secretary general of the research funding agencies consortium Science Europe, said she is "frustrated" by their attitude towards science.
Politicians are demanding ever more "solutions" from research "overburdening the system", and at the same time failing to adopt technologies such as hydrogen fuel and solar power that have already emerged from the lab, Borrell-Damián said.
"These are really the energy sources of the future, but governments hesitate to adopt," and are failing to make the investments necessary to truly scale them up, she said. With temperature rises already baked in, research priorities should now shift to focus more on adaptation to climate change, not just reduction of emissions.