As the EU is mulls over concessions the Hungarian government has made in a bid to unfreeze Horizon Europe and Erasmus+ funding to 21 universities, researchers and academics in the country say more fundamental change is needed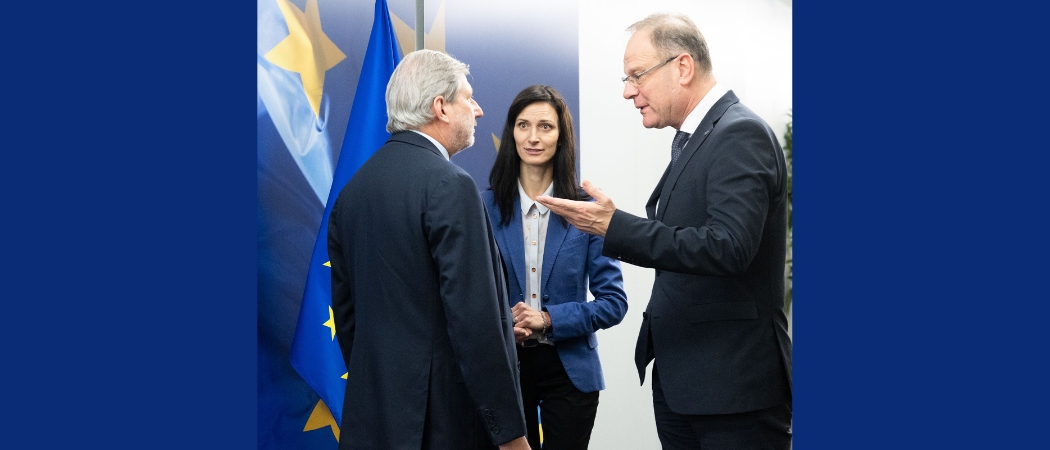 Removing cabinet ministers from boards of special foundations controlling Hungarian universities is missing the point and does not address legitimate EU rule of law and transparency concerns, a group of Hungarian researchers has stated. 
Cut off from access to any new Horizon Europe and Erasmus+ funding since mid-December, 21 foundation universities and more than ten cultural institutes are facing major financial consequences unless the Hungarian government can satisfy demands by the EU to fix transparency and conflict of interest issues related to these foundations. 
In response, seven Hungarian ministers have agreed to step down from their positions on boards of specially created public trust foundations, which have in recent years been set up by the government to manage higher education and cultural institutions in Hungary. 
Hungary has officially submitted a proposal to the European Commission regarding changes it plans to these public trust foundations. This is now being assessed, a spokesman for the Commission told Science|Business. But further details are yet to be released, and it is unknown what changes will ultimately satisfy both the Commission, which recommended measures be taken against Hungary over the foundations, and the European Council, which is the ultimate decision-maker in unfreezing access to the funds. 
For Márton Zászkaliczky, a member of the Hungarian Academy Staff Forum (HASF), an association of researchers, the involvement of seven cabinet ministers in the public trust foundations' boards of trustees is only the tip of the iceberg in terms of their structural problems.
"There is a debate now about whether state secretaries or mayors should be on the boards of the foundations," he said. "But this is a trick, because we are all talking about who should be on the boards and not the real matter, which is who should be appointing these board members and how much power these foundations should have."
To understand his and HASF's concerns, it is necessary to dig below the surface appearance of Hungary's public trust foundations, which on the face of it do not appear to be anything out of the ordinary. 
It is not uncommon in Europe for politicians to serve on university boards of trustees. Similarly, the idea of foundation-led universities has been tried elsewhere, notably in Germany. 
What sets Hungary's foundations apart is discussed in a long article published recently by HASF. It breaks down country-by-country examples of where politicians are involved in university management, and shows that in every other case their roles are either supervisory, advisory, or their influence is limited by the rights granted to senates or other university bodies. 
It also shows the privileged nature of Hungary's public trust foundation boards, which, compared to counterparts in other countries, have huge powers in setting the universities' strategies, managing their assets and controlling their finances. The members of the boards were exclusively appointed by the Hungarian government with lifelong mandates and after one year, powers over appointing new members were handed exclusively to the boards of trustees themselves. 
This means that the government appointees are locked in and essentially control themselves. "The foundations are so independent that no one can ever touch them. Not the current government, not a new government, not even the universities," Zászkaliczky said. 
On paper, then, the boards of these foundations are independent, but in reality a staggering number of their members are linked formally and informally to the current ruling party in Hungary, Fidesz. 
The European Commission stated in its 2022 Rule of Law report on Hungary that over 70% of the board members have "links to the current government or personally to the prime minister, including current and former ministers and state secretaries, government commissioners, managers of the central bank, members of parliament, (deputy) mayors, vocal members of pro-government groups, relatives…"
Zászkaliczky said that 70% might be under selling it. 
The Commission adds that of the 21 foundation universities in Hungary, 19 have boards with a majority of members linked to the government. "Among the 106 board members, it is estimated that less than 25% have academic backgrounds and only three persons have had a relevant international professional career," the report says. 
Despite all the power that the boards of trustees of these public trust foundations have, there is scarce to zero transparency in how they operate. They have signed contracts with the government relating to the distribution of finances to universities, but these contracts are not publicly available and even the universities themselves rarely know what they contain. 
"Obviously, the boards don't meet every week, and they don't decide, at least not right now, who can teach," Zászkaliczky said. "But on the other hand, if the foundation does decide that a member of staff should no longer be in their position, no dean or rector could stand up to a request from the foundation to remove that person. But we'll never know, it's totally secret."
The Hungarian government attempts to disguise the nature of these public trust foundations by finding parallels of small elements of their legal construction in other countries. For example, that Germany has foundation universities, or that politicians in other countries serve on university boards. 
Zászkaliczky and HASF describe this as the brakeless bike strategy. "You have a system where, with all the elements you have, you can find a parallel somewhere, but systematically your system is unparalleled, because, to use an analogy, each and every bike in Europe has some sort of brake, while the Hungarian one has none," he said. 
Absurd legal structure
Dániel Deák, professor of international taxation and EU law at Corvinus University of Budapest, one of the universities under the management of a public trust foundation, also feels that the resignation of seven cabinet ministers from board positions is not the answer. 
He described the legal structure of the foundations as "absurd", saying that the government has essentially made the board of trustees both founders and beneficiaries of the foundations; they not only receive public funds, they also dictate how they are used. 
"What we have is an asset management company that is allowed to seek for profit," Deák said. "It receives public money but it is a private entity so the government cannot on paper exercise control over it, but in reality, it does through informal ties."
He wants to see either the public trust foundation structure overhauled or removed, but understands that is an unlikely outcome. "Probably, for political purposes, it is not possible to remove these foundations without the government losing face. So, there needs to be a compromise where powers are transferred away from these foundations and back to the universities."
On a more granular level, Deák says Corvinus University's transfer to a public trust foundation – which it technically agreed to – has changed the nature of work for certain staff. 
The chair of the board of trustees of the foundation that manages Corvinus University is Zsolt Hernádi, the chairman and CEO of oil and gas company MOL.
Deák claims this has a negative effect. "The problem is that, largely speaking, the university has been taken over by MOL. So, now the university is managed in a way that is similar to how a corporation is managed," he said. 
Senior academics are no longer given tenure, which Deák says contradicts academic freedom. In addition, workplace productivity expectations have changed and "become excessive for university purposes." 
Senior academics at Corvinus University are now expected to publish two peer-reviewed papers per year in a top 50% academic journal. "This is very high pressure and does not comply with the nature of scholarly activities," Deák said. "Universities are not manufacturing entities; it is not possible to demand certain concrete outcomes year-on-year. If an academic is working on a book, or longer research, that might take time to produce."
Negotiations rumble on
The EU Council moved to suspend Hungarian universities and cultural institutions led by public trust foundations from accessing new Horizon Europe and Erasmus+ funds in mid-December, but the issue stretches back to 27 April last year when the EU conditionality regulation was triggered against Hungary over rule of law concerns.
The EU's worries over the transparency and nature of the public trust foundations is only one branch of a much wider array of concerns over rule of law in the country. The result is that as well as the Horizon Europe and Erasmus+ funding freeze, 55% of cohesion funds, amounting to €6.4 billion, are also being withheld from Hungary. 
Tibor Navracsics, Hungary's minister of regional development, has promised a swift resolution to the public trust foundation debacle, saying after a trip to Brussels in January that modifications to them desired by the EU are "not an obstacle" and that amendments could be adopted by the Hungarian parliament by March. 
But with the evidence pointing to the lack of transparency of the public trust foundations and the excessive powers granted to their boards of trustees, it is hard to see that shuffling some of the members and imposing term limits will satisfy EU concerns. 
This is in the context of the latest Liberties Rule of Law report, put together by a network of non-governmental organisations, which found Hungary and Poland to be the worst offenders in the EU in terms of rule of law breaches, saying that threats to rule of law have been "systematic and deliberate".