Seven ministers are due to step down from positions on public trust foundations, but whether this will allay EU rule of law concerns is not yet clear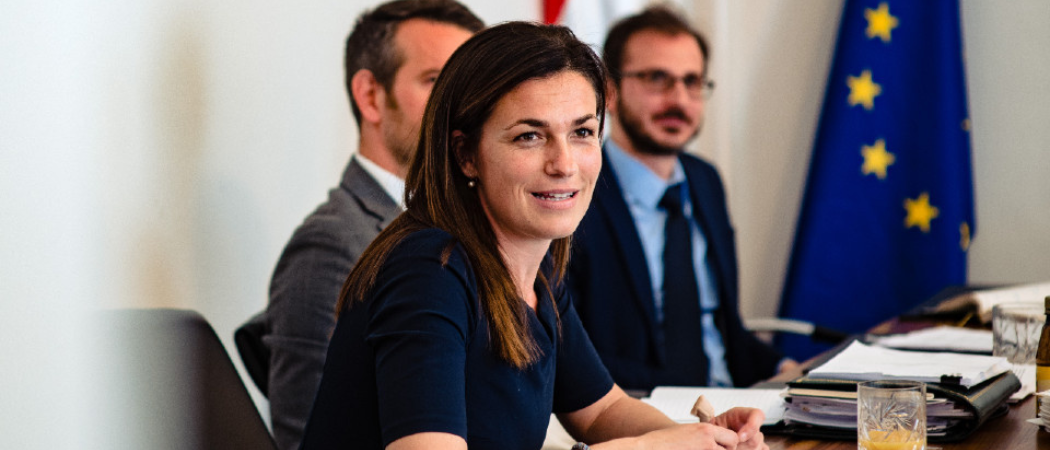 The announcement by the Hungarian government that seven of its ministers will resign from board positions on foundation-run universities as of tomorrow, in order to appease EU rule of law concerns, has not yet been officially communicated to Brussels in detail, a European Commission spokesman has told Science|Business. 
Gergely Gulyás, minister of the prime minister's office in Hungary, announced last Thursday (9 February) that seven senior government ministers would resign from boards of trustees of public trust foundations overseeing 21 of the country's universities after the EU Council's December decision to freeze their access to Erasmus+ and Horizon Europe funds. 
When asked by Science|Business, a Hungarian government spokesperson confirmed the resignations but did not comment on whether Brussels has been officially informed or not.
The list of resignees includes justice minister Judit Varga and foreign affairs minister Péter Szijjártó. Gulyás, announcing the resignations would apply from 15 February, added that other government officials would also step down from board positions, including state secretaries, deputy state secretaries, state secretaries for public administration, ministerial commissioners and government commissioners. 
Gulyás also said the government is willing to consider restricting how long board members can serve on public trust foundations - which is currently without limit - if the EU demanded it. 
But with the details yet to be officially communicated to Brussels, the EU spokesman said it is not possible to say if these concessions will be enough for the Commission to recommend unblocking the funds.
Given that concerns over the transparency and independence of the public trust foundations is only one part of the Commission's case for recommending measures against Hungary to the EU Council, it is not certain if the resignations will be enough to persuade member states to rethink the funding freeze. 
The EU has set out 17 measures for Hungary to take to address rule of law concerns. As part of its sanctions, the EU has also frozen 55% of cohesion funds destined for Hungary, amounting to €6.3 billion.
The European University Association, which represents over 800 higher education institutes, said in a statement that concerns over Hungary's public trust foundations go deeper than just who sits on the boards. 
In EUA's view, the university community should have a formal role in selecting members, there should be a limit on how long they serve, and they should not have "exclusive and irrevocable decision-making rights on core academic issues," that should rather be accorded to university senates. 
Gulyás maintained his defiant stance and was far from contrite when announcing the resignations, saying that Hungary has "supported requests that had no legal basis". 
"A significant part of the European Commission's requests are those that have no legal basis in Community law at all," he said. "The European Commission should only be allowed to formulate demands based on Community law, but we are over that a long time ago."
It is unclear why he did not aim his response towards the EU Council, which only used Commission suggestions to inform its decision to freeze the funds. 
Gulyás said that the government wants to reach a decision with Brussels as soon as possible, but it is likely that discussions will drag on for some time longer. For the moment, there has been little tangible impact of the funding freeze because Erasmus and Horizon Europe agreements signed prior to 15 December are still valid. 
Rule of law concerns
The dispute that led to the funding freeze dates back to 27 April last year when the EU conditionality regulation was triggered against Hungary over rule of law concerns.
In the negotiations that followed, the 17 remedial measures were agreed,  which Hungary was supposed to implement by 19 November 2022. 
One of the remedial measures related to the creation and setup of public trust foundations. Since 2021, the Hungarian government has brought 34 cultural and higher education institutions – including 21 universities – under the control of these foundations, whose governing bodies contain members closely linked to the country's prime minister, Viktor Orbán, and his political party Fidesz, according to the human rights organisation the Hungarian Helsinki Committee. 
In mid-December, it became apparent that the EU was not satisfied with Hungary's actions in resolving the rule of law issues when the EU Council of Ministers published an implementing regulation to freeze 55% of cohesion funds destined for Hungary, amounting to €6.3 billion. It also prohibited Hungary's public trust foundations from accessing Erasmus+ or Horizon Europe funds, in line with a proposal from the European Commission. However, this prohibition was dressed up in legal speak and the words "Erasmus" and "Horizon" do not at any point appear in the implementing regulation. 
The news of the funding freeze broke on 9 January when it was reported by Hungarian publication Népszava. It seemed to take the Hungarian government by surprise and since then negotiations have been ongoing between Brussels and Budapest.