EU leaders are pushing for 'strategic autonomy' in key technologies – but a key to that should be a stronger, standardised EU marketplace, says Portuguese MEP Maria da Graça Carvalho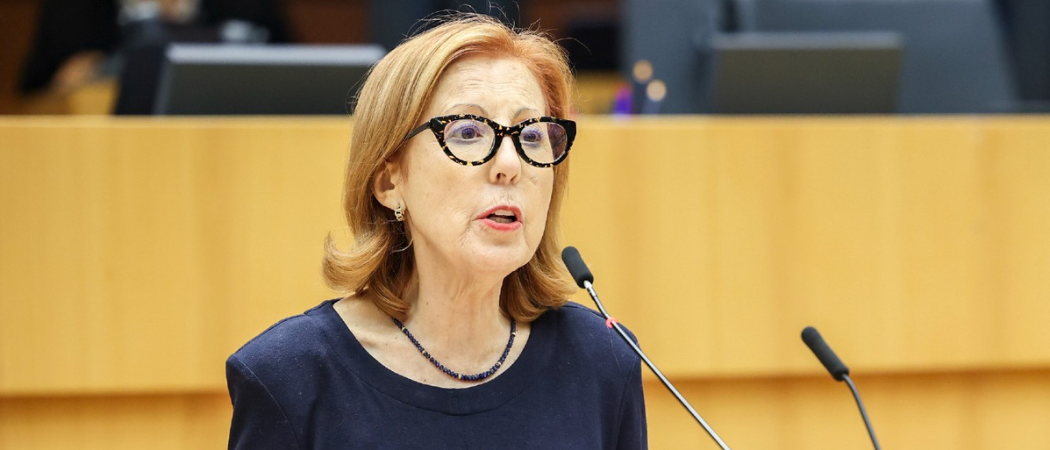 Starting today, Science|Business is publishing a series of opinions on the now-popular policy notion of "strategic autonomy" – or more specifically, how it could affect EU research and innovation activities. We will also publish and discuss our special report on the topic at our annual Science|Business Network meeting February 6 and 7. We believe this to be a vital issue for international R&D policy – one which will shape the direction and productivity of science and technology for years to come.
The following viewpoint is based on a Science|Business interview with Maria da Graça Carvalho, one of the Parliament's most active members on R&I policy.
To strengthen its technology base, Europe needs to pay more attention to setting good technical standards – both for its own marketplace and for global markets, argues a leading EU legislator.
"We must try to have European standards that become global standards," says Maria da Graça Carvalho, former Portuguese science minister and now a member of the European Parliament's research and internal market committees. With good standards, the market for European-based technology will grow faster, and EU industry will be stronger, she says in an interview with Science|Business.
Carvalho's views are part of a major rethink of EU tech policy in the past few years: pushing for ways to make European tech industry strong and its supply chains more reliable. A major policy thrust so far, pushed by industry commissioner Thierry Breton among others, has been building Europe's "strategic autonomy" in key technologies, through new tech funding and regulation. Critics, however, label it as old-fashioned protectionism.
But Carvalho, who has been the legislative leader, or rapporteur, on several research and innovation-related laws in recent years, argues that technical standards are key to any effort to build Europe's tech strengths.
'Don't close doors'
Ideally, she says, "strategic autonomy is about completing the internal market, and completing our market with our neighbours, with standards." For data sharing, cloud computing, driverless cars and other important technologies, "we still have a lot of different standards and rules" both within the EU and in global markets, that fragment trade opportunities. "The most important thing we have to do is, not to exclude others, not to close doors, but to build a strong internal market."
"We should not be afraid of competition," she argues. "We are still big exporters and we should continue to be big exporters. But if we close ourselves [from foreign competition], it's very bad for Europe. We will shrink and we will become poor. So the way forward is to be open and try to influence the others."
That means getting good technical standards adopted by EU trading partners, as well as the EU member states. Thus, she argues, it's important for the EU to work with US authorities to develop standards – preferably inspired by Europe – that are acceptable to both sides, creating a huge trans-Atlantic marketplace for emerging technologies. That's the best way for both regions to compete with China and others – and might actually induce the Chinese, aiming at a global market, to accept the EU-US standards and be more open with their own markets.
Exhibit 1: cloud services
As an example, she cites standards for cloud computing services. At present, the $60 billion EU market for cloud services is dominated by a few US-based multinationals: Amazon, Google and Microsoft – alongside several smaller, almost entirely non-European, players. Part of the problem for European competitors, some claim, is that it's currently too expensive and difficult to switch from one cloud provider to another. In February 2022, the European Commission proposed a Data Act to encourage data sharing – and discourage barriers to switching suppliers. Various parliamentary committees are considering amendments to the act over the next few months; the internal market committee's report is led by a Polish MEP, Adam Bielan.
In Carvalho's view, stronger industry-wide standards on cloud services would help European companies. The same goes for other technologies, such as driverless cars or health data services. Standards are also needed for such politically charged technologies as those affecting climate, biodiversity, renewable energy, circular economy and critical raw materials.
To succeed, she says, the EU doesn't have to have standards on every new technology. One possibility, "strategic interdependence", entails the EU promoting those technologies in which it already has strength, while accepting that its trading partners may be stronger in other fields.
Whatever the sector, as the parliamentary debates unfold this year "the most important decision I will push for is free competition and fair competition world-wide," Carvalho said.
More in this series: