Global tensions are changing the way science interacts with economic and security policy in Japan, as elsewhere. Before the next G7 summit, to be held in Hiroshima in May, the voice of science must be heard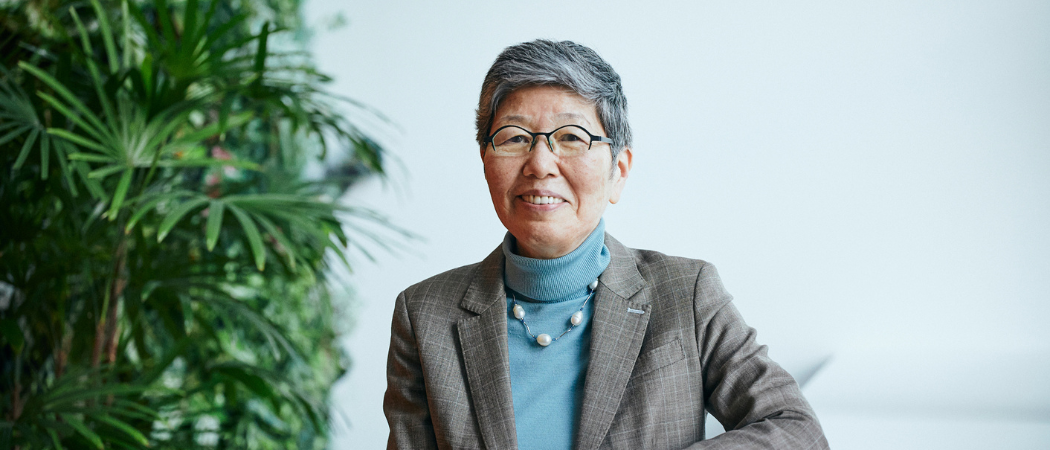 This article is part of a series of opinions Science|Business is publishing on the EU's strategic autonomy agenda, and its impact on global R&D. A complete report will be published and discussed at the annual Science|Business Network conference 7 February.
In Japan during the course of 2022, a new policy narrative emerged under the label, "The advancement of science and technology for economic and national security". We don't yet know its implications for the practice of doing science, but I believe it has the potential to reduce the space available for open, international exchange of ideas. It could also induce a kind of self-censorship.
The new Japanese policy is, of course, part of a global trend – reversing prior collaborative policies. What we observed in the 2010s was an international move toward openness and global collaboration for the advancement of science, as symbolised by the EU's Horizon 2020 motto, "Open to the world", and illustrated by the growth of global co-authorship in highly cited papers. Key criteria for collaboration were principally scientific excellence and complementarity of expertise and research infrastructures; and this trend was fueled by the creation of new funding mechanisms.
This collaborative trend seemed irreversible – but it wasn't. The China threat, the Russian invasion of Ukraine, the emergence of national concerns over data and technology sovereignty, as well as over economic and national security, changed the game in Europe and the US. The fact is that technology export controls have now been scrutinised, and some of research funding programmes have become more restrictive of international partnership.
Japan's new K Program
Japan is no exception. In 2022, backed by growing geopolitical concerns with China, North Korea and Russia, the government of Fumio Kishida took several steps in the direction of increasing defence spending and defence autonomy, opting for a whole-of-government approach which includes, among other things, a closer tie between security and science policy authorities. This new approach came to life in a new, Japanese R&D initiative, called "Key and Advanced Technology R&D through Cross Community Collaboration Program", better known as K Program. Its "R&D Vision" plan was developed in 2022 and the K Program is expected to be implemented during the course of this year.
According to the Vision, and recognising that most key advanced technologies are multi-purpose, K Program will be investigating some critical technological areas in a comprehensive manner, mobilising all related ministries and the private sector, without distinguishing between civil and defence purposes, in order to respond to the national needs. The listed potential technology candidates are artificial intelligence, quantum, robotics engineering, advanced sensing technologies and advanced energy technologies. Potential application areas are oceans, space and aviation, cross-disciplinary fields, cyber space and bio-related areas.
K Program, with its governance structure allocating strong decision-making power to its directors, is inspired by an American model, the Defense Advanced Research Projects Agency. For K Program, Japan's two key funding agencies devoted to mission-oriented R&D – the New Energy and Industrial Technology Development Organization (NEDO) and Japan Science and Technology Agency (JST) – will be charged with operations, while ensuring research integrity and security trade control under the joint supervision of two other government bodies, the Integrated Innovation Strategy Promotion Council, a political body responsible for STI, and the Council for the Promotion of Economic Security, a political body responsible for economic security.
Security enters science policy
Japan has previous experience of implementing DARPA-type, high-risk, high-impact R&D programmes in the past. But the governance is different this time. Past efforts were initiated and supervised by the Council for Science, Technology and Innovation (CSTI), the highest authority responsible for STI in the government. By contrast, K Program is the fruit of cooperation between those two senior innovation and security councils, two senior government organisations. The upshot: the economic security council is gaining a place in the Japanese science ecosystem. That may signify a reframing of the existing governance structure of science in Japan. The centrality of scientific excellence would be balanced with security concerns – and this, I believe, is potentially beyond the proper scope of the K Program.
All these changes are still in development. But if Japan takes a move in this direction, how would the country's research institutions react?
If new regulations are promulgated, the institutions will have an obligation to comply. But, amidst the evolving geopolitical environment and resultant uncertainties, they may overreact by imposing self-censorship beyond what is required by the regulations. This may come from natural caution, to prevent additional administrative burdens, or scrutiny by the security services.
I can see this coming already. To avoid unpleasant surprises, certain research institutions in Japan are already reviewing their lists of international collaborations and reconsidering their renewal policy. These reactions seem quite natural, not necessarily specific to the Japanese context – that is to say, it would happen anywhere. But the consequences may be significant: a new limit to openness and global collaboration, which in turn may slow down the progress of science and result in weakened trust among science communities.
G7 action needed
The good news is that we still have time to prevent this potential self-censorship. We need to take coordinated actions, at least among the leading Group of 7 nations, without delay.
One immediate step: take up the issue at the annual meeting of the G-Science Academies. This is a gathering of the science academies of the G7 countries, such as the Royal Society in Britain and Science Council of Japan, that happens before every G7 leaders' summit. The next G7 summit will be in Hiroshima, under Japanese leadership, in May 2023. In preparation, I believe the academies should formulate a joint statement for scientific policy proposals on important global issues.
The voice of the science community should be expressed and heard.
Yuko Harayama is co-chair of the Japanese Association for the Advancement of Science, a nonprofit organisation advocating for science. She is also former executive director of RIKEN and former deputy director of the Directorate for Science, Technology and Innovation at the OECD.
More in this series: