A national tech transfer agency, support for European research integration, and more academic job security are promised. The question is whether the surprise pick for minister will be able to deliver a long shopping list of reforms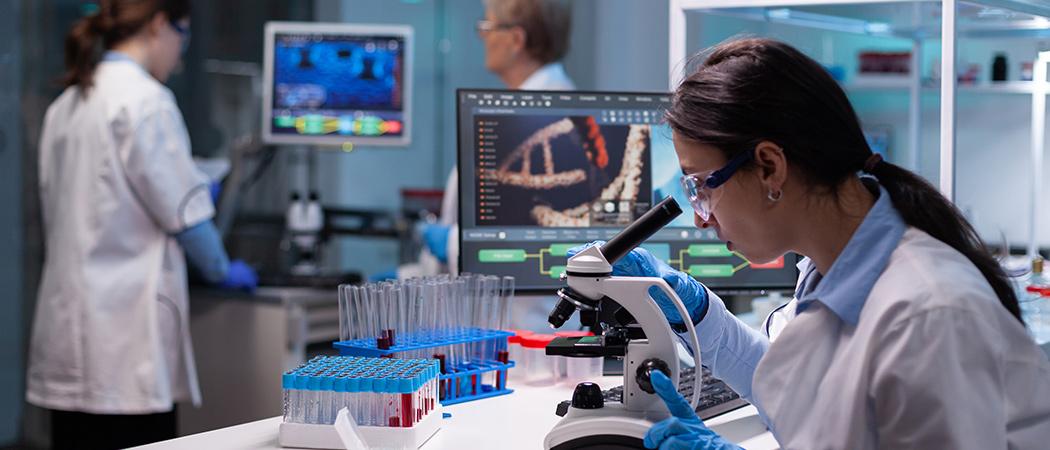 Germany's new government unveiled its research and higher education plans, including a new national technology transfer agency, better living support for students, and more job security for early career academics.
Research leaders have welcomed the raft of promises, but are uncertain if economist Bettina Stark-Watzinger, the surprise pick for education and research minister, and a former research manager herself, will have the time or money to implement what is promised.
"Many of our expectations and demands have been picked up," said Peter-André Alt, president of the German Rectors' Conference. The plans show the country is going, "in the right direction in science and innovation."
After years of deliberation, Germany will get a federal technology transfer agency, to be named the German Agency for Transfer and Innovation (DATI). Its job will be to take new ideas from the academic research base and create successful spin-offs.
Although German biotech company BioNTech has won acclaim for pivoting its cancer vaccines expertise to the development of a hugely effective and financially successful COVID-19 vaccine, an advisory committee said this year that complicated funding programmes and bureaucracy tend to stifle German spin-offs.
According to the 178 page coalition agreement, Mehr Fortschritt Wagen ('Dare to make more progress') released last week by the three parties making up the new government – the centre left Social Democratic Party (SPD), the Greens, and centre right Free Democratic Party (FDP) - DATI will primarily work with universities of applied sciences and smaller universities.
Alt welcomed the new agency, but said it must also work with Germany's larger technical universities too.
DATI will both unite and expand different funding schemes from different government departments. Researchers could then collaborate with regional start-ups and SMEs to get funding to bring new ideas to the market. This regional funding is based on the UK model of attempting to create regional innovation clusters, by focusing R&D investments on areas of strength.
Wrapped in red tape
Two of the coalition partners had previously suggested a technology transfer authority, with the FDP proposing a 'German Transfer Community' in 2017, alongside a group of applied science universities. Then earlier this year the Greens proposed D.Innova, as a federal counterpoint to the country's regional innovation bodies.
An agency with a similar remit, the Federal Agency for Disruptive Innovation (SPRIN-D) was launched in 2019. However, it got swallowed up in red tape when the Federal Court of Auditors ruled it needed to follow the same strict public spending rules binding any semi-state body.
Now, the coalition agreement says the new government will "immediately [and] substantially improve the legal and financial framework" for SPRIN-D. Its director Rafael Laguna de la Vera has been outspoken in the past about the agency's bureaucratic hurdles and he welcomed the move.
"We are happy that SPRIN-D is mentioned so favourably in the coalition agreement," he said. "We achieved quite a bit already and, under such improved conditions, will be able do more work much more effectively and more swiftly."
Academic careers
Another key goal of the next government will be to improve the working conditions of postdoc researchers, in particular, reforming a controversial law which essentially cuts researchers off from university research if they don't become a professor within six years of earning their PhD. 
The law has led to researchers working through multiple fixed-term contracts on projects, and in extreme cases working on unemployment benefits after their contracts have finished.
This year German academics launched an online campaign about researcher job security, which led to discussions in parliament in the lead-up to September's elections.
The incoming coalition says it wants to "significantly increase predictability" for postdoc researchers, by linking the terms of work contracts to the total expected project duration and creating more permanent tenure-track positions. The new government will also make family and disability payments binding for everyone in German research.
"We're definitely happy that all of these points got into the contract," said Kristin Eichhorn, one of the leaders of the campaign. However, the coalition's multiple promises mean she is remaining cautious. "It feels like a little bit of potpourri: they put in different aspects, and I don't really know how they will come together."
During the pandemic, Germany's Bäfog system of financial support for students has been found wanting. Lockdowns deprived students of part time jobs in bars and cafes, and with fewer than one in five receiving state support from Bäfog, many complained they were left destitute. The government was forced to arrange emergency loans.
The coalition promises to overhaul this system, increasing student allowances to keep up with rising rents, opening it up to part-time trainees and older students, and making it less bureaucratic to apply for. "This is an enormous expansion of the system," said Frank Ziegele, executive director of Germany's Centre for Higher Education.
The governing agreement also includes some promises on European research policy, although the details are scant.
"We will bring together research on future technologies more strongly than before in European alliances," it says.
There is also explicit support for the Commission's European Universities initiative. The new coalition wants to expand the project, with more locations included and digital links.
And echoing the Commission's concerns about Europe's competitive position in strategic areas of science, the agreement makes a commitment to ensuring "technological sovereignty" in artificial intelligence and quantum computing.
Germany will spend 3.5% of GDP on research and development by 2025, the agreement promises, well above the 3% target reiterated earlier this year by the European Commission.
But this is hardly a stretch target – a report released last year said that the country was already well on the way to hitting this figure by the mid-2020s.
Stark-Watzinger, a surprise choice for the post of education and research minister, will be in charge of delivering on these promises.
After studying and living in London, plus a stint in a Frankfurt bank, Stark-Watzinger led an economics research institute in Frankfurt, before becoming an MP for the FDP in 2017.
"She has a lot of experience in the field," said Ziegele. "She used to be a research manager. That's fantastic. She should know something about the culture of research and universities."
Although the Greens arguably had more science-focused candidates for the role, Alt is pleased with Stark-Watzinger, describing her as "not ideological" and "pragmatic".
But the new minister immediately has other issues on her plate: with COVID-19 cases near record levels in Germany, her first duty was to field questions about whether schools will have to close again this winter.
"There are so many good ideas and wishes, but will it work out in the end? These will only work if there is a real priority for research," said Ziegele.