EU executive issues 'Pact for Research and Innovation' pushing member states to significantly raise public and private research expenditure, but targets are not binding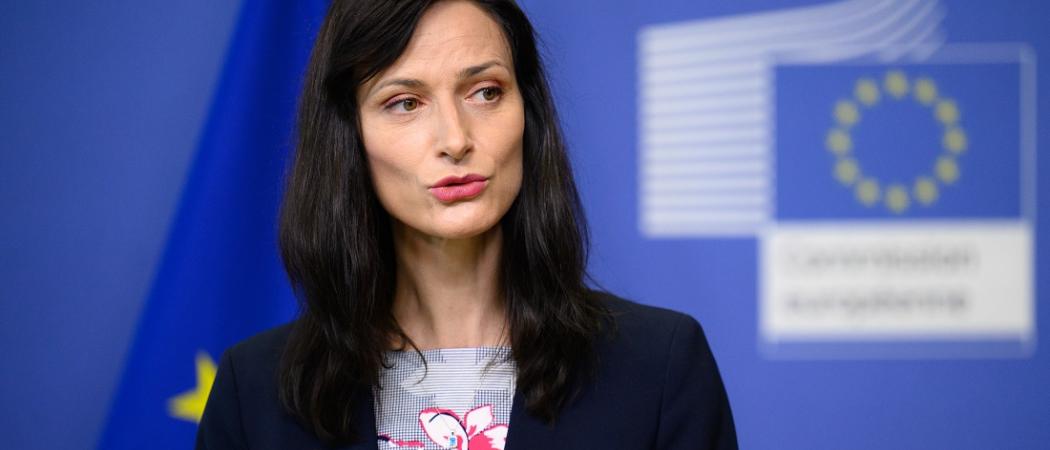 The European Commission renewed its efforts to get member states to raise their national public and private R&D investments, after two decades of hesitation in most EU capitals.
The launch of the "Pact for Research and Innovation in Europe" on July 16 is a first concrete step in a broader push by research and innovation Commissioner Maryia Gabriel to revamp the European Research Area (ERA), the EU's single market for research.
The pact seeks to convince member states to raise total private and public expenditure on research and development to at least 3% of gross domestic product – something only Germany, Sweden and Austria achieved in 2019, according to Eurostat. The EU average is 2.2%, well below the US, Japan, and Korea. The Commission's argument is that greater R&D spending, by both private and public sectors, is needed to keep Europe competitive and find solutions to climate change and other global problems.
Public spending, however, is supposed to lead that investment rise. The pact urges public spending rise from 0.81% to 1.25% of GDP by 2030, and to make sure the money also can leverage and incentivise private investments. Member states are also expected to voluntarily commit 5% of their national public research and development funding to joint programmes and European partnerships by 2030.
Finally, according to the pact, the Commission wants member states that are lagging behind the EU average R&D expenditure to increase their total – public and private – R&D funding by 50% in the next five years.
Not binding
However, the investment targets in the pact are not binding, which has prompted sceptical reactions from research lobbies.
The 3% target is not new. It was first set two decades ago, but only a few member states were able to surpass it. For most of the EU, other government budget priorities took precedence and economic problems hit private R&D; Ireland, for instance, saw its total R&D expenditure fall by nearly half over the past decade, to 0.78% of GDP in 2019, according to Eurostat. Critics say a call for voluntary commitments for boosting national investments would have the same result as it had until now.
On the other hand, policy makers in Brussels say that the EU cannot intervene in how member states choose to spend their national budgets. The chair of the industry and research committee in the European Parliament says EU institutions need to respect subsidiarity and cannot force member states to spend more on R&D. "I believe soft pressure instruments are the most effective," Cristian Bușoi told Science|Business.
The Commission's announcement comes only two days after member states agreed to cut the 2022 budget of the EU's research and innovation programme Horizon Europe by €316 million. Member states were of the opinion that there was not enough demand for all the money to be spent next year and decided to backload the money to the end of Horizon Europe, which will run until 2027.
The pact was first announced by the Commission in September and endorsed by the EU Council in December 2020. The targets it sets are meant to complement the oversubscribed Horizon Europe, which some countries have used as a fallback option during national funding slumps.
According to Gabriel, the pact encourages member states to work together on coordinated reforms of national research systems and to "to invest in and coordinate on common research and innovation objectives."
"The pandemic has shown us the importance of uniting research and innovation efforts that swiftly bring results to the market. It has shown us the importance of investment in jointly agreed strategic priorities between Member states and the EU," said Commission executive vice president Margrethe Vestager.
The Commission is also asking member states to agree on common principles for research and innovation in Europe, including freedom of scientific research, equal opportunities and free circulation of researchers and knowledge.
The Commission wants to implement a monitoring mechanism to ensure that member states will be keeping their promise. It will set up an ERA scoreboard and an ERA Forum for Transition which would draft a policy agenda that would serve as a guideline for member states. The Commission will also publish an annual report on the state of play of the ERA implementation, including individual reports on the progress of each member state.
A new ERA of synergies
As part of the new ERA plan, the Commission intends to convince more member states to make use of all funding options for research, including EU cohesion funds, which are typically used for infrastructure projects. "Member states should be invited to do this coordination between EU and national programmes," said Busoi. "The job of the Commission is to track the implementation of these synergies and to avoid duplication."
Some degree of convergence towards the goals stated in the ERA strategy can already be seen in national plans submitted by member states under the Commission's pandemic recovery and resilience funding facility.
Slovenia will launch two calls for proposals to select consortia of research organisations and business. By June 2026, €20 million will go to long-term large collaborative programmes in industrial research and experimental development, and €45 million for entrepreneurial research and innovation investments at higher levels of technological development. Additional funds will go to the establishing of a national food research infrastructure aimed at finding new ways to protect the country's forests. The research lab will include a forest seed department, a tree nursery department, and a forest protection department.
Cyprus is also planning to use recovery money to reform its national research system, but also to establish an agriculture research institute.
In Croatia, the government wants to revise its tax incentives to increase the number of companies investing in R&D. The Croatian recovery plan also includes a chapter on improving research funding for universities and scientific institutes.
Coordinated green R&D investments
Other national plans were criticised for having a limited research component. Such was the case of Bușoi's home country Romania. The goal of the recovery and resilience fund is to invest quickly in EU's main priority areas, the green deal and digitisation, but those components should have been "emphasised more clearly" in Romania's plan, said Bușoi.
As for further investments in the national research system, "For that we have the cohesion fund," added Bușoi. Universities in Romania complained that the national recovery plan did not include enough funds for improving their research infrastructures, as the bulk of the money was once more directed to highways and other transportation infrastructure.
The Commission has just launched a string of legislative proposals to cut greenhouse gas emissions by 55% by 2030. For that to happen the EU needs to invest heavily in research and development of new technologies. The EU has already allocated 35% of the funding available through Horizon Europe for green investments. A string of research partnerships and missions will also provide funding to develop new technologies needed in the green transition.
The Commission hopes the pact would put pressure on member states to work together and coordinate investments in climate and energy R&D to avoid duplication and wasteful use of resources.
"I think we need to ask member states to massively increase R&D for climate in the first place," Belgian MEP Marc Botenga told Science|Business.
In the pact, the Commission is also calling on member states to come up with plans that would align public and private R&D investments with the EU's new industrial strategy and to get more actively involved in industry partnerships in Horizon Europe.
When it comes to research and industry partnerships, Botenga believes EU money should come with more strings attached so that member states can make sure the private sector gets behind climate goals. "If you don't [put conditions], then basically you do give the freedom to companies to do whatever they want."