Despite COVID-19 vaccines success, getting research through to market in Germany remains needlessly complex. 'Translation is an issue' Chancellor Angela Merkel acknowledged in a speech to the national Research Summit last month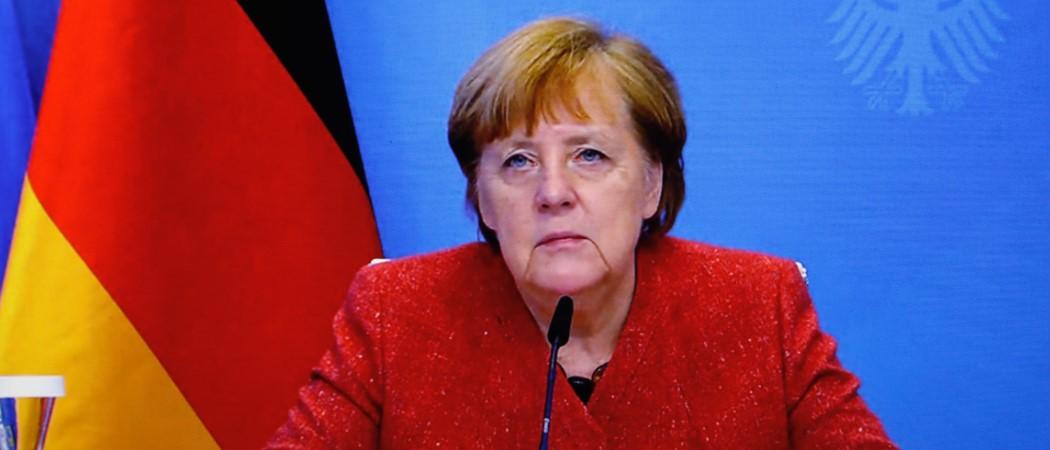 Germany scored two high profile innovation wins in the last year, as biotech start-ups Curevac and BioNTech pivoted mRNA technologies under development as cancer treatments to form the basis of COVID-19 vaccines.
Despite this success, the country dropped three places, from first to fourth in Bloomberg's 2021 innovation index published in February. And underlining how getting innovation to market is still needlessly complex, in same index Germany ranks 96 out of 131 countries in ease of forming a start-up. 
The extent of the problem was acknowledged by outgoing Chancellor Angela Merkel, speaking at Germany's annual Research Summit last month. Citing BioNTech's success in developing its COVID-19 vaccine, Merkel said she was "deeply convinced" Germany could play a "decisive role" in developing ground breaking medical innovations. But she added, "It is also important to create the conditions as quickly as possible, in order to be able to exploit new technologies as economically as possible. So-called translation is an issue."
Under Merkel's tenure, German R&D spending rose steadily by €9 billion from 2005 to 2018. Total public and private R&D investment now amounts to 3.18% of gross domestic product, exceeding the EU's – largely missed - target of spending an annual 3% of GDP on research.
But outspending its European peers has not put Germany in the lead for research productivity. The 2018 Nature index survey ranked Germany sixth in the continent in research output per capita and number five in patent applications.
A recent report for the High-Tech Forum, which advises the federal government, says Germany needs to change its political and regulatory system to improve innovation. The current system does not favour spin-off companies and complicated funding programmes for tech transfer involve drawn-out decision making, require copious reporting, and focus on short term financial returns.
Now, in the latest attempt to streamline Germany's complex technology transfer system, the Green party is proposing the formation of a central innovation agency, D.Innova, as part of its pitch to the voters in September's federal election.
Announcing the plan in March, Green MPs Anna Christmann and Kai Gehring said D.Innova will fill the structural gap that exists currently, in that although it has regional innovation bodies, Germany has no national innovation agency.
The model for D.Innova is European tech transfer agencies such as Vinnova in Sweden and Innosuisse in Switzerland.
The proposal comes as experts begin to look again at reform of Germany's Byzantine innovation process.
Local innovation
To deal with the structural failings, D.Innova would widen eligibility for tech transfer funds to include local researchers, SMEs, and municipalities. The proposal also suggests having regional innovation managers to network with regional institutions and businesses to start innovation projects.
"This is a mechanism that can reach all regions, not just the ones where you have big companies," said Muriel Helbig, president of Lübeck University of Technology, who helped to draft the D.Innova proposal.
The closest analogue to D.Innova is SPRIN-D, the agency for so-called 'leap innovations' which finances projects to bring innovation to market. However, SPRIN-D launched only in 2018 and has a limited budget to fund a handful of projects.
SPRIN-D was set up to be a fast-acting semi-state agency, but has so far been hindered by bureaucracy. In a February interview its director Rafael Laguna de la Vera complained of state aid and public procurement rules slowing its work, and described having ministry representatives on the supervisory board as 'suboptimal.'
These complaints were echoed by Merkel at the Research Summit, saying that SPRIN-D has too little freedom and must follow reporting requirements set by the German Federal Audit Office. As a result, "the leap is still relatively small," Merkel said.
First attempt
D.Innova is not the first attempt to fix the problem. In 2017 Germany's liberal Free Democratic Party (FDP) suggested creating a German Transfer Community (DTG). The idea came from the German University Alliance for SMEs (HAfM), a group of applied science universities advocating for technology transfer.
The DTG proposal was debated in the Bundestag and its committee on research but ultimately rejected. Bundestag member Stefan Kaufmann, who sits on the Education, Research, Science and Technology Assessment committee says DTG was considered to favour applied universities over the rest of academia.
Christmann agrees with this assessment, saying other universities saw DTG as exclusive to applied science universities and a competitor for funds.
Helbig, who is a board member of HAfM believes it was a staging post in a long road to a new transfer agency. "I always had the feeling that we are making progress," she said. The debate was not over if a transfer agency was needed, but rather how it should be organised and funded, she says.
But while both industry and researchers agree German tech transfer needs reform, some believe D.Innova would just add more paperwork to an already complicated process.
"We know the agencies in Sweden and Austria work well, but they work well on their level," said Patrick Dieckhoff, secretary general for science policy at the Fraunhofer society, Europe's largest applied research organisation. Recreating a similar agency in Germany's larger and more federal system would create a "bureaucracy monster" he says.
Germany already has smaller transfer programmes, ZIM and IGF, promoting innovation in SMEs. They back about 3,000 new projects worth €630 million per annum. The programmes are very popular among SMEs and have been constantly improved over the past decade years, Dieckhoff noted. A new federal agency is unlikely to recreate their familiarity, support system and ease of access, he said.
Peter-André Alt, president of German rector's conference takes the opposite view. "A new funding scheme needs to be open topic, should welcome proposals by researchers from all disciplines, and have a long-term perspective," he said. "Such a bottom up approach serves best to foster science-based innovation across the board," Alt told ScienceBusiness.
It is not clear how D.Innova would be funded. Some of those backing its formation suggest funds could be diverted from existing transfer agencies into D.Innova.
Dieckhoff points out that the agency would still need start-up funding. "We've seen a lot of attempts to reduce the bureaucracy from the ministry of research," he said. "Perhaps we should start there instead of founding big agencies that cost €1 billion in just the implementation."
Long journey
Nonetheless, support for a national innovation agency seems to be reaching a tipping point in research circles. The rectors' conference has voiced its support in recent months.
"A new agency could function as a one stop shop," Alt said. "This would make it much easier for researchers at universities and potential partners in industry to find suitable funding, programmes could be harmonised and bureaucracy reduced."
Proposers of D.Innova think it has a better chance of succeeding than its predecessor. Helbig notes a lot of effort has been put into getting across the message that D.Innova would be open to all universities, allaying concerns raised by the 2018 proposal. Most universities, applied and general, seem more on board with the idea.
"It's not focusing only on applied research universities, but all academic researchers, and their collaboration with the economic sector, communities, and people from civil society. It's this broader view of D.Innova that makes it different from the first idea," Christmann said.
The Green party has been enjoying a rise in opinion polls, and since May has tied with Merkel's CDU/CSU alliance in popularity. On current trends the Greens will be part of the next German government - or may even lead it.
The D.Innova idea would match other parties' appetite for boosting innovation, especially in SMEs. The election manifesto for the centre-left SPD talks of making it easier for academia and small businesses to finance tech transfer, while FDP continues to promise a German Transfer Community.
Kaufmann agrees that a future tech transfer agency based on European models is likely to be on the table in possible CDU-Green coalition talks after September's elections.  
Whatever government comes to power, Helbig believes the agency is now needed for German innovation to reach its potential. "We often feel as if we're driving the car with the brake on," she said. "And I would be really happy to see that brake released."