Some of Europe's leading scientists were given two months to make a life-changing decision: move house, family and lab to the EU and keep prestigious grants - or stay put and lose them. Sleepless nights ensued, they tell Science|Business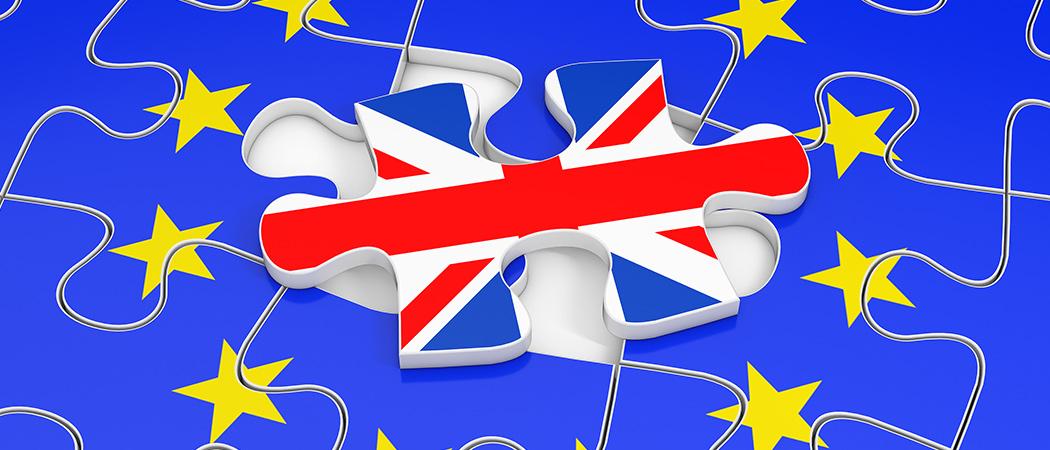 Academics forced to choose between staying in the UK and leaving for the EU say they were not given enough warning before having to make a crucial decision determining whether they keep life changing grants.
Around 150 UK-based winners of European Research Council (ERC) grants have been put in a near impossible position because a wider rift between Brussels and London has stopped the UK from associating to Horizon Europe, the programme behind the ERC.
They applied for, and won, highly prestigious starting, consolidator and advanced ERC grants. But as the EU-UK rift has dragged on this year, winners were told in April they had two months to decamp to the continent to save their grants, or lose them if they stayed in the UK.
Last week, following an extended decision deadline, the ERC revealed that it was terminating 115 grants of researchers who have chosen to stay in the UK. The UK government has said it will replace these ERC grants with a backup option of its own.
Nineteen researchers will leave for institutions in France, Italy, Ireland, Spain, the Netherlands and Austria. A further 12 cases are still unresolved.
These researchers are arguably the biggest scientific casualties so far in the ongoing saga of the UK's failure to associate to Horizon Europe. In interviews with Science|Business they say they were not given nearly enough time to make the decision and to find new posts in the EU. Some grant winners even set up a joint Slack channel to discuss if and how to leave the UK.
Samuel Cohn, a professor of medieval history at Glasgow University, was in advanced talks with Bocconi University in Milan to take his advanced ERC grant there to study the impact of the Black Death on art and inequality in Europe.
In frantic negotiations to decamp to the continent, "for five or six weeks I didn't sleep well," Cohn said.
But in the end, the prospect of not seeing his wife, sons and dog in Edinburgh for at least six months a year while he conducted research in Italy was just too much. The Bocconi offer would have left Cohn with more money, but his tax adviser warned that "a divorce will cost you more," he joked.
"If I had been 15 or 20 years younger, I think I would have gone with it," he said.
Not enough notice
Barbara Borg, a historian who has just moved from Exeter University to the Scuola Normale Superiore di Pisa with an advanced ERC grant to map ancient Rome using text inscriptions, said the ERC's warning in April, with an early June deadline, had been "utterly unhelpful".
It gave only "a few months to consider where your whole family and your whole career may end up," she said.
Borg was only able to move because she had already accepted a job at Pisa in March, having been negotiating a move since the previous year. Her husband is in Germany, meaning she had no immediate family tying her to Exeter.
She's also nearing the end of her career, meaning there's less worry about what she will do after the grant runs out.
But for more junior grant winners, they had to think about whether an EU university will offer them a position after the ERC funding expires. "Is that university prepared to take you on as an additional member of staff?" Borg said.
Exeter University's messaging throughout the process lacked any sense that the grants might actually fall through, Borg added. "UK universities obviously don't have an interest in warning about the dangers [that ERC winners might have to leave the country]," she said. Exeter did not respond to a Science|Business request for comment.
'Anguish'
"The message from the EU was a surprise to us," said one British grant winner who preferred to remain anonymous. "When we found out we only had two months to move that was especially difficult."
"All that meant a great deal of anguish," he said. "The ERC could have seen this coming."
He was able to decamp to a university in the EU. But only because it had a special research chair position that was able to make an offer at very short notice, and because he had already been talking to the university about another position. "They're set up to poach," he said of his new institution.
His wife had recently given up her job, another rare circumstance that made it easier to move. "These are pretty unusual circumstances," he said.
Other grant winners were not so fortunate.
Giovanni Travaglino, a criminology and psychology lecturer at Royal Holloway, University of London, decided to stay despite contacting a range of universities in the EU. Until being warned he needed to move to keep the grant in April, the "implicit message" from the ERC was that "we'll be fine", he said.
"It's just a few months to decide to change your whole life. Sell your car, sell your house. It's not easy." The tight timeframe has left him wondering if he made the right decision.
This is compounded by a "structural problem" that EU universities struggle to appoint people quickly, he said.  
"I ended up accepting the UK replacement [grant], because alternative positions on the continent couldn't be arranged in time," said Reinhard Maurer, an associate professor of computational chemistry at Warwick University, who won a starting grant.
"The whole saga is a disaster and I am only just recovering from this now," he said. His UK replacement grant is now "all sorted out".
ERC 'open and clear'
An ERC spokesman said the council had been "open and clear from the moment the grant competitions were launched in early 2021." It had always been public knowledge from Horizon Europe work programme texts that the UK would need to be associated by the time grant agreements came to be signed, he said.
These dates and their significance "were shared in press releases and in replies to journalists" since at least January this year, they said.
Worry has been building in Brussels since at least last autumn that UK association would be delayed, but it was never clear how long the diplomatic impasse would last.  
Some ERC grant holders are still unclear about their next move.
One researcher, who wanted to remain anonymous, said the ERC had given them another deadline extension to sort out a move to an EU university. His wife is also an academic, making a move doubly complex.
An EU university is currently drawing up an offer. But with such a tight deadline, "I'm not in a great negotiating position," he said.
Yet he did not want to get "stuck" in the UK, where there is very little extra funding available over the course of the grant to grow his lab. UK funding is ever more skewed away from fundamental research towards applied, he complained.
"It's incredibly stressful," he said. Getting a grant was "genuinely life changing" as it meant he could start his own lab. "That was literally the thing I was dreaming of since high school." 
Family ties
With so little time to decide, researchers had a make anguished decisions over whether to uproot not just their careers, but their families too.  
"I was about to leave the UK but decided to stay in the end," said advanced grant winner Manuel Salmeron-Sanchez, chair of biomedical engineering at Glasgow University. "Very difficult to make such a big decision and move your family with such a short notice."
"For family reasons, moving was not a realistic option," said Anuj Dawar, professor of logic and algorithms at Cambridge University, who won an advanced grant. "The end of the process with the ERC still feels like a crushing disappointment."
The majority of UK-based grant winners have decided to stay put, give up their ERC grant, and rely on the UK's alternative.
But this doesn't mean they can relax just yet. Several are still uncertain about the UK's backup offer. Most who spoke to Science|Business said their replacement grants had not yet been confirmed.
"It's certainly better than not having any guarantee, but I would not say I am reassured," said starting grant winner Carlo Bruno, a nuclear physicist at Edinburgh University. "I think the funds will arrive, probably, at some point in the not too distant future - but that is about all I know."
Several are also worried that the UK's grant will come with more red tape than the ERC. "I want to do the work, not have this type of crap," said Cohn. "So I'm a little worried about this." 
A spokesman for UK Research and Innovation, the funding body organising the backup grants, said, "All those who apply for Horizon Europe guarantee funding and are eligible will receive the full value they are entitled to." Applications are currently open.
Fleeing utilitarianism
Several researchers who have – or considered – leaving the UK also worry that the country's funding environment is now too utilitarian, failing to fund risky fundamental research with no immediate economic payoff.
"Humanities funding in the UK has been reduced over recent years by the government, to an extent that it is almost now impossible to get to get funding grants which don't have a strong component of …immediate relevance economically for the country or solve some social problem," said Borg.
When UK researchers could apply for ERC grants, it gave them an outlet for funding to back high risk, high reward projects Travaglino said. Now that's gone. "It's a disaster for the future," he said.
It now looks increasingly likely that the UK will abandon plans to join Horizon Europe and go its own way with a "Plan B" alternative to the framework programme. There is no sign of the Commission changing its position: it is refusing to sign off on association until tensions defuse with London over the Northern Ireland Protocol.
Switzerland is in a similar position, with the Commission refusing to move ahead on Horizon negotiations until wider political relations improve. However, on July 1, Switzerland agreed to pay €1.3 billion in cohesion payments to Brussels, one of the stumbling blocks to association.
If and when the UK does abandon Horizon, there will likely be an acrimonious blame game over who is responsible for such a lose-lose outcome.
On the whole ERC grantees blame the UK for poisoning the relationship with Brussels by threatening to renege on the Northern Ireland protocol.
"I blame Boris Johnson and the Tories," said Cohn. "I mean, it's this is absurd. They're breaking an international treaty. We're caught in the middle."