Evolving plan for Horizon Europe is caught up in fierce debate over whether EU should block its closest neighbours from strategic technology research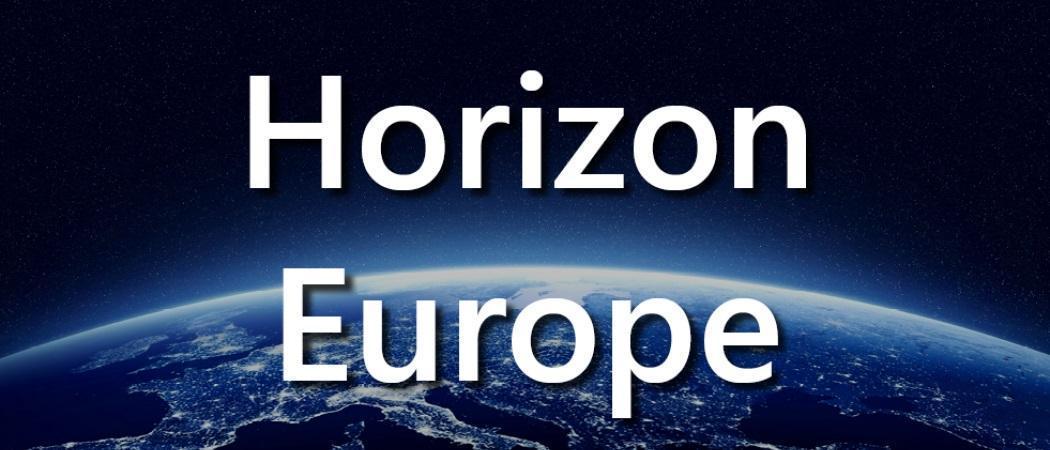 Switzerland is back in the EU's quantum research plans, but the UK and Israel are still excluded, in the latest blueprint for Horizon Europe.
Read The Horizon Papers
Science|Business is publishing here all the draft Horizon Europe work programmes available to us. You can read them here. Or, if you have additional ones, you can send them to [email protected] (anonymously, if you wish.)
Last week it was revealed the three countries faced exclusion from multi-billion euro EU quantum and space research projects that have previously been open to association countries, which have negotiated access to EU research programmes.
But in an updated draft circulating this week, Switzerland has been written back into the EU's plans for quantum research, but not for space research projects. Here the only non-EU countries slated to be allowed collaborate with member states are Iceland and Norway.
For Israel and the UK, the situation remains unchanged from last week, with both countries still facing exclusion from hot-button quantum and space topics, including computing, simulation, communications, satellite communication and transportation systems, and space launchers.
The evolving work programme text, still under heavy revision by member states, captures a fierce disagreement on the question of whether the EU should go it alone on key emerging technologies and block the outside world from collaboration.
Just how the debate ends will probably not become clear until the research plans are formally published. That will not happen until after March 25, when the programme's shadow committee members, representing the 27 EU states, Norway, Iceland and Liechtenstein, meet to discuss big industry projects under the €94.4 billion Horizon Europe.
If the exclusions of the non-EU neighbours are upheld, it will represent a major downgrade for the role of Israeli, Swiss and UK researchers in the EU's seven-year research projects, regarded as being among the most competitive in the world.
The proposal to restrict access for the EU's closest research allies comes as the bloc seeks greater technological self-reliance and a stronger military role to protect the continent's economic and political interests.
Hardening view
EU officials privately emphasise the danger of foreign controls over quantum, seen as a key foundational technology of the future. In France and Germany in particular, investors, entrepreneurs and officials are in a frenzy to build up quantum capabilities.
The pandemic, Brexit and four years of the Trump presidency have each in their own way hardened the view in Brussels that the EU needs to strengthen its own capacities. Diplomats attached to the member states suggested there were additional concerns about giving third countries access to sensitive research information.
However, the proposal to bar Israel, the UK and (potentially) Switzerland from EU research consortia has seriously worried some researchers and officials, who say that they are baffled by a lack of transparency and explanation from the European Commission. As the bloc broadens its technological ambitions, it is also dialing up the number of friends it might lose in the process.
In an interview this week, German MEP Niklas Nienass, a spokesman on space for the European Parliament's green group, argued the potential curbs go too far. "This is too much; to exclude these countries right across quantum and space projects would be insane," he told Science|Business.
Partnership does not come in parts, said ex-director-general of research and innovation at the European Commission, Robert-Jan Smits. Let's furthermore not forget that the objective of the European Research Area is to abolish barriers to cooperation, not to create new ones and certainly not towards key partners and science power houses such as Switzerland, Israel and the UK, he added. 
The European Commission did not respond to a request for comment. A spokesman for the UK government said, "Our decision to participate in Horizon represents a real benefit to British people and industry, and was negotiated in good faith with the EU."
Commission officials are conscious of the dangers of protecting certain areas from collaboration, and are often at pains to describe their stance as "open strategic autonomy", a phrase that, right now, rings hollow for those third country officials trying to keep up with the EU's latest plans.
Quantum researchers argue that the curbs would hurt all of Europe. "Everyone's shocked; we've never seen anything like this. This is not good for us, not good for the field, and not good for the EU," Klaus Ensslin, professor of solid-state physics at ETH Zurich, said last week.
There is also the fear these bans will set a bad precedent that may be used to justify further research barriers between the EU and its neighbours.
"Today, it's quantum and space. Tomorrow you will be talking about artificial intelligence and who knows what else," said Tal David, head of the Israel National Quantum Initiative. "Friends need to stick together; otherwise, you end up alone."
Israel is one of over a dozen non-EU states that along with Switzerland and the UK, is expected to be formally involved as a fee-paying associate member of the seven-year Horizon Europe, which starts issuing grants in the coming months.
There are up to 20 quantum projects running in Israel that involve EU partners and funding, according to Nadav Katz, a quantum physicist who runs the Quantum Coherence Lab at the Hebrew University of Jerusalem.
"The EU has been very wise to include neighbouring countries in its research programmes over the years. Pushing them away is not good policy. These are countries that give more than they take," said Katz. "The European landscape will be greyer and dimmer without their participation."