German MEP Niklas Nienass says the drive for technological independence 'goes too far' and will 'shed a poor light on the EU'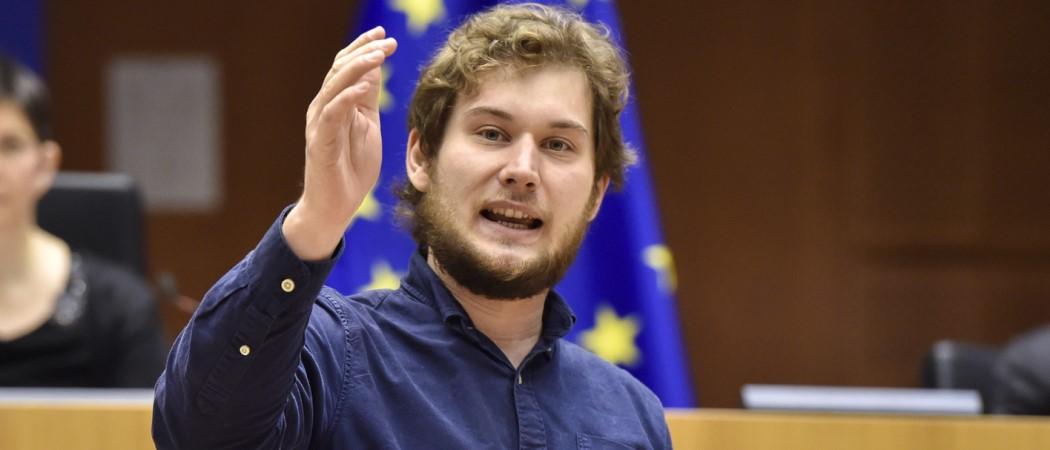 Excluding researchers based in the UK, Israel and Switzerland from major EU quantum and space research projects would see the bloc "shoot itself in the foot", according to German MEP Niklas Nienass, spokesman on space for the Parliament's green group.
The latest draft plans for Horizon Europe say restrictions will be placed on the EU's closest research partners - in the case of Israel and the UK, no access to quantum and space projects; for Switzerland, no access to space projects. Until now, these projects have been open to association countries, which have negotiated access to EU R&D programmes.
This "goes too far," said Nienass. "To exclude these countries right across quantum and space projects would be insane," he told Science|Business.
"We should definitely keep our connections with third countries. There's a difference between Russia and the UK, I think we all know this," Nienass, who is also a member of Parliament's Committee on Culture and Education, said.
The calculus for EU officials is how to build independent strength in strategic quantum and space technologies, while avoiding dependence on foreign players.
For over a year now, EU countries and officials in Brussels have been cataloguing crucial technologies and cooking up wide-reaching plans to ensure "strategic autonomy" by restoring local production of everything from vaccines to batteries, with the goal of becoming an innovation superpower beholden to none.
EU officials hold that space and quantum research is a matter of national security, not just economic development. However, there are mixed feelings in member states about barring the big research players on the EU's doorstep.
The quantum and space proposal, which is currently being scrutinised by the member states, defends the restrictions, saying the goal is to "make independent European capacities in developing and producing quantum computing technologies of strategic importance for future computing capacities and applications in security and dual-use technologies."
A draft circulating last week said Switzerland, Israel and the UK would be barred from several hot-button quantum topics, including computing, simulation, communications and sensing projects. A more recent draft passed around this week says Switzerland will be permitted to join quantum projects, but the exclusions remain for the UK and Israel.
The latest proposal also forsees strict limits for non-EU participation in space projects, such as satellite communication and transport systems and space launchers.
Giving and taking
Officials from EU neighbours are fighting to ensure their researchers do not lose out, and are expected to raise their concerns with government representatives ahead of a key Horizon Europe meeting next week. The European Commission did not respond to a request for comment.
It is better to think of research as "giving and taking," Nienass said. "We will lose a lot of knowledge and knowhow if we go it alone. It is a shot in the foot to not use what our partners have to offer," he said. "Space, in particular, is the most international of all research."
There is also a reputational cost of shutting out close neighbours, Nienass added. "It doesn't shed a good light on the EU if our partners don't know what we will do every seven years, when we come up with a new research programme."
He does support reserving "a minority of restricted areas" for collaboration among the 27 member states. "For the majority of cases though, this would not be very useful, and not what we need. Switzerland by the way is as neutral as it gets, it's ridiculous to exclude them."
A view held by some is that Brussels officials are seeking Brexit revenge when it comes to the UK.
"There's tension with the UK as you could expect from any divorce. But it's not revenge," Nienass said. "If the EU was up for revenge, there would be ways to exclude the UK and not at the same time affect Switzerland or Israel."
Nienass noted that as an EU member, the UK fought against opening up strategic assets such as the Galileo geo-navigation system to foreign access.
"Many member states wanted to open this to external countries; Britain was very keen that only EU members had access to the military-grade part of Galileo system. So a lot of today's strategic thinking in Brussels actually orignates with the UK," Nienass said.
Tension with Germany
The origins of the proposed ban for the non-EU states are unclear, but Nienass believes the driving force is the internal market commissioner, Thierry Breton, former CEO of French tech firm Atos.
Breton has blazed a trail into Brussels, emerging as a top lieutenant of Commision president Ursula von der Leyen and one of the most eager proponents of technology autonomy.
"There is a very strong interest from the industrial sector to [have] exclusive rights in some areas. Thierry Breton has strong ties to industry too, so this is no surprise," said Nienass. He is not suggesting these ties are inappropriate, but that the French commissioner "has way too much on his plate" and is spreading himself too thinly across an ever-expanding portfolio.
Breton's latest job is to take over the reins of the troubled Vaccine Task Force, following intense criticism of Europe's sluggish vaccine rollout. "He is a crisis manager, with a reputation for saving companies," said Nienass.
But while Breton has a lot of influence in Brussels, Nienass says the commissioner's worldview (and by extension that of French President Emmanuel Macron's) faces opposition in other big member states like Germany, where there is support to keep broad collaboration with the EU's closest partners.
Both France and Germany are aligned on plans to boost European capacities in many high-end fields, like cloud computing, semiconductors and batteries, but a proposal to go it alone on space will lose German support, Nienass believes.
"There's tension building between France and Germany, which both have national space programmes that could go in quite different directions. The French are a little bit more protective of their industry; the Germans are a little bit more interested in collaborative research," Nienass said.