Governments are walking a thin line between naivete and protectionism in the fight against technology espionage and the theft of intellectual property. A recent edict in Sweden illustrates how this is threatening academic freedom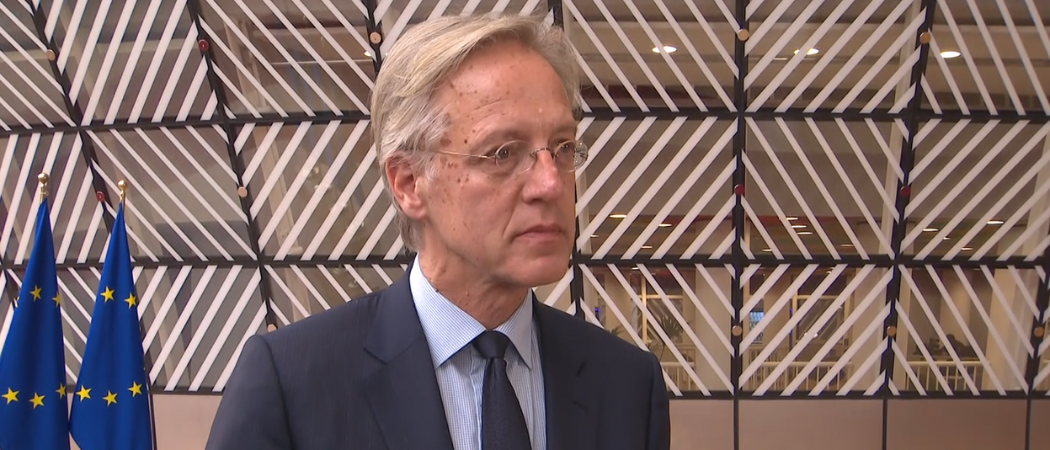 EU ministers want to establish a dedicated knowledge exchange platform to help tighten security against technology espionage across the bloc.
"Joint EU action is desperately needed here. We need to establish an EU playing field on knowledge security and foreign interference with a shared view on both the risks and opportunities," said Dutch research minister Robbert Dijkgraaf. "It's one of our top challenges and will remain with us for a long time."
Speaking in an EU Council discussion on Tuesday, Dijkgraaf floated the idea of an EU centre for collecting and sharing knowledge, to boost detection of foreign powers interfering with research or stealing intellectual property. Many ministers echoed the idea.
The European Commission has not said it is working on bringing the idea to reality, but there is a sense the upcoming Defence of Democracy package that aims to curtail wider foreign influence will include measures that pertain to research. It is expected be made public at the end of May.
Technology espionage is quickly becoming a key policy challenge, as fears over sensitive technologies being leaked to China or other countries that present a security risk. Governments started EU-level talks on the subject in 2019. In 2022, the Commission introduced a toolkit to guide national research organisations and universities on how to deal with foreign interference. 
Governments have stepped up security. Germany recently doubled the funding for its Competence Centre for International Academic Cooperation, which provides policy guidance and counselling to universities and research organisations. Established in 2019, the centre been hugely popular, prompting the need to double its capacity.
France, similarly, runs a network of contact points to advise its academic community on risks. Going a step further, it performs audits and background checks on academics from countries that have a history of attempted espionage.
Last year, the Netherlands launched an advice centre and is now developing a screening framework for individuals who want to access sensitive research. Many smaller countries, such as Estonia, say their academic and research communities have taken to the issue at institutional level in recent years.
Research security is tightening elsewhere in the world, also – driven by mounting concerns about tech competition with China and Russia's war in Ukraine. In Canada last year, the government began requiring grant applicants to detail potential security risks, and allow security services to review and, in some cases, veto the applications.
In the US, the National Science Foundation has been developing plans for a national research security centre and, in tandem with the UK, looking at the possibility of creating a public database of security risks. And in Japan, some scientists complain that a planned research-security effort for the first time would involve the government's economic security council in university affairs.
The Swedish case                                                         
But telling researchers who they can and cannot work with means treading a fine line between ensuring security and respecting academic freedom. Science encourages open borders, and when it comes to countries like China – systematic rivals and occasional partners – there's a delicate balance to be struck.
"It's a very delicate topic and hence the importance is to treat this with the delicacy that is necessary," says Thomas Estermann, director for governance, funding and public policy development at the European University Association.
Last month, Sweden became an example of what not to do when it abruptly cut the length of government-appointed university board members' mandates from 36 to 17 months. The decision, which was said to be relate to concerns over foreign interference, left universities bewildered and questioning academic freedom in the country.
Cutting term times is supposedly meant to ease the way for experts on foreign interference to be appointed to boards, and to ensure members don't stick around for too long, in case they are acting with malicious intent.
But such a motive, "raises more questions than answers," Karolinska Institutet said in a statement. Thus far, government communication has been patchy. While the change was introduced within days, Stockholm University said, "We do not know anything about what this process should look like, more than there seems to be a desire for a more direct influence from the side of politics."
In the Brussels research bubble, the Swedish rectors' protest against the decision has received significant support, as the debate on academic freedom heats up.
Estermann says that while it's important to address security issues, unilaterally changing policies, especially when it comes to university governance, is unacceptable. "The governance of an institution is not what you change day by day," he says.
With questionable ad hoc government interventions in academic and research systems on the rise, Estermann calls on governments to work within existing policymaking frameworks as they step up the fight against foreign threats.