The German academic exchange service began advising research organisations on running international projects in 2019. In an interview with Science|Business, its president Joybrato Mukherjee says now is the time to expand its scope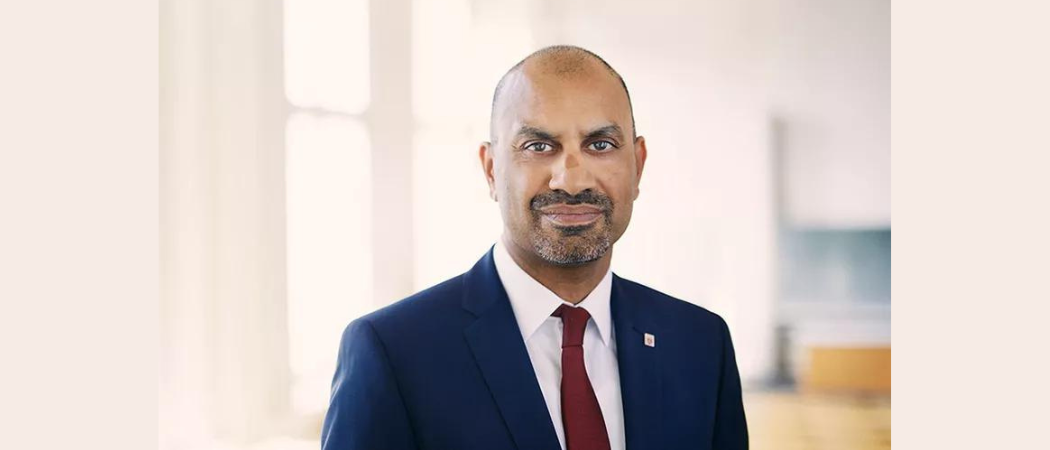 In 2019 the German Academic Exchange Service (DAAD), one of the world's largest funding organisation for the international exchange of students and researchers, set up a new service, the Competence Centre for International Academic Cooperation (KIWi). The service provides policy guidance, white papers and individual counselling to universities and research organisations on international science collaboration. It's been hugely popular, and the DAAD believes it's time to give it a boost.
Joybrato Mukherjee, president of DAAD, began his term in 2020. Since then, the world has seen a number of global crises unfold, from the COVID-19 pandemic to Russia's full-scale war on Ukraine. DAAD has been hard at work dealing with fallout from these shifting geopolitical plates, which have seen KIWi's role grow in importance – and increased demand for its advice
"We see that there is a much, much higher demand than what we can meet," says Mukherjee. "I believe, given the political developments we observe, even the complexities that are increasing, we need more resources for this part of DAAD."
With the world in peril, universities and research organisations are increasingly taking up KIWi's offer of advice, highlighting the clear trend that security and risk assessment is gaining importance in international scientific cooperation.
Among the requests, KIWi has been asked for help in dealing with differing political systems, intellectual property issues, dual use threats, ensuring research is not used to oppress people, and the feasibility of running projects in crisis regions. There's a clear need for a bigger service, and the DAAD is now lobbying the German government to double its budget to €2 million per year.
Empowerment, not didactics
International collaboration guidance is about more than giving universities advice on how to carry out research projects – it's also about politics. In the past decade events, such as the fall out of Brexit and Hungary's rule of law issues, have made it clear science doesn't exist in a vacuum. Research organisations are political actors, and that role comes with responsibilities.
"This is something that we have come to accept in Germany, that universities and other research institutes are actors in foreign science policy," says Mukherjee. "I think this is one of the side effects of the past five to ten years, including Brexit, including the Russian war against Ukraine, the [COVID-19] pandemic, that everyone accepts that science and academia are relevant fields of action."
This was clearly showcased a year ago when German research organisations cut ties with Russian counterparts within days of the country's full-scale invasion of Ukraine. It wasn't a government dictated rule but rather an autonomous reaction to the changing geopolitical situation.
And now, more than ever, science bodies must take responsibility for global collaboration. The world is facing unprecedented challenges, most notably the impending climate crisis, and science can provide both the answers and the space for cooperation, in the face of an unfolding system rivalry between the west and China.
"We all know by now that there are gigantic existential challenges that we have to meet in the Anthropocene as a global community. We have to activate all spaces for collaboration and exchange, and I think science and academia provide such a space," says Mukherjee.
As open as possible
Being open means KIWi doesn't exclude China, which is fast becoming a leading scientific superpower. In the past, the EU had the upper hand in cooperation with the country, as it could leverage expertise and competences which Chinese institutions lacked 30 years ago. It's losing that edge now, but cooperation is more important than ever.
"We should accept China as it is, for the time being. China is an authoritarian system. This is nothing new," says Mukherjee. "[What is new is that] China is on the way to becoming a scientific power on a par with the US."
China is now the biggest higher education market in the world, and cooperation is in Europe's best interest. It has to be reciprocal, as the EU keeps on noting. "There is no climate change policy without China. There is no dealing with other issues in the Anthropocene without China," says Mukherjee.
"On the other hand, we have to be very clear and about the threats and dangers, because China, of course, is not just a partner but also a rival," he adds.
To help researchers deal with these issues, DAAD wants KIWi to expand its advice service to cover managing risk and security, as well as legal framework conditions. A foreseen new field 'Science Policy Dialogue and External Action' will enable discussions on German positions in the European and international dialogue on science diplomacy, research security and integrity.
A second new focus area will be matchmaking and networking, providing more practical support on initiating and implementing cooperation projects.
But there are no hard rules. DAAD gives out advice, but it's not dictating that universities and research organisations act on it. The European science system is based on individual and institutional responsibility. That's what differentiates it from authoritarian regimes, which impose strict frameworks for science. In Europe, upon receiving guidance, how to apply it – or not - is each institution's decision to make. "Therefore, whatever comes from the Commission, whatever comes from the federal government, whatever comes from us as the DAAD, because we are also an agency that provides advice to individuals and institutions, must be by necessity, vague," says Mukherjee.