MEPs plan further debate in September on new law pitting Internet companies against artists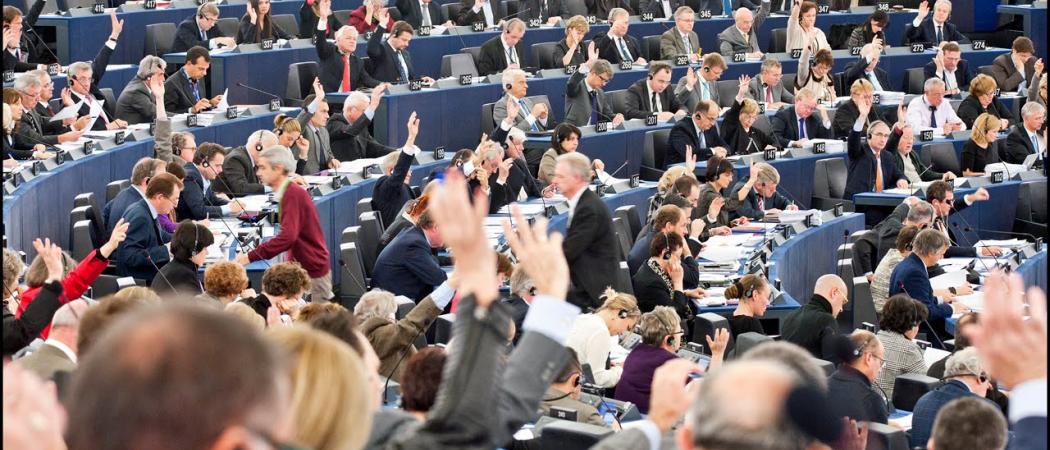 The European Parliament put the brakes on a controversial new copyright law, heeding a sudden flurry of lobbying by tech companies and ensuring that the legislation will be a dominant political issue later this year.
In an unusual procedure, the Parliament voted to reject "fast-tracking" the draft law, meaning that instead of going immediately to final action it gets sent back for further debate in September.  The vote was 318 to postpone action, against 278 to move ahead. There were 31 abstentions. 
The vote took on strong political overtones, with the dominant centre-right party on the rare losing side. While that group, the European People's Party, voted overwhelming in favour of the new law, it was swamped by opposition from all the smaller parties and a split within the second-biggest group, the centre-left Socialists & Democrats.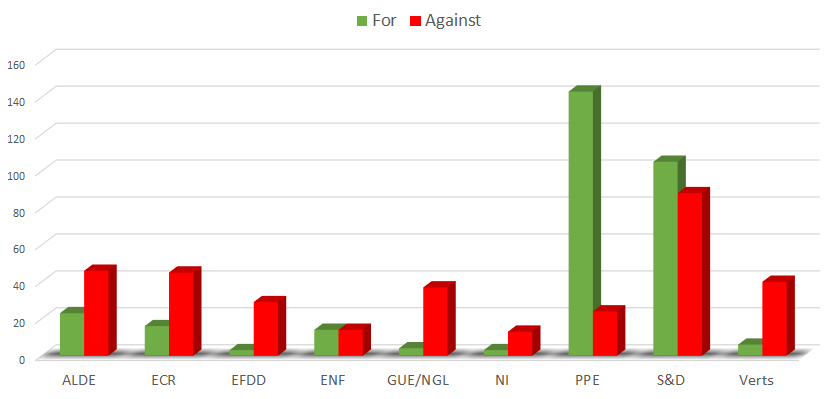 The vote, said UK Socialist MEP Catherine Stihler, would "allow for a broad fact-based debate in September."  Opposing the legislation, she had argued that it would impose a "strict 'monitoring obligation' on sites such as Facebook, Google, Twitter and YouTube to sift through uploads by users" to prevent copyright violations. In the process, she and others argued, it would hamper journalists and make many re-tweeted or re-posted GIFs, memes and other social media fixtures illegal.
Axel Voss, the rapporteur on the legislation, said he was disappointed with the result of the vote but is "ready to defend this compromise and convince our colleagues for the vote in September."  In a statement, he criticised "the massive scale of false arguments used in recent weeks against the compromise. Whether they have been intentional or just a result of the lack of information, they managed to create an atmosphere that the Internet is about to collapse. There can't be any more false statements like that."
Internet companies, publishers, artists and other groups have been jousting over the law for months. Its stated purpose is to update EU copyright law for the way technology has changed the nature of publishing, and it was backed by such celebrity artists as Paul McCartney as a much-needed correction to the current ease with which online content can be re-used without payment to artists or publishers. But Internet companies have claimed that the regulation will stifle innovations in artificial intelligence and data mining, hamper start-up companies, and put added legal burdens on them to prevent social media users and others from re-using content without permission.
Start-ups
Some start-ups in Europe are worried about article 13 of the legislation which refers to content filtering, and forces internet companies to cooperate with copyright holders of uploaded content. Start-up associations from across the EU sent a letter to MEPs and asked for a better compromise on the legislation, arguing that the law will hinder innovation and technological development. "We ask you to think about what you can do for entrepreneurs, innovators and citizens in Europe before you think about what you can do against US platforms," the letter reads.  Defenders of the legislation counter that the article will only affect big Internet platforms such as Google, Amazon and Facebook, not the European start-up ecosystem.
The proposal includes an exception for research institutions which rely on text and data mining for scientific purposes. But opponents say that independent researchers, journalists and companies would not be able to tap into the potential of this promising new research method.  They say that the exception should be applied to a broader pool of stakeholders who want to use data mining for experimenting with digital innovations and creating new companies.
For instance, machine learning technologies rely on text and data mining.  According to a report by Eleonora Rosati, associate professor in intellectual property law at the University of Southampton, the scope of the exception "should not be unduly narrow and such as to stifle innovation coming from different sectors, whether research organizations or businesses."
'A storm of propaganda'
Voss and his colleagues supporting the legislation said that the criticism was unfair and mostly orchestrated by lobbies of big Internet companies such as Google, Amazon, Facebook and Apple. In a joint press conference on Wednesday, MEP Jean-Marie Cavada said that Internet companies generated "a storm of propaganda."
"They are not reading the text. (They are) describing a catastrophic scenario and influencing the European legislator by fake news," said Voss.