This year's US midterm elections could have an unusually potent impact on federal science and international policy, with control of both chambers of Congress up for grabs.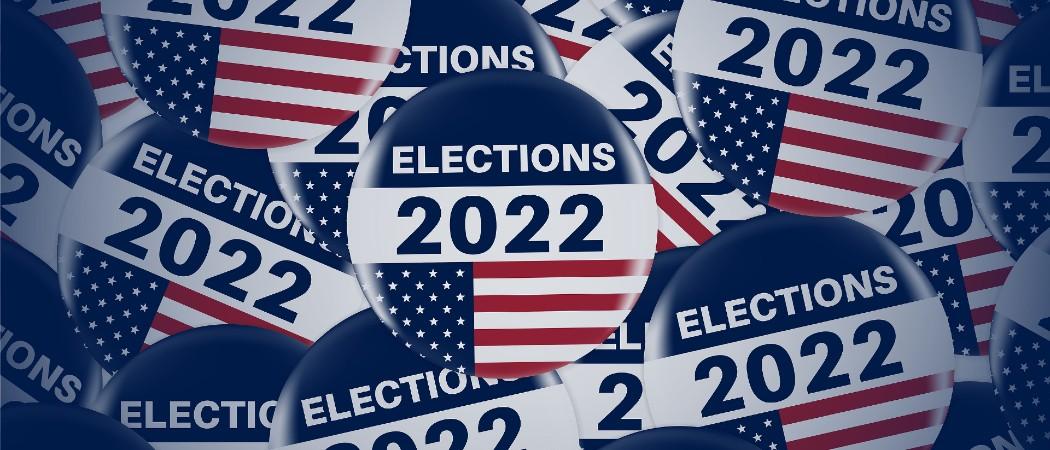 US voters are expected to go to the polls in record numbers on November 8, driven by concerns about inflation, the economy and abortion rights. Layered on top of that are low approval ratings for President Joe Biden and ongoing polarisation among voters and politicians stirred by former President Donald Trump's false claims that the 2020 election was stolen from him.
Amid that flurry of issues, the balance of power in the US House of Representatives and the Senate in Congress could be determined by which representatives win in just a handful of US states. And that could have major implications for research funding and international science policy.
Polling suggests that Republicans are more likely to gain control of the House than the Senate, although control of the latter would have the largest impact on science, as it has powers not granted to the House, such as approving Cabinet secretary appointments.
Democrats hold a narrow majority vote in both the House and Senate. They have for the most part backed projects advanced by the Biden Administration, including the US CHIPS and Science Act, of which about $170 billion is yet to be appropriated by Congress. These funds include R&D and industrial competitiveness programmes that would see significant increases for federal agencies including the National Science Foundation, National Institutes of Health and the Department of Energy, and also to promote collaboration with international researchers.
"The biggest issue is whether the bipartisan consensus that emerged over the summer of 2022 and culminated in passage of the CHIPS and Science Act of 2022 will persist, animated by a recognition that the US needs to bolster its competitive and innovative capacity," said Stephen Ezell, vice president of global innovation policy at the Information Technology and Innovation Foundation, a Washington, DC-based science and economic policy think tank.
Some $80 billion of the CHIPS funding has already been allocated on an emergency basis, partly in response to the economic and national security threat posed by China.
Ezell said the CHIPS act was passed on a bipartisan basis, so he thinks it is likely that Congress will allocate the majority of the funds for authorised programmes going forward, irrespective of the election results. That significant increase in US R&D funding also could increase opportunities for European researchers, he said.
Outcomes hard to foresee
Republican control would add to uncertainties about the non-appropriated portion of the CHIPS Act. However, a group of Republicans, especially in the Senate, "Really care about the science innovation budget, including particular features like the regional tech hubs," said Mark Muro, senior fellow and policy director at Brookings Metro, a Washington, DC-based research group.
"In any event, outcomes are hard to parse," he said, noting there were surprising gains for science in Biden policies over the summer, even amid deep uncertainty.
But if Republicans take control of both chambers or split control of Congress, they could stall future science funding - if they have enough of a majority. Republicans bristled against many of the science projects advanced by the Biden administration. The CHIPS and Science Act passed the US House with a 243 to 187 vote, and only 24 Republicans voting in favor of it. The bill passed the Senate in a 64 to 33 bipartisan vote.
"If Congress splits, it's unlikely major new Congressional legislation or significant changes to allocated budgets will occur," said Ezell. "If Republicans take both houses, they'll be more likely to scrutinise some of the specifically climate change-related programmes in the legislation."
Republican scrutiny of US international scientific collaborations will be more focused on China than elsewhere. "There is no reason to expect them to be skeptical of other international science-related collaborations," Ezell said.
That sentiment is borne out in votes for the CHIPS Act by politicians who want to see a build up of expertise in the US. House Rep. For example, Chris Jacobs, a Republican from New York, said in a statement when the bill was passed that it would make it possible for the US to, "Re-shore chip manufacturing and bolster domestic production," saying the US has an "overdependence on China."
Concern about the election outcome and its impact on science funding science and maintaing US strength in research prompted 30 business and national security leaders to write a letter to Congress on October 20, asking it to fully fund the NSF's 2023 budget of $11.89 billion, as authorised by the US CHIPS and Science Act. Among those signing the letter were the CEOs of IBM, Texas Instruments, AMD, Cleveland Clinic and Amazon Web Services.
"Having watched and learned, other countries are now investing heavily in their own innovation ecosystems, cultivating human talent, expanding their knowledge and skilled technical workforce, and constructing the advanced digital and physical infrastructure needed to facilitate discovery, economic growth, and defense capabilities," the letter says.
"In the midst of this rising global economic competition, the US now finds its global scientific and engineering leadership increasingly at risk, and the margin of our leadership continues to decline. We cannot afford to lose our leadership."