Alongside a big injection of cash for basic and applied research, the Chips and Science bill will put more than $50B into semiconductor manufacturing, mirroring EU action to bring chip production back onshore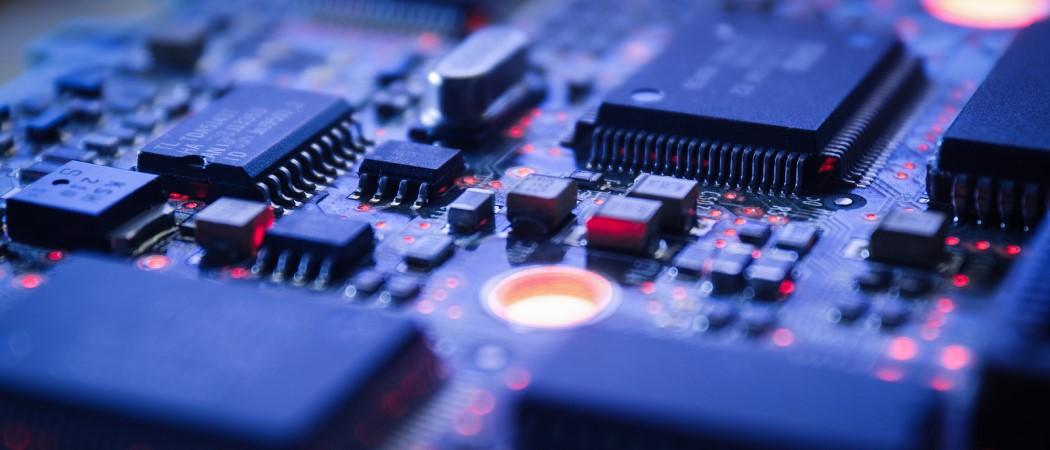 The US is expected to pass a sweeping research and innovation bill that doubles the budget of the National Science Foundation (NSF), pouring money into basic and applied research alike, in order to compete with China.
In a rare moment of bipartisan agreement, the Chips and Science bill passed the Senate yesterday, and is expected to clear a final hurdle in the House soon, before being signed into law by President Joe Biden.
Although slimmed down from earlier plans, the bill nevertheless represents a huge investment in US research and innovation. Agreement was made possible by fears of China's growing technological prowess in a number of critical fields, the ongoing global chip shortage, and the central role research played in responding to the pandemic.
"There was a wake up among a lot of folks as to the significance of science, with the quick discovery and manufacturing of vaccines," said Bart Gordon, former chairman of the House Committee on Science and Technology.
A compromise between House and Senate proposals, the bill authorises an extra $81 billion over the next five years for the NSF. The current annual budget is just shy of $9 billion, meaning that by 2027 the foundation will have more than doubled its budget.   
About three quarters of this new funding will flow to the NSF's core activities in funding basic science. A set proportion of this is to be devoted to those parts of the country that lag behind in research capacity, with the aim of fostering new innovation hubs.
"It is a big deal," said Rob Atkinson, president of the Information Technology and Innovation Foundation, a Washington DC-based think tank. "More principal investigators will get their grants awarded."
More controversially, $20 billion will flow to a newly created NSF Directorate for Technology, Innovation and Partnership, set up to translate research into social and commercial good. This is a break with the past for NSF, which has not previously played any role in applying the science it funds.
The directorate will focus on fields including artificial intelligence, quantum computing, advanced manufacturing, 6G communications, energy and materials science.
Atkinson said the "big question" hanging over the new directorate, is whether NSF will be able to assimilate it into the current system, which is centred "largely [on] giving scientists money to do what they want," without stifling the innovation-focused mission of the directorate.
The US has several similar bodies, including Advanced Research Projects Agencies (ARPAs) in defence, energy, biological sciences and intelligence, that already have the infrastructure and capabilities in place to deploy this money.
But the decision was made to channel the funding through a new directorate in NSF to avoid a backlash by scientists, said Atkinson. It was also deemed more palatable to Republicans, who baulk at explicit industrial policy, but are happier funding science.
In addition, the priorities of the bill, in areas like AI, quantum technology and advanced manufacturing, do not all fit neatly into the existing ARPA missions, Atkinson noted.
Education
The bill also contains a big boost for science, technology, engineering and mathematics education, particularly in rural areas. NSF funding for this purpose will triple to $3 billion a year by 2027.
As with the NSF's new technology transfer directorate, the focus will be on competing with China and training a workforce in strategic, security-critical areas like AI, cybersecurity and semiconductor fabrication.
Alongside the extra NSF funding, the Department of Commerce will get $10 billion to build 20 technology hubs across the country. "This will lead to more innovation in the US, not just the redistribution of it," said Atkinson.
The National Institute of Standards and Technology Authorization will also see its budget double, with $9 billion set aside over the next five years. That will be devoted to setting standards for industries of the future, including AI, cybersecurity and semiconductors, as well as boosting US manufacturing.
Semiconductor fabs
Another key focus of the bill is on bringing semiconductor manufacturing back to the US. Like the EU and China, the US is heavily dependent on Taiwan for certain leading-edge chips.
"In this bill is we're saying the odds of China invading Taiwan are quite high," said Atkinson. "And when [and] if that happens, we're going to be totally, totally screwed."
$39 billion of subsidies have been set aside to induce chip manufacturers to set up new fabs in the US, while another $11 billion will go to semiconductor R&D, with more money for workforce training.
The EU has committed to spend €43 billion through its Chips Act by the end of the decade to claw back chip manufacturing share from places like Taiwan and South Korea. Earlier this year, the US semiconductor manufacturer Intel announced an €80 billion investment in fabs and R&D centres across the EU.
This unnerved US lawmakers, who explicitly argued the US needs its own subsidies, to prevent the EU tempting chip manufacturers with a better deal. 
This transatlantic competition to attract chip fabs comes despite the EU and US agreeing in May this year to avoid a subsidy race.
The new US bill has faced opposition from left wing senator Bernie Sanders, partly on these grounds. Sanders has accused chip manufacturers of extorting a "$53 billion bribe" from the US government. 
However, supporters of the bill say the subsidies pale in comparison to what China is offering its own manufacturers and will not lead to a zero-sum competition between Washington and Brussels.
"It's not a matter of trying to get more in the US versus more in Europe," said Gordon. "We want more in both places."
Chinese semiconductor companies get eight to ten times the state subsidies received by their rivals, said Atkinson. "Taiwan gives subsidies, Korea gives subsidies. So let's just accept reality."
Slimmed down
Despite the sums involved, the bill was stripped of a number of items during its passage through Congress. A supply chain resilience initiative was cut out, as well as specific energy and environment policies. "It was too broad," Atkinson said.
The bill also fails to address what many critics see as overly restrictive and cumbersome immigration processes for highly qualified migrants. Labour shortages in the US have meant that planned new chip plants are running behind schedule. 
"Certainly I would like to have seen that. And I hope [it] will be addressed at some point," said Gordon. "But I think at some point, you know, we need to take a win, and not [regret] what didn't happen, but be happy about what did."
There are also worries that lawmakers could cut into the budget in years to come. "It is […] vital to ensure that the programmes that are strengthened and created by the final bill are not just aspirations," a coalition of science organisations warned at the end of June.
Separately, there were signs of a breakthrough in Washington yesterday on a stalled, sprawling bill that would cover everything from lowering drug prices to energy security.
Senator Joe Manchin, who has blocked some of the Biden administration's legislative agenda, said he was open to supporting the bill, previously known as Build Back Better, which would include more than a third of a trillion dollars for renewable energy investment and climate change initiatives.