Caveats are added to the amendment to the Public Sector Information Directive, to protect "confidentiality" and "legitimate commercial interests." That may placate universities, research funding agencies and private investors that joined forces to object to the plan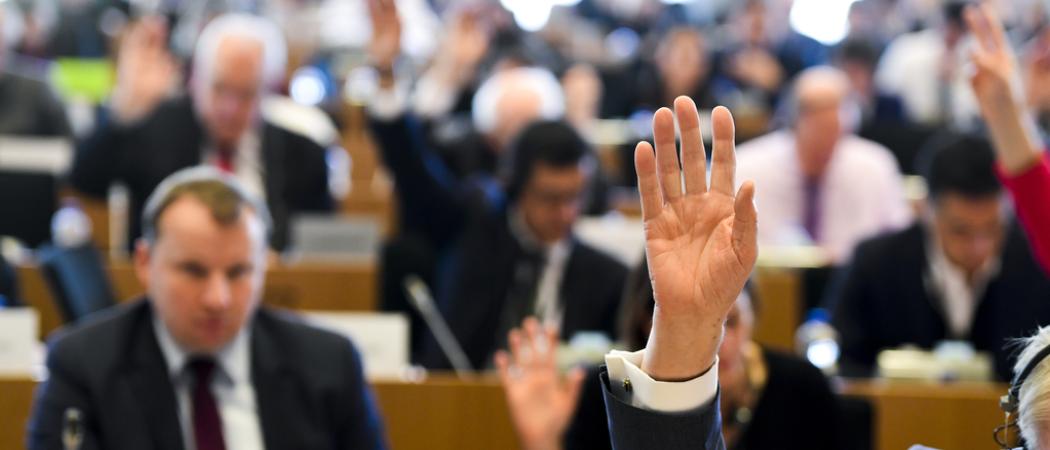 MEPs on the European Parliament's research committee (ITRE) have accepted a draft legal text saying researchers in receipt of public funding should publish their data for anyone to re-use. 
In principle, the rules would apply to all research projects funded by governments in the member states or by the EU itself. That includes future grantees under the Horizon Europe programme, which is due to launch in 2021 as the successor to Horizon 2020.
But in practice, many researchers would still have some means of escape via the draft law's vague wording and the allowances it makes for criteria such as "confidentiality" and "legitimate commercial interests."
The committee was voting on a commission proposal to extend the reach of the public sector information directive to research data. The commission text requires member states to "support the availability of research data," but leaves it to them to decide how to go about this.  
However, on Monday ITRE accepted an amendment to the proposal that goes further, saying that "all publicly-funded research data should be made open by default."  
Wiggle room 
Nevertheless, the final text agreed on by the committee still leaves some wiggle room for researchers. In legalese, "should" does not necessarily mean "must," and the ITRE amendment also retains the commission's equally vague talk of member states adopting policies "aiming at making publicly funded research data openly available."  
Moreover, ITRE added some major caveats that were not present in earlier drafts of the amendment. After saying that all research data "should be made open by default," the new version also says, "In this context, concerns relating to IPR (intellectual property rights), personal data protection and confidentiality, security, and legitimate commercial interests, should be taken into account in accordance with the principle 'as open as possible, as closed as necessary.'" 
Caveats may placate opponents 
Those caveats may placate those in industry and academia who lobbied against a blanket requirement to open up research data when the project is publicly funded. Companies participating in public-private research partnerships do not want to lose control of potentially valuable data generated by projects they invest in, while researchers are worried about losing private sector funding.
ITRE's decision is not final. The EU Council is due to vote on its version of the proposal on 4 December. Assuming that the wider European Parliament — the plenary — accepts ITRE's draft of the legislation, the matter will then go to negotiations between the council, the parliament, and the commission. 
High value data sets 
The commission's proposal is an update to the public sector information (PSI) directive. At the commission's behest, ITRE agreed to rename it "Open data and the re-use of public sector information." 
The addition of open data to the title reflects a new requirement to publish data. As it stands, the existing directive merely requires that what is published is freely re-usable by anyone. 
Besides the rules for researchers, governments would be obliged to publish anything classified as a "high-value dataset." But the commission's original proposal, published in April, did not define these datasets concretely and said it would adopt a list of categories later.  
ITRE decided to propose six such categories to be enshrined in law: geospatial data, earth observation and environment data, meteorological data, statistics (such as economic and demographic indicators), company and business registers, and transport data.