Unusual coalition claims extending the scope of the Public Sector Information Directive would derail public-private research projects and destroy the EU's collaboration ecosystem. But the commission says that is 'misreading' the plan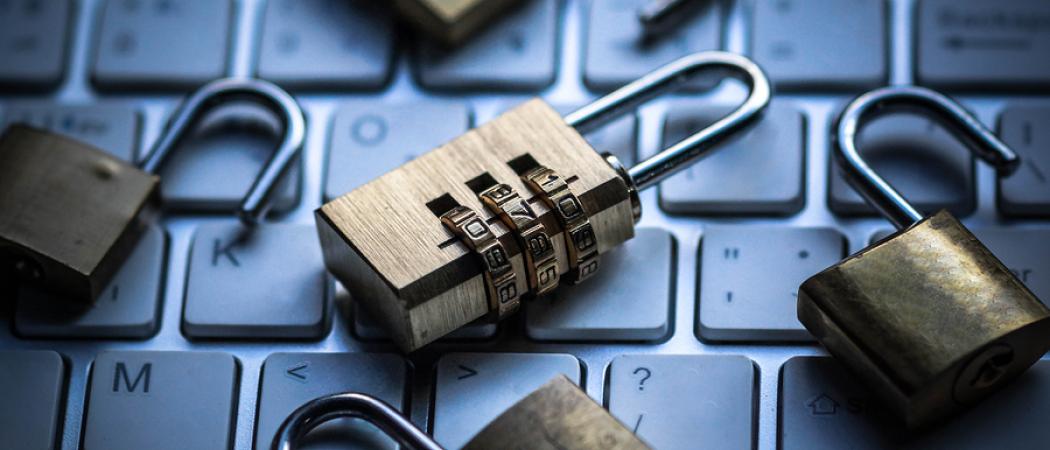 Academics and industry have teamed up to oppose a move to broaden the range of research data that must be made publicly available, ahead of a key vote in the European Parliament on 3 December.
MEPs are due to vote on amendments to an update to the Public Sector Information (PSI) Directive that would force scientists whose work is publicly-funded to open up their research data to the public, even when projects also receive private sector investment.
The vote relates to a proposal made by the European Commission in April, to require member states to adopt policies "aiming" to open up such data.
But MEPs have put down amendments that say publication should be mandatory, raising concerns about intellectual property rights and whether competitors would get access to commercially important information.
The amendment could mean for example that a group of biopharma companies working with universities under a Horizon 2020 grant to develop new screening methods for drug targets would have to make the findings publicly available.
The commission's text, on the other hand, would give member states more leeway, and would in practice largely just affect national grants, since national governments do not decide the terms of Horizon grants.
Though the commission proposed its revisions more than six months ago, the debate is flaring up now because parliament's industry, research, and energy committee ITRE, is due to vote on the tougher amendments on Monday.
Some MEPs on ITRE want the legislation to include a new phrase - that "all partially or fully publicly- funded research data should be made open without any restrictions" – to the main body of the legislation.
Lobbyists "misreading" proposal
Critics say that requiring publicly funded scientists taking part in academic/industry collaborations to make their results freely available could undermine private sector willingness to participate in research partnerships, of which Horizon 2020 programme funds many.
The Commission counters that they are sounding a false alarm and are "misreading" the draft legislation.
The critics comprise an unusual alliance of public and private lobby groups, with the industry bodies Business Europe and Digital Europe representing business; the European Association of Research and Technology Organisations (EARTO), representing technology commercialisation bodies; the European University Association representing academics; and Science Europe, the voice in Brussels for national R&D funding agencies.
The sum of their case is that companies do not want to lose control over data that could help them compete, while researchers are worried about losing industry support for their work.
In a joint statement they urge policymakers to give them the right to opt-out of sharing data – something that even the commission's milder proposal does not allow.
"The scope of the directive needs to be limited to the data that has already voluntarily been published by researchers," said Sophie Viscido, policy officer at EARTO. Tougher rules might discourage companies from making in-kind contributions to publicly-funded research.
"If we fail to understand in Europe that research data has a competitive value, this could mean the end of the European cooperative research ecosystems as we know them today," Viscido said.
Industry associations argue that where research is jointly co-financed by industry and the state, companies have a legitimate interest in at least some of the data that comes out of it.
"We are asking for a balanced approach," said Julien Chasserieau, policy officer at Digital Europe. "We completely agree that when taxpayers' money is involved, it's understandable that there should be open access as much as possible. But, he said, "Legitimate interests should be taken into account."
All sides in this debate, including the commission and the signatories of the joint statement, incant the platitude, "As open as possible, as closed as necessary." What that means in practice depends on what one considers possible and necessary, but the industry/academic alliance is calling for this malleable expression to be included in the legally-binding parts of the legislation itself, instead of just in the non-binding preamble to the legislation. 
Extension of existing law
The Commission's proposal is an update to an existing directive on public sector information, which requires public bodies in member states to make information they gather and process in the course of performing their statutory duties free to reuse, with no licensing restrictions or obscure file formats. However, there is no obligation to actually release anything, the rules only apply to information that has already been published.
That directive has meant, for example, that car manufacturers could study public traffic data to design more efficient cars, and environmentalists analyse public pollution statistics to monitor the effectiveness of clean air policies.
The update would extend the rules to published data from taxpayer-funded research, regardless of whether the grants come from national governments or the EU.
But it would also require member states to design measures to make sure more of that data gets published in the first place.
In practice, that second change would largely affect national research grants, because rules for EU grants are generally decided in Brussels.
But the draft amendments laid down by MEPs would require all publicly-funded research data to be put into the public domain, meaning it would encompass data from Horizon 2020 projects as well.
No right to opt-out, says commission
A commission official told Science|Business that the concerns voiced by academics and industry, "Are based on a misreading of the commission's proposal." All the "filters" currently in place for "open access" rules on publicly-funded research papers, including "legitimate commercial interests, intellectual property rights, or security concerns" will also apply to research data. 
Under the commission's open access policy, all projects in receipt of Horizon 2020 funding must publish any peer reviewed research papers – if they publish at all - in openly accessible journals that are free of charge.
The proposed revision to the PSI directive is also of a piece with the commission's support for Plan S, a voluntary agreement among national funding organisations to require that the results of all taxpayer-funded research is published in open-access journals.
The commission's move is part of its "Towards a common European data space" package, which aims to make more data available for re-use in applications such as artificial intelligence. The package, published on 25 April, also included a new recommendation on access to and preservation of scientific information, as well as guidelines on sharing private sector data between companies.
The commission's statement also dismissed the possibility of an absolute right to opt-out. "Independently of the provisions of the PSI legislation, open access funder mandates cannot be voluntary, as the joint statement seems to suggest, and should rather have a compulsory character to be efficient."
Protect trade secrets, but make the rest public
Sirpa Pietikäinen, a Finnish centre-right member of the European Parliament, thinks any exemptions should be narrow and clearly-defined. "If you can protect the trade secrets, then the rest should be public," Pietikäinen told Science|Business. "I think that the main principle should be that because it's publicly funded then it's public research; it should be public, full stop," she said, before adding that in "strictly limited areas when it comes to business secrets," data need not be published, "at least for a certain period of time, five or ten years."
Pietikäinen's comments, as well as those made privately by others in the parliament, indicate that there may yet be some willingness among ITRE members to compromise. Similarly, while the opposing lobbyists say they want the right to opt-out, one does not normally open negotiations at one's bottom line. It is also worth remembering that their statement comes now, as ITRE is about to vote on much tougher amendments, and was nowhere to be seen at the time of the commission's original proposal in April.