Pharmaceutical strategy aims to boost EU drug discovery and prevent medicines shortages. Some MEPs want to go further and force companies to invest more of their profits in R&D and agree to flexible IP rules. Others say that is 'tone deaf'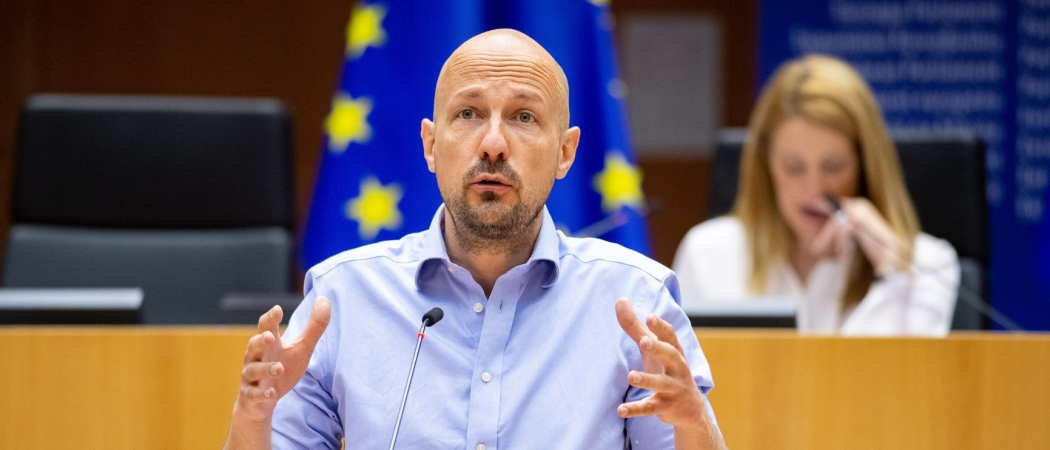 The European Parliament rapporteur on the new EU pharmaceutical strategy is pushing for companies to be forced to invest more of their profits in R&D, but MEPs in the industry and research committee (ITRE) strongly rebuffed some of his proposals in a heated debate on Wednesday evening.
"We have to look at the profits that these big companies are making and are not reinvesting in research and development, but are paying shareholder dividends, or buying stocks and shares, so that their value goes up in the stock exchange," said Belgian MEP Marc Botenga, who is leading a report by the ITRE committee on the pharmaceutical strategy for Europe.
The pharmaceutical strategy presented back in November aims to boost drug discovery, development and manufacturing inside the bloc, including new antibiotics and treatments for rare diseases. The plan is also meant to end shortages of medical supplies, as seen in the first few weeks of the COVID-19 crisis when the EU scrambled to purchase drugs and equipment from abroad.
MEPs want to see pharmaceutical companies invest more in discovery and development of drugs for small patient populations, which are of limited commercial appeal. Proponents of this, claim the industry is producing fewer novel drugs than it did in the 1950s. "We give a lot of money to research and development, but too few medicines being produced and they often don't respond to the urgent needs of society and public health," said Botenga.
"We have had a liberal approach in the sector for many years and it's obviously very important now to look at that model again and optimise it, so that we can get to grips with research and make it more effective," said Dominique Riquet of the Renew group.
Conservative MEPs fired back at Botenga's report calling it a "surprising disappointment" and "politically tone deaf". Danish MEP Pernille Weiss said the report places too much blame on the pharma industry and does not address the underlying problems facing EU drugs and health.  The EU should remain "the most attractive place for the international pharma industry" in order to have access to "the best and the most innovative medicine and vaccines needed for the future," said Weiss.
"It's interesting to say that in this house we are defending the Soviet model," said conservative MEP François-Xavier Bellamy.
Others took a more moderate stand. Green MEP Jutta Paulus, a former pharmacist in Germany, said the EU should not deal with medicines shortages by giving out R&D money to the industry with no strings attached. Instead, the EU should "get all the stakeholders from patient organisations to healthcare personnel, to wholesalers at the same table and develop a systemic approach of how we can guarantee accessibility, affordability, and safety of medicines."
The EU is set to spend nearly €2 billion over the next two years under Horizon Europe's health cluster. The calls are expected to cover disease prevention and tackling major diseases, innovating healthcare systems, developing digital health tools, and fostering a competitive European health industry. Horizon Europe will also finance public private partnerships in healthcare and innovative medicines.
Flexible patents
Some MEPs said pharmaceutical companies need to be more transparent with their research data and more flexible when it comes to intellectual property. Paulus said companies should be rewarded for their investments in R&D, but also noted that in the past few decades "the lion's share of industry research has gone to highly profitable medicines only" and called for more investments into drugs that may prove less profitable but would have a broader societal value.
IP rights could still be limited in time because health is a public good, but the EU should avoid stripping industry from its intellectual property rights, because that could prompt them to move their R&D outside Europe.  
"Without patents, there's no motivation to do this research and invest in it," said German MEP Angelika Niebler.  
The European Federation of Pharmaceutical Industries and Associations has previously warned that the new strategy could weaken R&D incentives and divert investments in life sciences outside the EU.
Botenga denied claims that his proposal would abolish IP rights in health research but said the EU should be able to lift patents in case of public emergencies.
Earlier this month, US president Joe Biden shocked the pharmaceutical industry calling for a lift on patents for COVID-19 vaccines. The EU refrained from backing Biden's call, but is putting a proposal to the World Trade Organisation to make it easier to trigger existing agreements that allow IP rights to be waived in the event of national emergencies.
MEPs have not reached a conclusion yet, but they have until next week to submit amendments to Botenga's report.  "We need a strong pharmaceutical strategy, but it needs to foster public health; Research priorities need to be defined by the needs of public health and not by the profit motive," Botenga said.