The focus will be on post COVID-19 recovery, with leaked draft work programme indicating that in 2021 researchers can expect six calls for proposals on topics ranging from mental health to improving healthcare systems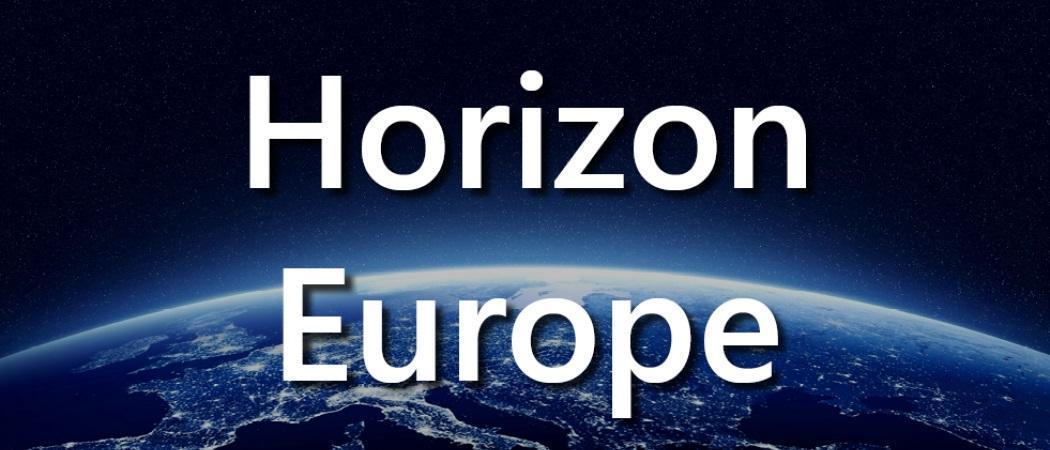 European Commission will set aside €948 million for health research across six topics, with proposals due 21 September, according to a leaked January draft work programme.
Read The Horizon Papers
Science|Business is publishing here all the draft Horizon Europe work programmes available to us. You can read them here. Or, if you have additional ones, you can send them to [email protected] (anonymously, if you wish.)
The focus of the calls in the first years of the EU's new research programme, Horizon Europe, will be recovery from the COVID-19 pandemic, to lay the foundations for a more sustainable and resilient EU that is prepared for future health emergencies.
The first calls for all six topics, foreseen to open on 22 April 2021, will cover disease prevention, environment and health, tackling major diseases, innovating healthcare systems, developing digital health tools, and nurturing a competitive European health industry.
The Commission also hopes to foster synergies between the health research in Horizon Europe and EU programmes that aim to encourage the uptake of research results, such as EU4Health, Digital Europe, and structural funds.
In 2022, the Commission will set aside €914.3 million for health research, according to the leaked document. The money will be spread across nine calls, with many complementing the projects to be selected for funding this year, and two public-private partnerships.
Most 2022 calls are planned to open on 6 October 2021. Some will be two stage, meaning applicants will be asked to submit short applications by 1 February 2022, and if successful, will be asked to draft a full proposal by 6 September 2022. There will also be single stage calls for which applications should be submitted by 21 April 2022.
The January draft seen by Science|Business is not final and the various details, including the call topics, budgets and deadlines are subject to change. The final version will be published by the Commission in April, together with the rest of the Horizon Europe work programmes.
Staying healthy
The goal of this pillar is to better understand how people become ill and how to prevent this. In 2021, the topic will call for better understanding of obesity, ageing, mental health, personalised prevention, and digital health literacy. Next year, the Commission foresees calls on improving the availability and use of artificial intelligence (AI) tools to predict the risk of chronic diseases.
The budget for this year is €69 million. A €60 million call will ask for proposals exploring the molecular and neurobiological underpinnings of mental health and illness. Another three will each fund one €3 million project supporting digital empowerment and health literacy, creating a roadmap for personalised prevention, and mobilising national contact points in the health cluster.
Next year, there will three times more funding for the topic, €220 million. A two-stage call worth €170 million will ask for proposals to boost mental health, develop AI tools for predicting the risk of chronic non-communicable diseases and their progression, and obesity prevention.
An additional €50 million one stage call, with a deadline of 21 April 2022, will fund projects developing personalised blueprints of chronic inflammation in the transition from health to disease. The Commission hopes to fund seven projects worth around €7 million each under this call.
Environment and health
Here, the Commission is hoping to fill the gaps in the understanding of environmental impacts on health, exploring the effects of pollution, chemicals, climate and other factors.
This year, a €130 million call will fund projects looking at how the exposure to electromagnetic fields affects health; the relationship between health and indoor air quality; and the impact of climate change on health, including the costs and benefits of climate action and inaction. There is another €200 million allocated for public-private partnerships on the Assessment of Risks from Chemicals.
In 2022, a single stage call closing on 21 April will inject €20 million in five projects developing new methods for assessing the health-related costs of environmental stressors.
Tackling diseases
This topic has the biggest budget of all six for the next two years and will fund calls in cancer, antimicrobial resistance and low vaccination rates.
The Commission is planning to allocate €262.5 million this year, funding projects under seven titles, including improving care for cancer patients, enhancing poverty-related disease research in sub-Saharan Africa, validating AI treatment and care tools, and understanding individual host response to viruses.
Next year, the foreseen funding is €227 million. A €160 million two-stage call will back pre-clinical development of next generation immunotherapies,  the development of novel vaccines, and new therapies for rare diseases. A €37 million single-stage call will invest in pandemic preparedness projects and reducing the risks of non-communicable diseases in young people. There is also an estimated €30 million to be invested in the European Research Area for Health Research public-private partnership.
Innovative healthcare
The goal of the three upcoming calls under this topic is to modernise healthcare systems, improve their quality, develop new tools and methods for making better informed healthcare decisions and support procurement.
The overall budget for 2021 is €70 million, and it will fund projects aiming to enhance the quality of care and patient safety, develop decision-support tools for healthcare and policymaking, and creating a procurement network.
Next year, there will be another €70 million single stage call for innovation procurement and its economic foresight. A further €100 million will go towards the public-private partnership for Transforming Health and Care Systems.
Digital tools
To speed up the development of digital health tools, in 2021, the Commission is hoping to launch a €115 million call for projects developing smart medical devices and their surgical implantation, for use in resource-constrained settings; therapies to treat highly prevalent diseases with unmet needs; and tools for the use and re-use of health data.
Next year, the budget for two single stage calls due 21 April will be €155 million. Of this, €95 million will go towards optimising the effectiveness of prescription drugs using biomarkers and exploring new methods for effective use of data. There is also €60 million for 19 projects looking into computational models for new patient stratification strategies.
Competitive health industry
The Commission is planning to invest €44 million this year in making the European health industry more competitive and innovative. This will fund projects addressing environmental pollution caused by pharmaceuticals, exploring development procurement and management of new antimicrobials, and promoting health labels.
In 2022, there will be a single stage €69 million call for projects in enhancing digital health tool cybersecurity, scaling-up computation and data anonymisation, and exploring new payment models for health innovation.