As row over control of strategic research rages on, science and business figures warn shutting out EU neighbours will hurt everyone. 'We all need to take a step back here,' one said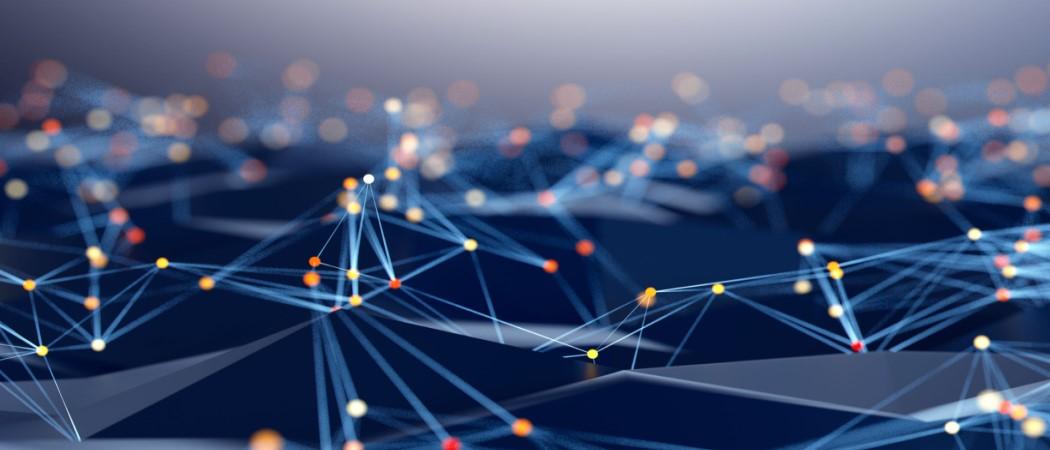 Researchers and business executives have stepped up their appeal to the EU this week to remove the threat of a ban on the UK, Israel and Switzerland from multi-billion euro EU quantum and space projects.
The three countries face exclusion from key projects that have previously been open to association countries that have negotiated rights of access to EU research programmes.
With the bans reportedly on the agenda for discussion by commissioners this Wednesday, as part of their weekly meeting in Brussels, researchers warned any limits on participation would pull vital expertise out of Europe's growing space and quantum sectors – where Israeli, UK and Swiss researchers and component makers are embedded, and on who so much of the EU's capability depends.
"These countries all have a very vibrant quantum ecosystem with a few world-leading initiatives," said Paolo Bianco, global research and technology cooperation manager at Airbus, the European aerospace company.
"I think the exclusions are a bad idea for everyone," said Trevor Cross, vice president for innovation, space and quantum at UK sensor specialist Teledyne e2v.
Scientists said continued access to the EU's 10-year quantum research flagship is so important that any partial exclusion would see the EU as a whole drop out of the top tier of quantum research. The flagship, which launched in 2018, has so far distributed €150 million, with over €1 billion still to spend over the next seven years.
"We are worried about the process in the EU," said Tal David, head of the Israel National Quantum Initiative. Israel's recently-launched national quantum plan is "an opportunity which should be a drive for increased collaboration," he said. "The Israeli quantum community is growing rapidly and compared to what we see in Europe, we feel we can contribute significantly."
"I would like to stress how strategically important the collaboration with the EU is to us," said Nadav Katz, a quantum physicist who runs the Quantum Coherence Lab at the Hebrew University of Jerusalem.
Katz said Israel's €300 million quantum push means the country can contribute to EU projects, "in very concrete ways. I believe that all issues can be addressed and solved, similarly to previous programmes," he said.
The debate being had by EU officials and members states is about whether the EU should go it alone on technologies seen as crucial for future national security.
Officials in Brussels have spoken repeatedly about their desire to increase the bloc's self-reliance in key areas. The solution they see is greater independence, something French internal market commissioner Thierry Breton, in particular, has become more active in pushing for, by encouraging domestic technology prowess, including in batteries and cloud computing.
These ideas have had some pushback, most notably from Germany, which has backed full participation for the EU's neighbours in quantum and space projects. German MEP Niklas Nienass, spokesman on space for the Parliament's green group, said the proposed curbs go too far. "To exclude these countries right across quantum and space projects would be insane," he told Science|Business last month.
EU plans are in flux. According to an evolving work programme draft, Switzerland has been written back into the EU's plans for quantum research, having been initially excluded. The country is not granted access to space research projects, according to the latest draft plan. Here the only non-EU countries pencilled in for collaboration with member states are Iceland and Norway.
Israel and the UK meanwhile are still facing exclusion from both quantum and space research, including computing, simulation, communications, satellite communication and transport systems, and space launchers.
More barriers for UK
For the UK, the curbs "raise the possibility of another barrier after Brexit," said Anke Lohmann, a German quantum and photonics consultant based in London.
The EU has already decided that, as a third country the UK can no longer be involved in some of the most sensitive projects, like the encrypted part of the Galileo global positioning system.
Lohmann, director of Anchored In Ltd, which works on several big quantum projects, said UK expertise in the field is valued across the EU. "Researchers in Europe were quite happy to have the UK involved in their projects," she said.
"Some of the UK companies in question are bringing products to the table that you can't get anywhere else," Lohmann said. "This is a two-way street; this is also about transferring expertise into the EU."
She said a lot of quantum research has not yet emerged from the lab and into the real world. "There's so much still to do. So what is happening now is counterintuitive, and it will drive other negative forces."
Researchers fear the research crackdown could expand, with officials also discussing a ban on access to certain Horizon Europe projects for subsidiaries based in member states with a parent company headquartered in a non-EU state.
The threat of limits on participation in EU projects has been growing for some time. Last year, the EU's director general for research, Jean-Eric Paquet, said the EU would be more selective about research partners for Horizon Europe, which runs until 2027. "The DNA of [the Horizon programme] does not change. Cooperation in science is a no-brainer for us. At the same time, the world is deeply changing and we need to revisit the way this is done in practice," he said.
The EU will become more "specific, nuanced" on how "we open our programmes to the world," Paquet said.
Following these remarks, EU research ministers agreed to more aggressively police foreign participation in the science programme, adding a new provision analysts say was aimed primarily at preventing China and the US from getting access to sensitive European research.
Toughened legislation allows Brussels to limit or block a far wider array of entities from participating in Horizon Europe, as Europe tries to prevent rivals from gaining an edge in industries projected to power the economies of the future. The EU promised to exercise this power for "duly justified and exceptional reasons."
The European Commission did not respond to a request for comment.
'Take a step back'
UK sensor specialist Teledyne e2v makes cameras for spacecraft built by the European Space Agency, and has become a significant player over the years in the EU's growing space activities, Cross said.
"We've taken pictures of every planet in the solar system. The ice caps on Mars – that was us. These image sensors have to be the very best in the world. You can't nickel and dime on them. And in the end, who benefits? It's scientists all around the EU that use the data sent back from space," said Cross. 
His company has built up a team in the UK that draws talent from around Europe. "I'm not so much worried now about being outside the EU, but if we become isolated from research groups, that's a big issue," he said. "I think my advice is for everyone to take a step back, and really think about the impact on the scientific community here. Forget the UK; you'll damage the EU's own prospects. The competition is between two global blocs, west and east. I don't think the UK's decision to leave the EU changes that truth."
"Look at the quality of science coming out of China. There's going to be more and more firsts coming from there, so we need to raise our game," Cross said.
Already, the talk of a ban is negatively affecting UK companies. "When you've got a momentum going, any hiatus is damaging," said Daniel Twitchen, chief technologist at Element Six, a maker of synthetic diamonds, and part of the De Beers Group. "If you're not there in those conversations, then you might just not be clued in. That's the real risk."
Synthetic diamonds are in growing demand across Europe. "We've supplied more than 1,000 novel diamond samples to over 40 EU universities and companies over the past 10 years. This has led to numerous EU companies developing diamond quantum technologies as well as hundreds of PhDs benefiting the EU significantly," Twitchen said.
Receding threat
In Switzerland, meanwhile, the threat of exclusion from EU quantum projects is receding, but have not completely disappeared.
A ban "would weaken our connections to universities and research and technology organisations in Europe that were always close partners for developing technology," said Florian Fröwis, R&D collaboration manager at ID Quantique, a quantum hardware specialist.
"Many of them have benefitted from an industrial partner in quantum communication and sensing, to guide their research, while we could follow and stay in touch with the brightest minds in Europe in the field," Fröwis said.
Mathieu Munsch started Swiss quantum firm Qnami in 2017 with three other founders – together they are Swiss, Brazilian, French and German-Russian. "From day one, we were international," he said.
The company, which is involved in the EU's quantum flagship, develops sensing and microscopy technology. "This is not a national sector at all. Most of our customers are ultimately in Asia and the US," Munsch said.
The EU proposal to ban the big non-EU players risks serious harm to a field still in its infancy. "If you see a problem in one area, the solution is not to blow everything up," said Munsch. 
A senior executive of a large European company, who agreed to speak anonymously, called the threat of a ban "disturbing and alarming", saying, "Where will this argument stop? It'll swallow up other research fields. There's no rhyme or reason to it. If there's one example in recent memory of the importance of goodwill with your neighbours, it's the [COVID-19] vaccine. If every major economic region adopted the same defensive stance as the EU, I can't see how that would lead to any open trade." 
Isolated hubs
In Brussels, the argument goes that quantum applications are huge economic and military opportunities but also significant threats, not least to critical EU assets like the Galileo and Copernicus satellite systems, which may one day have to stand up to quantum-based attacks.
"The European Commission is adamant that it needs to protect the [intellectual property] generated from taxpayer's money, as well as ensuring confidentiality, EU-eyes-only, of its development of critical and strategic infrastructures, including Galileo GNSS, quantum communication infrastructure, [and] quantum computing facilities," said Bianco.
But he said, it shouldn't be a binary choice of in or out for these non-EU countries. Bianco recommends moving the discussion to collaboration based on technology readiness levels – a scale determining how close an application is to the market – and "to agree a target as the subject of the negotiation."
Business executives also argue that the threatened EU exclusions run counter to moves across decades to build a globalised economy.
A shift to protectionism by the EU would inevitably prompt affected countries to erect their own barriers on member states. "If the freeze-out persists, the UK, Switzerland and Israel would look to do something together," an official from one of the affected countries, said.
Georges Kotrotsios, vice president of marketing and business development at CSEM, the Swiss Centre for Electronics and Micro-technology, said, "I believe in an open world but Europe has some points. It's not black and white.
"The trend today to create isolation hubs is dramatic. If the other big powers like China and the US go in this direction, the first reaction of Europe is to respond the same way."
In the US, the discussion is about export controls for quantum technology, for fear it may be helpful to other countries' military or commercial companies. There are similar noises in China about stopping its quantum knowhow going overseas.
For Kotrotsios, "it would be a shame to incorporate this kind of thinking in Europe". What is more important for the EU is "to exploit the intelligence powerhouses on its borders."