As debate rages over European control of sensitive technologies, Germany's parliamentary state secretary Thomas Rachel says three EU neighbours are 'important partners'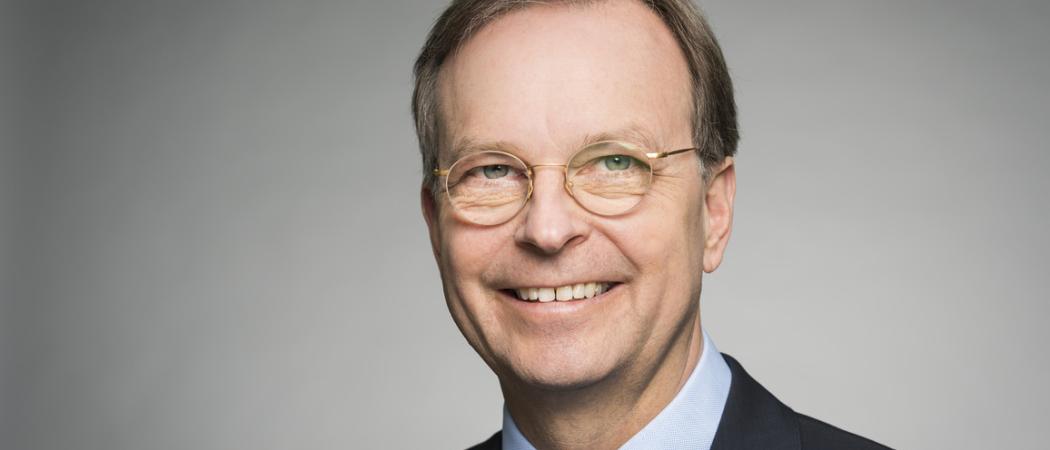 Germany backs the "full participation" of the UK, Switzerland and Israel in multi-billion euro EU quantum and space projects, according to the country's parliamentary state secretary to the federal minister of education and research, Thomas Rachel.
The three non-EU science powerhouses face exclusion from key projects that have previously been open to association countries, which have negotiated access to the bloc's research programmes.
"The German Federal Ministry of Education and Research supports full participation by Switzerland, Israel and the UK in Horizon Europe as associated countries," Rachel, a Christian Democratic Union member of the Bundestag since 1994, and parliament secretary supporting Germany's science minister since 2005, told Science|Business.
"In the field of quantum technology in particular, these countries have traditionally been important partners and should continue in this role in future," Rachel said. The German MP is also a member of the Senate of the Fraunhofer Society and a member of the board of governors of the German-Israeli Foundation for Scientific Research and Development.
His comments, the most high profile intervention on this contentious issue so far, jeopardise the European Commission's proposal to shut the its closest research partners out of sensitive technology projects financed under the Horizon Europe science scheme. The German statement will be cheered loudly by officials from EU neighbours who are fighting to ensure their researchers do not lose out.
With talks heading for a showdown on Thursday, when the issue is expected to be thrashed out by EU officials and member states in a meeting, the debate goes on over whether the EU should go it alone on key emerging technologies and block the three non-EU neighbours.
EU capitals have so far remained largely silent on the issue but EU officials emphasise the danger of foreign controls over quantum in particular, seen as a key foundational technology of the future. These officials hold that space and quantum research is a matter of national security, not just economic development.
Diplomats attached to more than one EU capital have also privately suggested there are additional concerns about giving third-countries access to sensitive research information.
Plan in flux
According to an evolving work programme draft circulating last week, Switzerland has been written back into the EU's plans for quantum research, having been initially excluded a week earlier. The country is not granted access to space research projects, according to the latest draft plan. Here the only non-EU countries pencilled in for collaboration with member states are Iceland and Norway.
Israel and the UK meanwhile are still facing exclusion from both quantum and space topics, including computing, simulation, communications, satellite communication and transportation systems, and space launchers.
Last week, German MEP Niklas Nienass, spokesman on space for the Parliament's green group, said that the proposed curbs go too far. "To exclude these countries right across quantum and space projects would be insane," he told Science|Business. Quantum scientists across Europe have also come out strongly against the proposed ban for non-EU scientists.
According to Nienass, the driving force behind the proposed ban is the EU internal market commissioner, Thierry Breton, former CEO of French tech firm Atos.
Nieneass said Germany supports boosting independent European capacities in many high end fields, like cloud computing and batteries, but he predicted that a proposal to go it alone on space would not gain German support.
"There's tension building between France and Germany, which both have national space programmes that could go in quite different directions. The French are a little bit more protective of their industry; the Germans are a little bit more interested in collaborative research," Nienass said.
Strategic autonomy debate
If some member state officials were taken aback by the strict proposals from Brussels, others said that the political mood had been threatening a move like this for some time. Even before the pandemic added new elements of uncertainty and massive spending deficits, the main political message heard for several years is that the EU has to fend more for itself.
In particular, since Donald Trump entered office with his hostility for the EU, leaders like French President Emmanuel Macron have been pushing for what he has called European "strategic autonomy," the ability to defend Europe and act militarily in its neighbourhood without so much reliance on others.
To this end, quantum applications are viewed in Brussels as huge economic and military opportunities but also as significant threats, not least to critical EU assets like the Galileo and Copernicus satellite systems which may one day have to stand up to quantum-based attacks.