European partners don't understand what support is available from the UK, leading them to sideline scientists over 'uncertainty' , vice-provost warns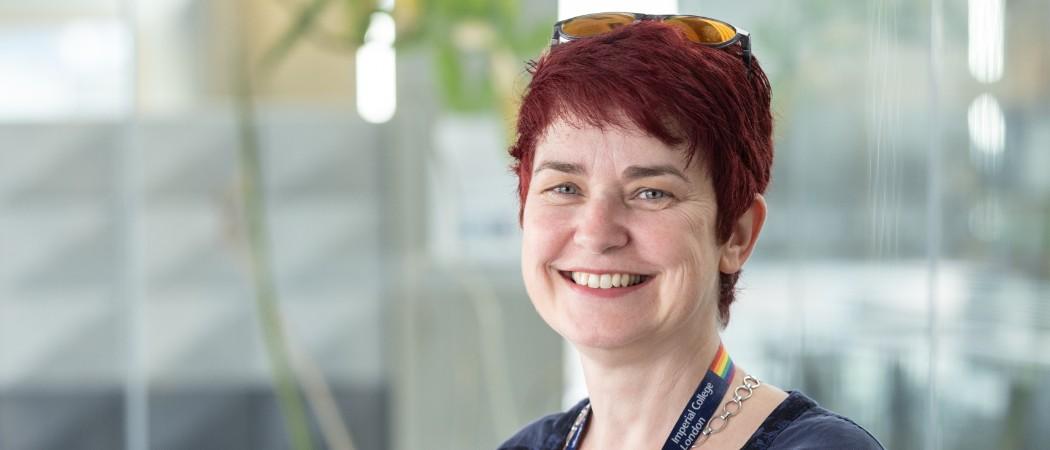 Researchers at Imperial College London are being dropped from, or not invited to join, Horizon Europe consortia because of uncertainty over what it means for the bid, a senior manager at the university has said.
Mary Ryan, vice provost for research and enterprise, said despite a UK guarantee scheme to prop up participation in Horizon consortia, there was still a perception among EU partners that bringing in British teams was risky. 
"I think it's become increasingly difficult," Ryan told Science|Business. "It's the uncertainty around the endpoint that is causing most of the challenges."
Almost two years after agreeing in principle to associate to Horizon Europe, the UK remains locked out, blocked by the Commission after a breakdown of trust over UK government threats to scrap the Northern Ireland Protocol, a key plank of the post-Brexit settlement.
UK researchers can still join Horizon Europe research consortia, although not as coordinators. They do not receive EU funds to participate. Instead, a UK guarantee scheme pays their share of the grant money if successful, but this extra complication has caused confusion among partners, said Ryan. 
"Within the networks, I think it's harder for all of the different communities in Europe to understand what's happening," she said. "What kind of risk they are taking, by bringing UK partners in."
As a result of the confusion and uncertainty, Imperial scientists are either not being invited to join consortia, or being disinvited at a later stage by EU partners, Ryan said.
After some "teething problems", the UK guarantee is now fully up and running. "We could probably be more productive in explaining how it works to partners," said Ryan.
The UK's guarantee expires at the end of the year. Although Ryan expects it to be extended, "the longer they leave it without telling us ramps up that uncertainty again."
Around 20% of Imperial's staff and students are EU nationals. European universities are now making "quite a lot" of "very attractive offers" to Imperial researchers, trying to tempt them to leave for mainland Europe, said Ryan.
"I think people are kind of hanging in there," she said. "We're hopeful we can still do this. We can come through and be associated [to Horizon Europe]."
"So we haven't seen an exodus of people, but we're seeing a lot of conversations about how it's impacting individuals and how it's impacting our access," said Ryan.
Decamping to an EU country
Although some Imperial researchers are being dropped from Horizon consortia networks, Ryan said they were still "actively engaged and being successful" in applying for Horizon Europe European Research Council (ERC) grants.
In ERC starting grant awards announced earlier this week, there were 70 UK-based winners, more than for any other country except Germany. Three of these are at Imperial, said Ryan.
However, unless the UK associates to Horizon, UK-based winners can't take up ERC grants unless they decamp to an EU country. If winners decide to stay, the UK is offering them a financially equivalent award, although it's impossible to replicate the CV-burnishing credentials of the ERC. "That kind of prestige associated with ERC is a key driver," said Ryan.
Hold out
UK universities aren't sure whether to keep on hoping for Horizon Europe association, or take the safer option and 'bank' the money set aside for it in a home grown "Plan B" alternative. This Plan B alternative is being fleshed out by the government, and ministers have repeatedly warned that it will be triggered if the UK's patience runs out waiting for association.
Universities fear that the longer the money sits unallocated to either scheme, the more likely it is to be raided by a government looking for savings, although last week UK chancellor Jeremy Hunt reaffirmed R&D spending commitments.
Ryan thinks it's "absolutely" worth holding out "as long as possible" for Horizon association. "I think in the longer term, association with Europe is the best thing for UK science."
To hedge against the damage Brexit has done to  scientific links with Europe, Imperial College has been busy creating so-called "strategic partnerships" with other universities and research institutions.
Since 2018 it has struck up such links with France's National Centre for Scientific Research (CNRS) and the Technical University of Munich (TUM).
"There's a political dynamic to this," said Ryan. "We want to make sure we're also making those statements of commitment about our place in Europe in the world."
These partnerships encompass student exchanges, joint doctoral programmes, dual academic appointments, and joint work on incubating new companies in the different ecosystems of the UK, France and Germany. According to Imperial, joint research papers between Imperial and TUM academics have increased by 90% over the past five years.
They also mean that Imperial, TUM and CRNS senior managers meet regularly to discuss what new fields of research they should be exploring, said Ryan. She meets her counterparts every one or two months, "to understand where new opportunities are arising."
For example, Imperial recently convinced TUM to join a research looking into zero pollution technology. This, Ryan said, is about thinking about more than just greenhouse gases. The idea is to clean up food production, mining and raw material extraction, not least to limit air pollution impacts on human health.