In the first big spending announcement under new prime minister Rishi Sunak, the government also relieved universities by sticking to plans to boost government R&D investment to £20B by 2024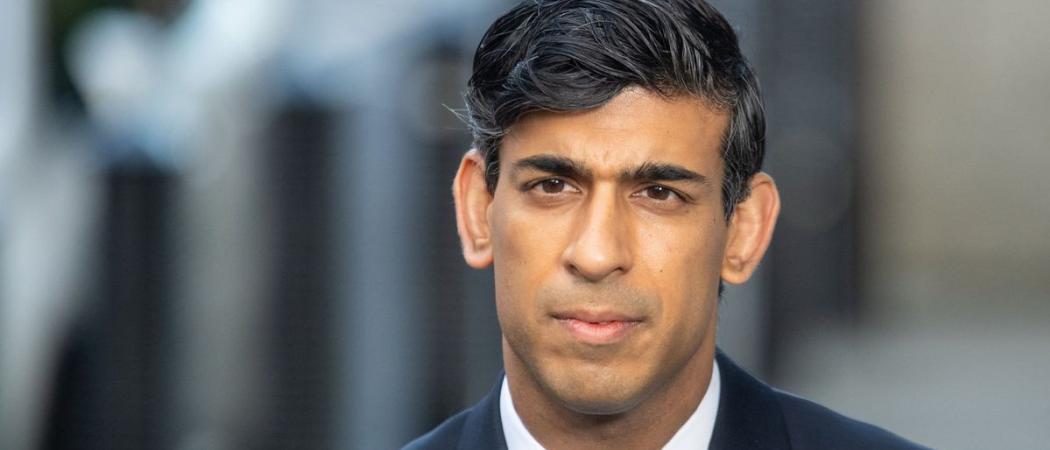 The UK government will cut R&D tax relief for small and medium-sized businesses due to concerns over fraud, while boosting innovation assistance for bigger firms.
Today's autumn financial statement, the first major announcement of spending policy under new prime minister Rishi Sunak, contained a grab bag of new measures that will affect universities and innovative firms.
From April next year, SMEs won't be able to write off as much R&D activity against their tax bill.
Explaining a series of painful tax rises to MPs today, chancellor Jeremy Hunt said he had heard "concerning reports of abuse and fraud in R&D tax relief for SMEs." The country's National Audit Office has in the past has raised concerns about "error and fraud" in the scheme.
To balance out this cut, there will be more generous R&D tax credits through a separate scheme targeted more closely at bigger companies. Still, the changes overall will save the government £1.3 billion by 2027-8.
This has some politicians worried that innovative SMEs could be harmed. "Cutting R&D tax credits without immediately replacing them with other schemes to feed the flora of blossoming SMEs in the UK would be a big mistake," said Liberal Democrat MP Layla Moran.
Some industry representatives are also unhappy. "Just weeks after official government statistics showed SMEs are investing £16 billion more than previously thought in R&D to create the UK's innovation-based economy of the future, the Chancellor and Prime Minister are threatening to pull the carpet out from under their feet by almost halving the value of R&D tax reliefs," said Steve Bates, chief executive of the BioIndustry Association.
The consequences for the UK's life science sector could be "hugely significant," he said.
While the statement might have SMEs worried, universities are breathing a sigh of relief.
They had lobbied hard for research, worried that a promised uplift in spending would be scrapped amid a broader squeeze on public finances.
In the end, chancellor Hunt confirmed that the government will increase public R&D funding to £20 billion by 2024-5 as planned.
"I have also heard some speculation that we might cut the research and development budget today," he told MPs. "I believe that would be a profound mistake."
"The chancellor will have calmed the nerves of many researchers today," said the Wellcome Trust, Europe's largest research charity, in a statement. "Protecting R&D spending commitments against a tough economic backdrop is a hugely positive indicator that the government knows the value of UK science for both growth and wellbeing."
There is, however, still no word of a breakthrough on UK association to Horizon Europe. The UK remains blocked from joining because of a dispute with the Commission over the Northern Ireland Protocol. It has threatened to launch its own rival scheme, but has not followed through just yet.
Hunt also trumpeted that the UK would use "Brexit freedoms" to remove EU regulation holding back a range of industries: digital technology, life sciences, financial services, advanced manufacturing, and "green industries".
The chief scientific adviser Patrick Valance will "lead new work on how we should change regulation to better support safe and fast introduction of new emerging technologies," Hunt said.
The UK has already announced plans to diverge from the EU on genetically engineered crops, in order to make the development easier.