The UK government trumpets the move as an advantage of Brexit, and plant scientists are supportive. Some researchers believe it could prefigure similar moves to ease rules in the EU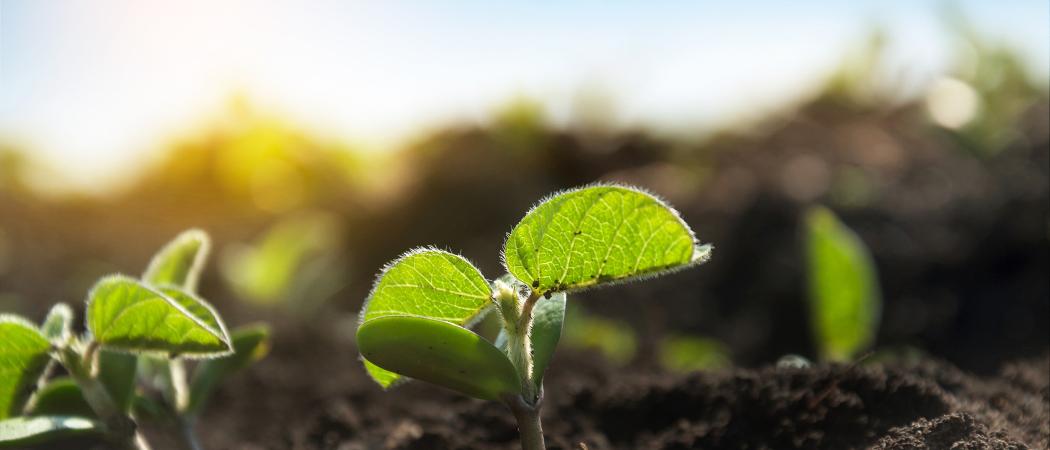 The UK has formally announced it will relax rules regulating research on genetically engineered crops, raising hopes among scientists that the EU could do the same.
But Green MEPs are likely to fight any moves to follow the UK down its post-Brexit deregulatory path.
On 29 September, the UK government said that it would make it easier to do research and development on genetically edited plants as soon as the end of this year. Permissions will still be required for field trials of modified crop plants, but there will be less red tape.
"Our departure from the EU has given us the opportunity to adopt a more scientific and proportionate approach to the way that we do things like the regulation of organisms produced by genetic technologies such as gene editing," said environment secretary George Eustice, announcing the move.
In liberalising its rules, the UK is prioritising targeted genetic editing technologies like Crispr, which unlike older modification techniques, do not introduce foreign DNA.
This means they can introduce precise changes that could have been achieved through traditional breeding, making genetically edited produce less problematic than first generation genetically modified organisms (GMOs).
Rather than legislating the methods used to achieve a genetic modification, the UK will in future legislate gene edited organisms on the basis of "if they could have been developed by traditional breeding."
For now, GMO regulations continue to apply where DNA from another species is introduced into an organism. However, the UK will review its approach to GMO regulation "more broadly", the government said.
Crop scientists in the UK generally favour the move. Almost two thirds of academic institutions who replied to the government's consultation said genetically engineered produce is no more dangerous than natural counterparts.
Currently researchers in the UK are working under rolled-over EU regulations, which they say makes applying for field trials of altered crops bureaucratic and expensive, and has all but shut down their commercial cultivation.
"We very much welcome this important announcement that regulation of gene edited crops for research and development will now be approached in an appropriate, evidence-based manner," said Angela Karp, director and CEO of Rothamsted Research, the institute where Eustice made the announcement.
Rothamsted recently had a field trial approved for a new variety wheat, which has been edited to prevent production of a protein that can be carcinogenic. "We will now be able to scale up our field scale studies and accelerate the creation of new varieties that can future proof our farming," Karp said.
But the UK needs to change the rules around commercialisation, not just research, before plant breeders start to seriously invest in creating new varieties, said Dale Sanders, director of the John Innes Centre, another major UK plant research laboratory. While the announcement "is a step forward for crop trials, it is disappointing that the decision applies only to research and development," Sanders said. "We urge the government to progress the plans to bring these products to market as a matter of urgency. We now have an opportunity to streamline the process and looking ahead we should be regulating crops based on the characteristics they possess, rather than how they are produced."
Pressure on the EU
There is hope among some scientists that the UK's move to deregulate will now increase pressure on the EU to change its rules.
"The UK government's announcement will bolster the case of those who have been advocating a more rational approach to genetic modification in the EU," said Detlef Weigel, director of the Max Planck Institute for Developmental Biology in Tübingen, who has long campaigned for a change in the rules.
"Hopefully this decision will provide traction for...colleagues in the EU to overcome the bureaucratic resistance to allowing them to use their vast knowledge of plant biology in evidence based genetic engineering strategies that can eventually be deployed to ensure a sustainable global agricultural," said Murray Grant, professor of food security at Warwick University.
In April, the Commission released a report that concluded current legislation was "not fit for purpose" for certain gene editing techniques, and should be updated.
"Given the recent report from the Commission, I am moderately hopeful that at least small genome edits will in future be subject to more light touch regulation," said Weigel.
The Commission last week invited public feedback on a new legal framework on new gene editing technologies.
"The current framework is based on defined techniques/methods of biotechnology as understood in the late 1990s," it said. "This leads to difficulties to keep up with the rapidly evolving field of new genomic techniques," a reference to gene editing technologies that have emerged since 2001, when the EU's current legislation on GMOs was adopted.
But any overhaul of the legislation is likely to face resistance from Green MEPs, who argue the long-term effects on the environment of genetically engineered crops are unknown.
"Unfortunately there is a liberal-conservative alliance in favour of relaxing the rules on genetically engineered crops, with some going as far as asking for a complete deregulation," said Tilly Metz, a Luxembourg Green MEP who has argued against any change in the rules.
With the UK now going "full-on liberal" on genetic engineering, the EU needs to retain the precautionary principal, she said.
"I hope the Commission will chose the path of reason and not cave to the pressure of complete deregulation," Metz said. "Genetically engineered crops need to be traceable at the very least."
But new legislation may not even be necessary to relax regulations on gene editing, said Piet van der Meer, a plant biotechnology expert at Ghent University.
In his view, it would be legally possible to exempt gene edited crops – at least those that could have been created using traditional breeding - from GMO regulations, simply using a new interpretation document issued by the Commission, Parliament or Council of Ministers.
"The more logical step [than changing the law] – which the UK is in the unique position to do – would be to issue an authoritative interpretation that organisms with genetic changes that could have been achieved through conventional breeding are not GMOs under the current definition," he said.