Work on the UK's Plan B alternative is intensifying as patience with Brussels wanes. The plan is set to include more money for SMEs and innovation, and to tilt research collaboration away from the EU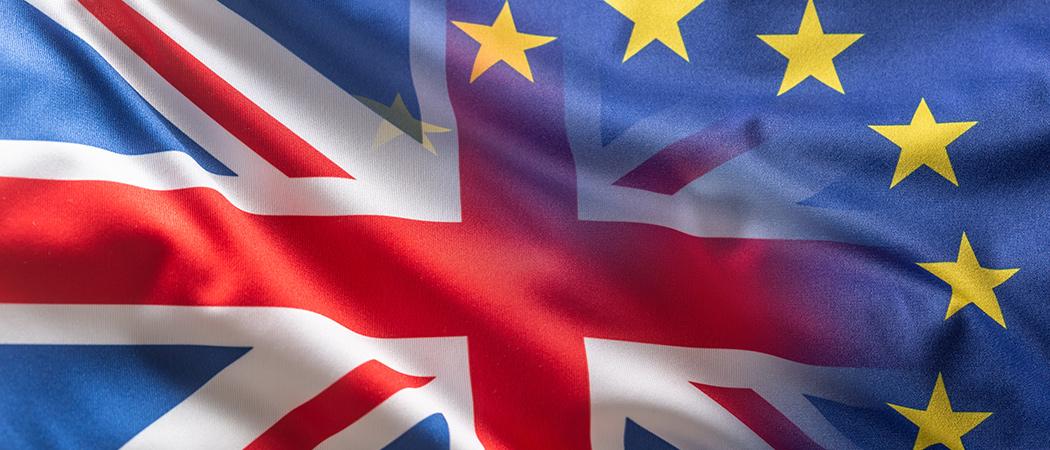 The UK is working on a "bigger, better" rival to the European Research Council (ERC) as part of an alternative to the Horizon Europe, in response to growing fears that the country will not associate to the framework programme.
UK universities now say that the government is "close to the precipice" of pulling the plug on Horizon Europe association and could even do so this month.
Work has intensified on the UK's so-called Plan B alternative, the shape of which is now being haggled over by government, universities and research funding agencies.
"We're increasingly of the view that Plan B is the most likely destination," said Vivienne Stern, head of Universities UK (UUK) International. "I don't see any cause to be optimistic that it's going to unblock in the time we've got left." One other senior research policy figure, speaking privately, was equally downbeat.
As part of the Brexit deal in 2021, London and Brussels agreed that the UK would associate to Horizon Europe. But the European Commission has refused to sign off on association because of ongoing disagreements over the Northern Ireland Protocol.
UK and EU universities have pleaded with the Commission not to link Horizon association to its wider fraught relationship with London, but there is no sign of a change of mind in Brussels. Tensions were stoked further in mid-May when the UK said it would introduce legislation that would unilaterally override the protocol.
Now, UK universities are warning in the starkest language yet that London is almost out of patience, and could go its own way with Plan B.
"We believe we are close to the precipice, based on the information we have recently received from the UK government," said Paul Boyle, vice chancellor of Swansea University, in a letter to the EU's chief Brexit negotiator Maroš Šefčovič on 30 June, on behalf of UUK. A decision to abandon association "could come as early as June".
"It's not a bluff," said Stern. She said she would be "really surprised" if the UK was still waiting to associate six months from today.
There is now "quite detailed planning" on Plan B which has "intensified" in the past few weeks and Stern said she expected detailed public plans to go out relatively soon for consultation. The main public funding agency UK Research and Innovation and the UK's national academies are working up the detail, and organisations like UUK are being closely consulted.
Association stand-off
There have been worries since at least last October that the UK government will abandon hopes of Horizon association because of stalling by the Commission. But it has continued to wait, and set up a guarantee scheme that pays the costs of UK-based academics who win Horizon Europe grants yet cannot receive any money due to the association stand-off.
Even organisations like Universities UK which desperately want the country to join Horizon Europe are now reluctantly coming around to Plan B, said Stern. This is because uncertainty over association has meant far less UK participation in Horizon Europe, and so the UK's guarantee scheme is not paying out nearly as much money as has been set aside for association.
"You cannot be in a situation where a very, very significant chunk of our research funding is just basically not being deployed at the moment," said Stern. "We cannot be in this limbo forever."
The UK has dropped to being the seventh most frequent participant in Horizon Europe, compared to the second most frequent in its predecessor Horizon 2020, Boyle said in his letter.
Last year, the UK Treasury explicitly set aside £6.8 billion to use towards Horizon Europe association, or an alternative scheme like Plan B. But research organisations are getting nervous that with this money still uncommitted to either, the government will be tempted to use it for other purposes, like addressing rising costs of living. So research lobbyists want certainty sooner rather than later, one said privately.
What's in Plan B?
As the UK grows more impatient, work is gathering pace on fleshing out what a Horizon alternative would look like. But it isn't starting from scratch, having consulted on a Plan B in 2019, when there were fears the country would drop out of Horizon 2020 overnight in the event of a no-deal Brexit.
These plans are being dusted off, and Changes and Choices, written by Adrian Smith, now president of the Royal Society, and Graeme Reid, a longstanding former science civil servant, and drawing on more than 100 responses from universities, businesses and individuals, forms the basis of current plans.
It makes clear that any UK alternative won't be a carbon copy of Horizon Europe. "We are not convinced that a persuasive case can be made for sizeable levels of public spending on activities that replicate, line by line, EU research and innovation arrangements in the UK," the report concludes.
This could cause some UK universities and departments big problems, as many have grown dependent on EU funding. Archaeology, for example, gets 38% of its funding from Brussels. And universities in Scotland and London are particularly reliant on Horizon funding.
So at least at first under Plan B, there should be money for "stabilisation and protection" of UK research so that immediate disruption is avoided, Smith and Reid said.
"I think you'll see things that are about getting money into the system rapidly and as efficiently as possible," said Stern. Universities need to receive block basic research funding to cushion them from the blow of leaving Horizon, she said.
Of course, even outside Horizon, the UK, like any other country in the world, can still pay to participate in its consortia, the industrial and research partnerships that make up the bulk of the framework programme.
There is now a tussle going on in the UK over whether Plan B should pay for all consortia participations, or if the UK should be more picky in what it funds.
"An uncapped third country guarantee is really essential to save something from this fire," said Stern.
ERC rival
So there should be some continuity for UK universities under Plan B. But there will also be several big changes, including a rival to the ERC with "bigger, better, faster, longer" grants to poach the very best scientists globally, said Stern. While clearly the ERC's overall budget will remain far greater than any UK alternative, the structure of ERC grants, aimed at different career stages, "I think will be replicated," she said.
This was originally mooted in the 2019 plan, which recommends setting up a "flagship programme of research fellowships offering large awards over long periods of time." It suggests two, or even three, successive four-year grants that are at least as big as in other countries.
"You need to be able to compete in terms of the size of the grant, the length of the grant, the amount of paperwork involved in in doing it, and at the same time, try and create the prestige around it through the quality of the peer review, the quality of the panels, and the people involved," said Martin Smith, head of the Wellcome Trust's Policy Lab.
Another part of the UK's broader Plan B strategy involves more bilateral research deals with countries like Canada, South Korea and Japan, Stern said.
The 2019 plan also painted leaving Horizon as an "opportunity" to reorientate UK research collaboration with India, China and Asia Pacific, as well as even greater emphasis on relationships with the US, which is the UK's biggest collaborator, and Commonwealth countries. In other words, it would herald a tilt away from the EU.
The UK has already started to strike these deals in and outside the EU. In late May, the UK and Sweden signed a memorandum of understanding to increase their life sciences cooperation. And since last December, the UK has announced tie ups with Singapore, South Korea and Switzerland.
Compared to Horizon Europe, Plan B is also expected to lean more towards innovation than research. Science minister George Freeman has written about "even stronger industry and SME engagement" under the UK's alternative. "Maybe a greater proportion of the budget will go into an industry than under Horizon," said Stern.
There's also discussion in the UK over whether Plan B should be directed from the top – with government specifying which countries and areas should be a focus of international collaboration – or the bottom, with academics themselves identifying the most promising fields.
The risk is that ministers start indulging in specific directives that sound promising, like to cooperate with Japan on robotics say, when the real technological cutting edge is elsewhere geographically, Smith said. "I think it's much healthier to devolve those questions to the people trying to create research collaborations."
Visas
Regardless of the shape of Plan B, research leaders in the UK are under no illusions that abandoning Horizon Europe association would cause intense disappointment for academics and could knock back the UK's global research reputation.
"I think you need to make some big gestures to try and show that the UK remains attractive," said Smith. "So that's beyond Horizon things."
One area he points to is the cost of visas. Researchers moving to the UK must pay a "staggering" £15,880 upfront for a five year visa for themselves, a spouse and two children, UUK warned in a report last month.
The original Plan B planning in 2019 concurred that immigration barriers were a problem, and recommended changes to policy.
Could a last-minute deal be struck between London and Brussels to save association? There is one event that has the potential to shake-up the political stalemate: a successful challenge by Conservative MPs to the leadership of Boris Johnson, who has never been so unpopular. A steadily increasing number of MPs have said they no longer back him, which could trigger a confidence vote.
But at the same time, aspiring successors to Johnson are unlikely to promise reconciliation with Brussels over the Northern Ireland Protocol, as they will need to win over pro-Brexit Conservative party members to win any leadership contest.
"[It is] hugely disappointing the EU continues to politicise scientific cooperation by delaying our accession to Horizon," said a spokesperson for the Department for Business, Energy & Industrial Strategy. "If the UK is unable to associate soon, and in good time to make full use of the opportunities they offer, we will introduce a comprehensive alternative to promote global science, research and innovation collaboration."
A Commission spokesperson said that the Brexit deal struck with London, which agreed to association in principle, "Provides neither for a specific obligation for the Union to associate the United Kingdom to [European] Union Programmes nor for a precise deadline to do so." 
"We look forward to a prompt resolution that would allow the establishment of the association to Union programmes, and that would enhance the cooperation opportunities in research, space and other areas," they said in a statement. 
This article has been updated to include a response from the European Commission.