Romania was to be a founding member of the new consortium, but a long-standing political wrangle over equipment contract and operational autonomy has now prompted the Czech Republic and Hungary to move forward alone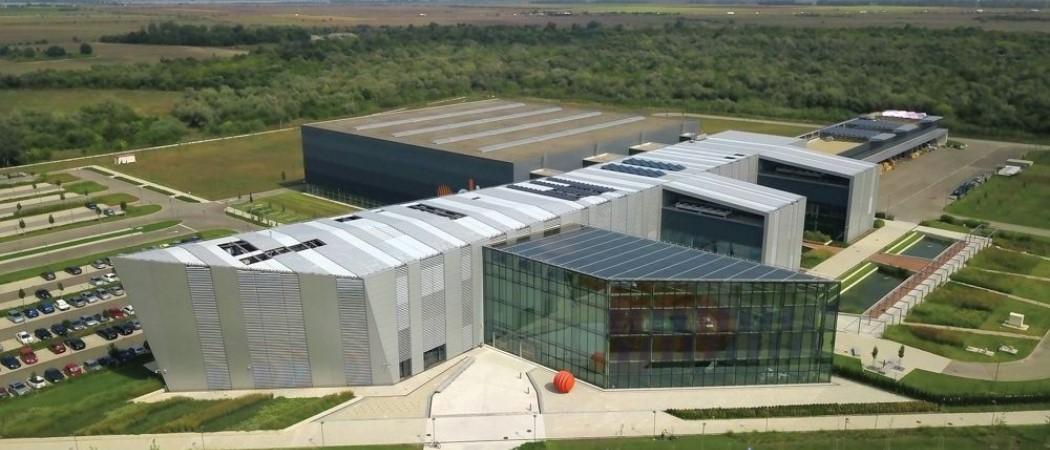 The European Commission has approved the launch of the laser European Research Infrastructure Consortium (ERIC) in the Czech Republic and Hungary.
The decision will allow the two facilities in Dolní Břežany and Szeged to open their doors for researchers, and for industry to gain access to the world's largest collection of powerful and fast lasers for science.
"The decision comes at an important time since the transition to operations is already happening, and the interest from scientists is intense," said Allen Weeks, director general of the ELI Delivery Consortium.
The Extreme Light Infrastructure consortium (ELI-ERIC) was initially slated to pull together three new laser research facilities in the Czech Republic, Hungary and Romania. But years of conflicts around the Bucharest-based facility ELI-Nuclear Physics (ELI-NP) have marred relations in the consortium and prompted the other two partners to go it alone.
The three facilities were established to give researchers from across the world access to state-of-the-art lasers. Experiments in these labs could spur discoveries and innovations in nuclear materials and radioactive waste management; industrial tomography and gamma radiography; pharmaceutical radioisotopes; medical imaging; radiation and proton cancer therapy.
Last year, the Czech Republic and Hungary formally applied to the Commission to establish ELI-ERIC without the participation of Romania. The Commission's directorate for research has approved this and will make an official announcement in June. "This decision means the lab's sites can now operate legally together, as one organisation," Weeks said.
In addition to the Czech Republic and Hungary, Italy and Lithuania are founding members. Germany and Bulgaria signed up as founding observers, aiming to fully join later.
ELI-Beamlines in Dolní Břežany and ELI-ALPS in Szeged are the first large-scale science labs built with structural funds in the EU's newest member states at a cost of €300 million. They already employ 600 scientists, engineers, and support staff from the host countries, the region and abroad. The ELI-NP lab in Bucharest also employs hundreds of scientists and graduate students.
Access is open for scientists from anywhere, based on proposals evaluated by an independent panel. But being a member in ELI-ERIC enables countries to shape the strategy, participate in mission-based research, and provide access for its graduate students and industry.
"Thanks to concentrated international cooperation, in just ten years we have been able to build and make operational state-of-the-art scientific instruments that open up unprecedented opportunities for breakthrough discoveries," says Roman Hvezda, managing director at ELI-Beamlines.
An open door for Romania
Relations between Romania and other partners began to wither after the Bucharest facility, ELI-NP, terminated a €67 million contract with the European consortium EuroGammaS, saying it had failed to deliver a gamma beam, an instrument complementary to the facility's main laser. The consortium had also complained the building in Bucharest was not suitable for the equipment. Later on, ELI-NP signed a new contract with US company Lyncean Technologies for similar equipment, which is still being built.
Romania also had disagreements with Czech and Hungarian colleagues over how ELI-ERIC should function and how much autonomy each facility should have. The Czech Republic and Hungary envisioned an integrated international facility, where research groups could apply for access and be evaluated under common standards.
But Romania wanted more autonomy and the ability to use its funding surplus to support national projects and help boost local researchers with little chances of winning access bids against colleagues in countries with better and more adequately-funded research systems. 
Last year, ELI-NP director Nicolae Zamfir was fired after failing to mend relations with institutions in the EuroGammaS consortium. He was replaced by Călin Ur, the former head of the GAMMA experiment at the Italian Institute of Nuclear Physics (INFN) in Padova. The INFN was one of the main partners in the EuroGammaS consortium.
After years of diplomatic failures, the Romanian government, together with Ur, are now trying to salvage the project and make sure Romania can become a full member of ELI-ERIC, putting the Bucharest facility on the international research scene.
Researchers in Bucharest are already working with colleagues in Dolní Břežany and Szeged on a joint Horizon 2020 project and there is hope ELI-NP could join the ERIC as soon as the gamma beam is delivered and fully installed.
"The management there is very constructive and I hope Romania will join as a founding observer soon, and as a member before the construction of ELI-NP is completed," Weeks told Science|Business.