EU earth observation programme is ploughing on amid fears UK's stalled contribution could slow down plans, as the EU looks to up space autonomy in response to Russian attack on Ukraine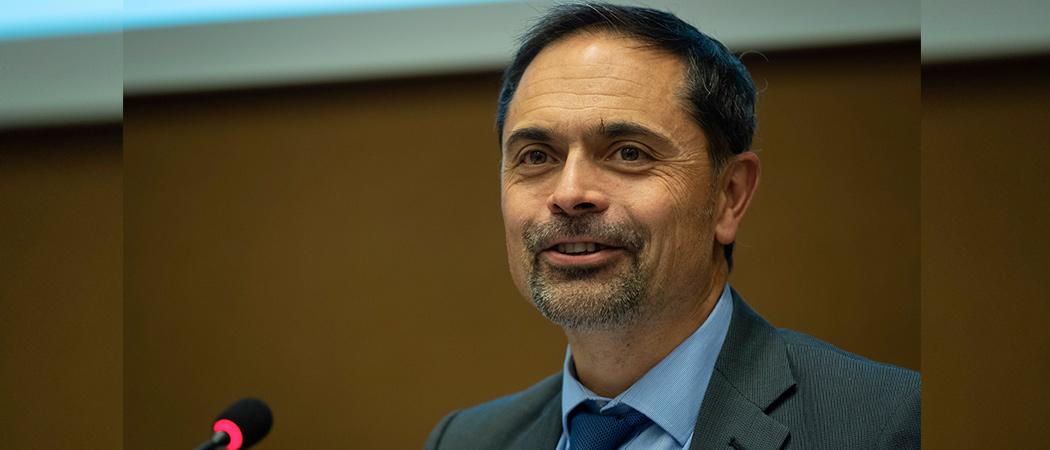 The EU will not be trimming its Copernicus ambitions until at least mid-2024, despite the €750 million hole in its budget caused by the UK's contribution being held hostage by political disputes.
With a budget of €5.8 billion until 2027 there's enough to plough on "at a normal pace until at least mid-2024," Mauro Facchini, head of the Copernicus unit at the Commission, told the European Parliament's industry, research and energy committee (ITRE) on Monday. "After that date, we may need to slow down some of [the missions] depending on the effective level of resources available."
The Copernicus earth observation system used to monitor EU borders and climate change, track agricultural land use, facilitate urban management and map out forests, among many other applications. In recent weeks, it has helped monitor the flows of millions of Ukrainian refugees to EU member states following the unjustified attack by Russia.
Copernicus is the only EU-run space programme and the UK signed up to participate as part of the EU-UK post-Brexit Trading and Cooperation agreement. However, the dispute over the Northern Ireland Protocol means that has not happened.
Today, Copernicus is state of the art, but in the next few decades it will need a big overhaul to keep up with the times. Currently, there are eight satellites in orbit and more are ready to launch, in some cases to replace existing satellites, in others to reinforce the constellations.
There are also six new missions under development, including one for monitoring carbon dioxide emissions due to launch in 2026. To make the new missions a reality, the UK's €750 million contribution will be necessary.
For now, there's a temporary agreement to keep the current plans until at least mid-2024, when the money might start drying up. This ensures there are no delays and gives time to scout for more funding. It is hoped that by mid-2024 the UK contribution will be unlocked.
There's also potential for money to come from other sources. Facchini said €29 million has already been added to the budget from alternative sources. "It's not much but it shows we can be creative," he told MEPs.
This is not the first discussion the European Parliament's industry committee has held on the Copernicus funding hole. Back in December, Josef Aschbacher, chief of the European Space Agency, told MEPs alternative funds must be found because the UK contribution would "most likely will not be made."
On Monday, MEPs voiced concerns about the situation. Massimiliano Salini, centre-right MEP, stressed the UK's role beyond filling the funding gap. "The UK wasn't just a financial contributor to Copernicus, but it also brought a lot of know-how with it," he said.
Boosting autonomy
While it looks for money to finance Copernicus, the EU is simultaneously boosting its space ambitions in the aftermath of Russia's invasion of Ukraine.
Back in February, Thierry Breton, commissioner for internal market, who is responsible for space, said there will be a before and after 24 February in space – the day of the Russian invasion of Ukraine – as he affirmed the importance of boosting strategic autonomy.
Paraskevi Papantoniou, the Commission's head of unit for space policy, assured MEPs the Commission is ready to work on boosting autonomy and protecting EU space infrastructure if the need arises.
"The recent developments in Ukraine show how we need to act promptly to reinforce strategic autonomous access to space and to have EU supply chains that are resilient in order to be able to cope with the developments," she told ITRE.
First item on the list is launching the recently proposed European low-earth orbit quantum-encrypted satellite communications system. But it needs a go-ahead from policymakers first.
The Commission's plans for Copernicus over the next decade see the data it collects playing a bigger role in efforts to decarbonise the European economy. There are also plans to digitalise Copernicus, which provides inputs for millions of products based on its observation data, using high performance computing, artificial intelligence and quantum computing. All of which will require the extra funding.
The sanctions on Russia will not affect the plans. "There are no critical dependencies on Russia as we rely on EU supply chains for our critical technologies," said Papantoniou.
What it means for the EU space sector is less clear. There's a ban on satellite and space craft exports to Russia. But the Commission is assessing the impact on space and defence, Papantoniou confirmed.
The Russian space agency Roskosmos suspended cooperation with Europe in February when it removed its staff at the launch station in French Guiana, from where two Galileo satellites were due to launch in April, and two more later this year. Breton has since confirmed the EU is looking to ensure the launches can go ahead as planned.