Christian Ehler says the EU should suspend Horizon payments to Russia, as Germany freezes all research ties with Russia in unprecedented move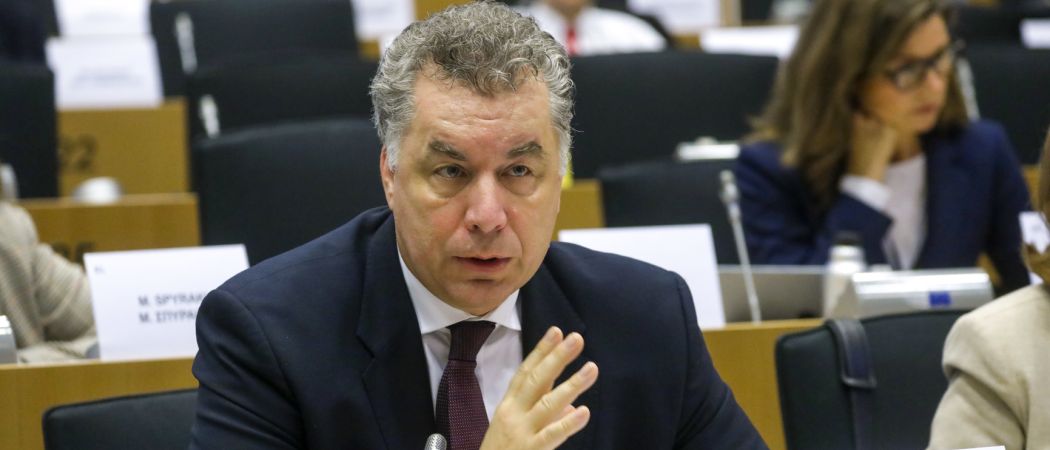 A leading German member of the European Parliament urged the EU to sever all scientific relations with Russia, stepping up pressure from Berlin to use science as a diplomatic weapon against Moscow.
Christian Ehler, one of the Parliament's leading science negotiators, said the European Commission should immediately stop payments to Russian participants in its Horizon 2020 and Horizon Europe research programmes, and terminate the participation of Russian entities.
"I call on the European Commission and Council of the EU to cut off all scientific and research relations with the Russian Federation," Ehler said in a statement issued late Friday. That would include ending the EU's formal science and technology agreement with Russia.  Ehler is a lead rapporteur on Horizon.
Ehler's comments underscore Berlin's activist role in the thorny question of whether and how science should be used as a tool for sanctions. Of all the EU member states, only Germany had taken a fast and clear position by the end of the day 25 February: Suspend cooperation. Elsewhere, the official silence was deafening.
According to a statement by the German government sent to Science|Business around lunchtime Friday, Germany will stop its long-standing cooperation with Russia in science, research, and vocational education and training. "All ongoing and planned measures with Russia will be frozen and critically reviewed," the statement said.   
Later in the afternoon, an alliance of 10 German research organisations led by the German Research Foundation (DFG) issued a joint statement that echoed the government's approach. According to the statement, German research funds will no longer benefit Russia and no joint scientific and research policy events can take place. "The alliance sees the Russian invasion as an attack on the fundamental values ​​of freedom, democracy and self-determination on which academic freedom and opportunities for academic cooperation are based," the statement said.
On Thursday, the German Rectors Conference had already confirmed that the government instructed universities to freeze academic relations with Russia.
German research organisations also announced they will continue cooperation with Ukrainian counterparts and will come up with aid programmes dedicated at students and scientists who have to leave their country because of the Russian aggression. Universities in eastern Europe have also announced plans to help academics affected by war, after Ukrainian universities suspended work on their campuses.
Too late for science diplomacy?
Other governments and science organisations in Europe are still debating how far they should go in punishing Russia.
Science politicians are more accustomed to bearing an olive branch – the little gesture of cooperation that, even in the darkest days of the Cold War, kept some lines of communication open with Moscow. Science, ballet, piano competitions or the Olympics: all in the same policy box, by the normal conventions of diplomacy.
Now for the first time since the Bosnian war, European science leaders find themselves in a more awkward position: Is a Horizon project with Russia a good thing, or a bad? Should they cut off science ties with Russia, or continue them as a way to keep lines of communication open?
"It's one thing to think about science diplomacy to discuss difficult relations with countries with different political views," said Lidia Borrell-Damian, secretary general of Science Europe. "It's another thing to discuss cooperation in times of war." In the end, she said, it will probably be up to each state to decide how its own scientific community should respond.
In the Netherlands, universities are "appalled" by the Russian invasion and are reflecting on what the war means for hundreds of cooperation projects and exchange programmes with Russian counterparts, said Robert-Jan Smits, president of the Eindhoven University of Technology. "In any case, due to the war, these [projects] will be put on ice and no new ones will be started," said Smits.
Poland has not made any decision on research sanction yet, as the government is focused on putting together other types of economic deterrents. Slovenia is in a similar situation, while Lithuania is considering cutting research ties with Belarus for helping the Russian army to enter Ukraine through its border crossings.
Smits hopes the Russian science community will "express its disgust" of Russia's invasion of Ukraine.  "This would be an important sign that they assume their role as members of the global science community and make it crystal clear that they uphold the values of this community," Smits said.
Ehler's statement appeared to be testing how far the Commission and other EU governments will go in handling science relations with Russia. He said the EU should terminate its formal cooperation agreement in science and technology with Russia, which was renewed in 2019.  The Commission should also update the 2022 work programme in Horizon Europe to exclude the participation of legal entities established in the EU or in associated countries that are "directly or indirectly controlled" by Russian organisations and add a similar clause in the 2023-24 work programmes. Russian recipients of ERC grants would be excluded from this ban.
Ehler also called on the Commission and Council to terminate Russia's participation in all international scientific and research projects where the EU is involved, including ITER and CERN, and urged national EU governments to "also cut all scientific and research relations with the Russian Federation."