'The educational process continues remotely' says head of the University of Lviv. In neighbouring Romania, universities are offering help to Ukrainian academics and students, as the bombing intensifies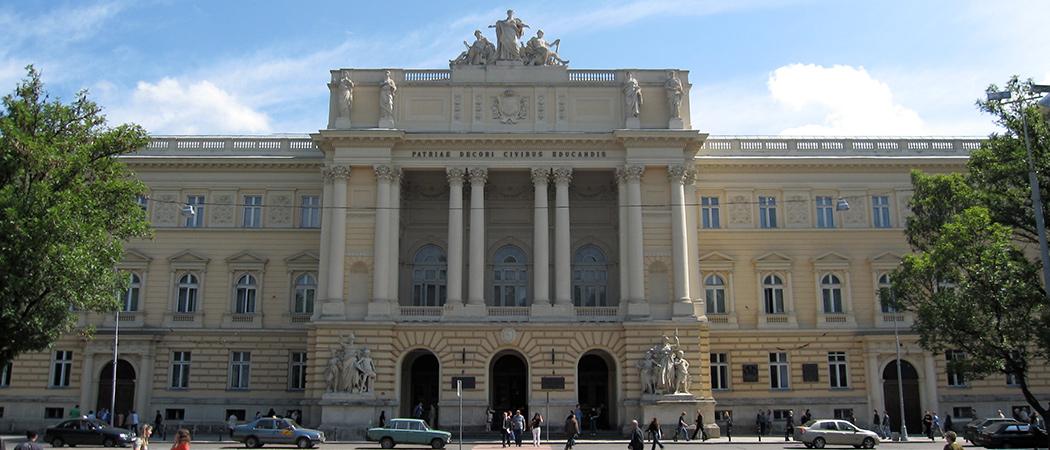 Students and staff at major Ukrainian universities are being advised to stay at home until further notice, after Russia launched a military invasion in the country, bombing cities well outside the separatist areas in Donetsk and Luhansk.
As of this morning, the government has introduced martial law for a period of 30 days and asked universities and schools to provide distance learning wherever possible, with students and academics were urged to stay at home.
"The educational process at the university continues remotely," Volodymyr Melnyk, the rector of the Ivan Franko National University of Lviv said in a statement today. "Our task is to act in an organised and responsible manner, consolidate efforts and maintain order," said Melnyk.
Department heads in universities and research institutes are advised to come up with emergency plans. An advisory note by the government says universities and schools should be evacuated in case of "immediate" threats to the safety of students and staff.
Some universities had been preparing for an attack over the past few weeks. The Igor Sikorsky Polytechnic Institute in Kyiv posted a video showing evacuation routes and shelters in its buildings, and advised students to follow instructions issued by the university's emergency management committee. 
But not all universities took precautions. Last week, Dmytro Marakushyn, a professor at the Medical University in Kharkiv, which is located less than 50 kilometres from the Russian border, assured foreign students, "there is no reason to panic" and the "situation is under control."
Today, the university urged students and staff to stay home and cancelled a meeting of its academic council. "Further orders will be posted on the university's website or through other means of communication," the university said in a statement.
International support
In a statement published on Twitter today, the European University Association (EUA) said it is in contact with its 26 Ukrainian members and is ready to "provide any support that we can in this difficult and distressing situation."
The Latvian students association also expressed their concern for the safety of students and academics in Ukraine and urged the government to help students fleeing Ukraine to continue their studies in Latvia.
Rectors of Romania's two largest universities have also issued separate statements offering support to refugees and to help Ukrainian universities protect their assets and heritage.
"I think it is our duty to show solidarity and come up with concrete proposals to support students, professors and their families," the rector of the University of Bucharest, Marian Preda, said in a statement.
Preda says Romanian universities should help Ukrainian counterparts safeguarding documents and books in their libraries.
Daniel David, rector of Babeș-Bolyai University sent a letter to all rectors urging them to come together and coordinate actions that would help Ukrainian academics who are fleeing the country to integrate into higher education and research institutions in Romania.
David said he has received many cooperation requests over the past weeks, as Ukrainian academics were preparing for the worst. "Those researchers, as well as Romania and our universities could transform this unfortunate brain drain from Ukraine," he said.
Romania shares borders with Ukraine in north and south-east and the government is preparing to welcome 500,000 refugees, according to defence minister Vasile Dâncu. Refugees are already reported to be crossing the Romanian border near the northern city of Sighetu Marmației. On the western bank of Danube, the mayor of Galați has also announced it can help refugees.