Switch to green hydrogen, more smart grids, extra funding for innovative start-ups are among 64 new measures announced by Trudeau government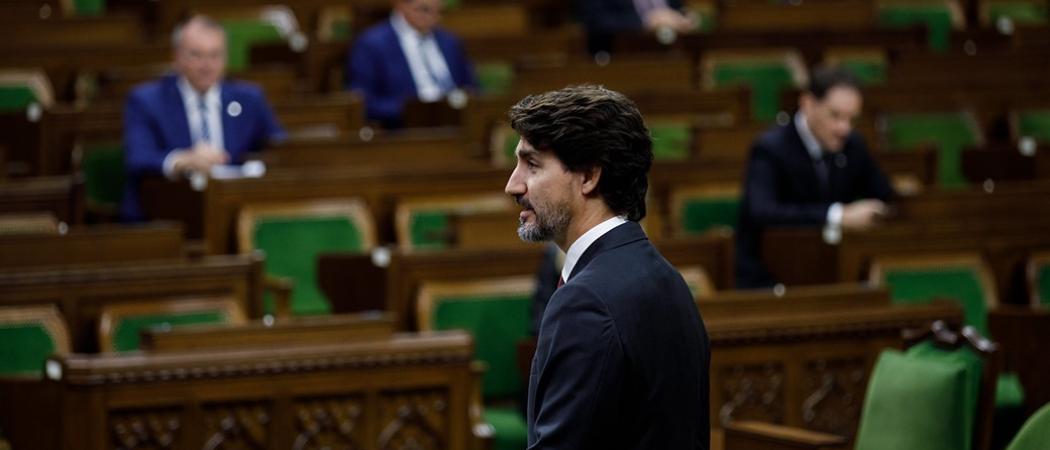 The Canadian government stepped up its climate commitments with an additional C$15 billion (€9.7 billion) plan that includes extra money for research and innovation to speed take-up of green hydrogen and other renewable energy sources in Canadian industry.
The package of 64 different measures, announced 11 December, includes extra money for clean tech start-ups, low-carbon farm technologies, smart electricity grids, and conversion to hydrogen and other renewable fuel sources. The plan, to be funded partly by still-controversial carbon taxes, would permit Canada to go beyond its earlier Paris Climate Accord pledge to cut emissions by 30 per cent from 2005 levels, and hit "net zero" emissions by 2050. The actual 2030 cut could approach 40 per cent, officials said.
A key sales point, politically, is the technology and job opportunities that the plan could provide Canadians in a projected global cleantech market of at least C$2.5 trillion by 2022. "Our government's investments mean companies in Canada will decarbonise faster and our clean-tech sector will scale-up faster, and in turn they will offer the world more of the low-carbon products that consumers and investors increasingly demand," said the Canadian innovation minister, Navdeep Bains, in a press statement.
The plan, though part of Prime Minister Justin Trudeau's post-COVID reconstruction policies, suggests four of the biggest tech powerhouses – Canada, the European Union, Japan, and soon the US under a Biden administration – will be stepping up their climate programmes. Indeed, the Canadian plan includes specific reference to coordinating fuel-emission and vehicle regulations with the new US administration. And separately, this week's EU budget accords signal that long-stalled EU-Canada talks on R&D collaboration over the EU's own Green Deal plans can get underway next year.
Despite all the virtuous political signalling from Ottawa, however, the battle within Canada over this and related plans isn't over. The plan mostly covers federal measures, as the Trudeau government faced opposition from some Canadian provincial politicians over forcing local action. Part of the funding would come from a proposal to more than triple the federal carbon tax – even as the current tax is subject to review soon by the country's top court.
But however much of the plan finally is realised, the details show the government's overall strategy in several sectors, including research and innovation.
There, the plan includes promises of a national hydrogen strategy before the end of this year. Like the EU, Canada has become a strong convert to the potential of hydrogen technologies as a way to store and transport renewable energy generated from hydroelectric dams or other renewable sources. The aim is to set up hydrogen fuelling stations for trucks and other heavy vehicles, and to convert heavy factories to hydrogen. The plan includes C$1.5 billion for a new Low-carbon and Zero-emissions Fuels Fund to increase production of hydrogen and other low-carbon fuels.
Also included is C$750 million over five years to support start-ups and scale-up companies to demonstrate the feasibility of new pre-commercial clean technologies. It also says the government will use its own procurements to support emerging cleantech, such as low-carbon construction materials. There is also C$165.7 million over seven years for cleantech in agriculture, and a five-year, C$3 billion investment to speed up decarbonisation projects by "large emitters" and to fund industrial transformation.