Delays in getting the CE mark for medical devices are stretching the resources of European start-ups and forcing some to turn their attention to the US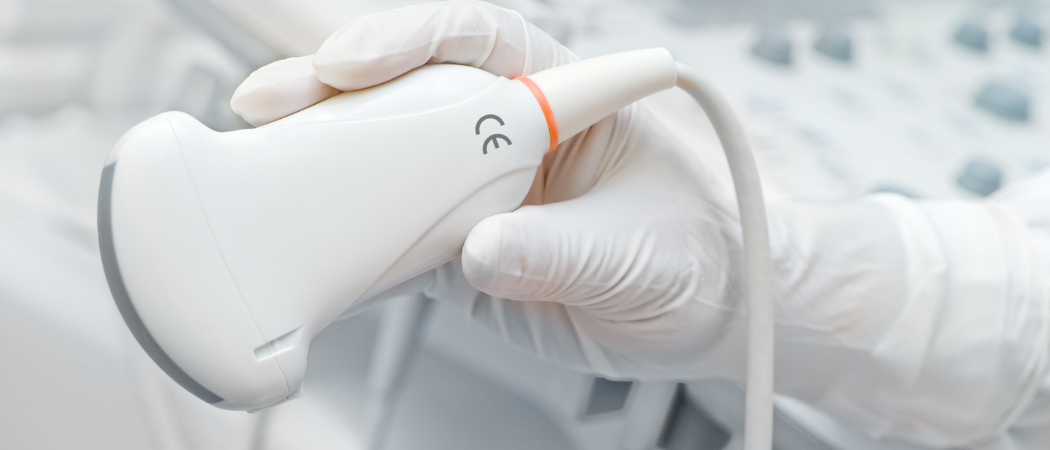 Europe is facing a medical device gridlock as companies wait to have old and new products certified under the recently enforced Medical Device Regulation. The European Council has extended deadlines so that existing devices will not disappear from the market, but the ever-lengthening wait for certification is crippling start-ups that need approval in order to attract investors and move their innovative new devices to the market.
"The slow process of medical device certification in Europe is having a significant impact not only on us, but on all innovative healthtech and biotech start-ups trying to quickly establish themselves in a dynamic, competitive market," said Daniel Kvak, co-founder and chief executive of Prague-based Carebot, which is developing an artificial intelligence system that helps surgeons analyse chest X-rays for signs of cancer.
There are also concerns that this situation puts European start-ups at a disadvantage relative to international competitors. "Similar start-ups from Africa or Asia do not have this obstacle," said Alexis Fourlis, the co-founder and chief executive of Greek start-up EMMA, which is developing a hospital triage support system.
Easier certification means that foreign companies can approach customers in their home markets much earlier than in Europe. "They have the opportunity to build their companies, and once they have established revenue and investments, it's easier for them to expand into Europe," Fourlis said. "That is much more difficult for us as a European company."
The Medical Device Regulation, which came into force in 2021, establishes new criteria for winning the CE mark required to put a medical device on the market in Europe. In addition to covering new devices, products already on the market must be re-assessed according to stricter criteria in order to keep their CE marks. Both kinds of application are processed by independent organisations approved by the European Commission, known as notified bodies.
All notified bodies also needed to be recertified to show they are in compliance and this has been a slow and tedious process, There are currently around 40 notified bodies across Europe, but these have proved unable to meet the demand for certification and re-certification. As a result, the EU has extended the deadlines for re-certification, but companies with new devices are facing lengthy delays.
The cost of delay
Start-ups often need to raise more money in order to get through the uncertainty and long waiting times currently involved in getting a CE mark, but this can be hard to find. Investors willing to take the risk of backing a company before it has the CE mark will often commit only limited amounts, while those with deeper pockets typically want to wait until the company has passed the CE mark milestone.
This is even more challenging for EMMA, which has to deal with the risk-averse private investors in south-eastern Europe. Established in Greece in 2021, the company is a spin-out from the medical school at Aristotle University of Thessaloniki, created with the collaboration of Greek telemedicine company Vidavo. Its triage support system helps hospital emergency departments effectively assess incoming patients and monitor their condition if they have to wait. This combines software, artificial intelligence and wearable health monitoring technology.
With limited options at home, EMMA is in the process of setting up a headquarters in Estonia, through the country's e-residency programme. Not only is the start-up ecosystem there more dynamic than in Greece, with better access to investment, but the country's health service is suitable for further product development. "Since it's a small country it will be easy for us to create a network and run our first pilots in a country other than Greece," said Fourlis.
Pilot studies such as these can take place with the agreement of local ethics committees, and help the company build up data to support a commercial roll-out. But to make the transition to paying customers EMMA still needs the CE mark. "That is the biggest obstacle for us at the moment," said Fourlis. "The queues in order to be audited by the notified bodies are very long, and big companies that have a lot of medical products have priority."
Carebot is also looking to academic collaboration as a bridge, and has set up projects with Charles University and the Czech Academy of Sciences. "These collaborations offer a form of validation, and lend credibility to our solutions during the certification waiting period," said Kvak.
Yet the company is also reassessing its whole business strategy. "While our primary market remains in Europe, we are contemplating initial rollouts in other markets with more streamlined certification processes," Kvak said.
America first
A similar decision has been made by P3Lab. Founded in 2020 by former employees from Ion Beam Applications in Louvain-la-Neuve and the Brain and Spine Institute (ICM) in Paris, the company is developing a device that uses eye tracking to support early diagnosis of neurological conditions such as Parkinson's disease. After winning a €2.5 million grant from the European Innovation Council (EIC) Accelerator programme at the end of 2022, the company rebranded as NeuroClues.
NeuroClues is just starting the process of applying for a CE mark, but will apply for approval from the US Food and Drug Administration (FDA) at the same time. "The timeline of the FDA process is much better defined and structured than the European process," said Antoine Pouppez, co-founder and chief executive of the company.
For example, notified bodies in Europe will not discuss a company's clinical strategy in advance of the application. "You have to put everything together, submit it, and then hope that it aligns with what they would have expected. That is very frustrating and very risky for us," Pouppez said.
And once the application is made, there is no commitment to process it and return an answer within a set period of time. NeuroClues has been told it could take 9-18 months to get a decision. The FDA, on the other hand, is open to pre-submission discussions and has a process in place that helps companies do this. And it commits to a decision within 90 days.
"On one side it is very dark, and we don't know what feedback we could get, or when. And on the other side it is very open," Pouppez said.
Prioritising the US is an increasingly common choice for European medical device start-ups. "Currently, in this market, I don't know of any start-up that is not starting with the US," Pouppez said. "Basically, the roadmap for innovation in Europe goes through the US first."
Other start-ups are thinking of ways that they can avoid engaging with the Medical Device Regulation entirely, or put it off until a later phase in their business development. One such example is Leyr, which was founded in Stockholm in 2022 to develop a platform that integrates different health applications and systems, collecting and sharing health data in a standardised and secure manner.
"The product that we are going to market with is not a medical device. However, we do exchange information between medical devices, so we still have to make sure that we don't break the chain of requirements," said Helena Holma, Leyr's co-founder and chief executive.
Its first customers will be companies with medical devices already certified under the previous directive. While they will need to be re-certified, the extended deadlines mean there should be very little disruption.
This positioning is a deliberate strategy to deal with the uncertainties of the regulation. Launching with a product that is not a medical device will give Leyr the chance to show investors that it has traction in the market, and to prepare for an eventual transition to a full medical device product. "This gives us time to plan the features of the product, and also to gather some of the data that we will need for the CE mark application," Holma said.
Fixing the system
Start-ups currently struggling with the Medical Device Regulation want to see a more open validation system, with more support. "A transparent, standardised, and accelerated procedure would help reduce uncertainty and shorten time-to-market," said Kvak. "Providing clear guidelines and dedicated support to navigate regulatory processes would also be beneficial." He also mentions regulatory sandboxes for novel health technology solutions as a possible aid to more efficient validation.
Pouppez would like to see the notified bodies given incentives to plan better, and to commit to giving start-ups feedback and a final decision within a set time. "Ideally the whole process should take less than a year."
There is also a need to iron out differences between the notified bodies, and level the playing field for start-ups. "Your time to market will vary depending on your notified body. Some can give you market access faster, but then they ask higher prices, so there is a market distortion happening," Pouppez said.
He would also like to see the Commission persuade the notified bodies to ringfence time for start-ups, pushing back against their tendency prioritise re-certification cases. This tendency is understandable, but not helpful. "It's easier for notified bodies to certify existing products, because they know these products already, and they have a relationship with the manufacturers. With start-ups, they need to build product knowledge and a business relationship, and that takes a bit more time."
Holma thinks there is a need for greater awareness of the regulations. "Founders may have an idea in healthtech, but not even be aware that what they are thinking of will be considered a medical device under the regulations." She would also like to see more support for start-ups, such as training on how to approach the regulations or funding to help them prepare better.
The European Commission has taken some steps to address these problems, for example through research projects such as NoBoCap - Notified Body Increased Capacity – funded through the EU4Health programme. As the name suggests, the aim is to increase the capacity of notified bodies to deal with medtech innovations.
"The notified bodies need to be prepared, to make sure that when a new device using artificial intelligence, for example, is submitted, they have the right people to evaluate those dossiers," said Roel Smolders, healthtech director for Medvia, a network set up to stimulate healthcare innovation in the Flemish region of Belgium, which is part of the consortium delivering the project.
One strand involves training for notified bodies on new and emerging technologies, and how to evaluate them. Another provides support in attracting more and better qualified staff. In parallel, there is to be training for companies on selecting the best notified body for their product, and preparing high-quality submissions. This will be supported by a matchmaking portal that allows companies to find which notified body has the right area of expertise, and the shortest waiting time.
The project began in March this year and will run for three years. "The idea is to work very quickly," said Smolders. "We are already doing our first training courses, and building new courses over the summer. These will become available at the end of 2023 or beginning of 2024."
Elsewhere in the Ecosystem…
Demanding tender requirements, long procurement processes and a lack of mutual understanding are preventing start-ups from connecting with the public sector in the Nordic region, according to a survey from Nordic Innovation. The report's seven recommendations for breaking down this "public procurement wall" include funding programmes for municipalities and social impact start-ups to de-risk the testing of innovations, and the creation of a national welfare innovation lab.
UK investment fund Syncona has bundled together three ophthalmic gene therapy programmes  to create a new company, Beacon Therapeutics. First of all, it will take forward a treatment for late-stage X-linked retinitis pigmentosa, currently in phase II clinical trials, which Syncona acquired last year when it bought the US biotech firm Applied Genetic Technologies Corp. Then it will work on two pre-clinical gene therapy projects: a treatment for cone-rod dystrophy, which has been licensed from the University of Oxford; and a treatment for dry age-related macular degeneration. Beacon launches with £96 million from Syncona and other investors, including Oxford Science Enterprises.
Slovakian smart waste management company Sensoneo is the latest start-up to benefit from Taiwania Capital's CEE fund, drawing on its support for a €6.2 million Series A round. Other investors in the round include Crowdberry, EIC Fund, and Venture to Future Fund. Taiwania's €200 million fund is backed by the Taiwanese government, with the aim of building connections between central and eastern Europe and Taiwan. Sensoneo is planning to open a branch in Taiwan later this year.