Why do large companies and start-ups choose the Baltic country for their R&D?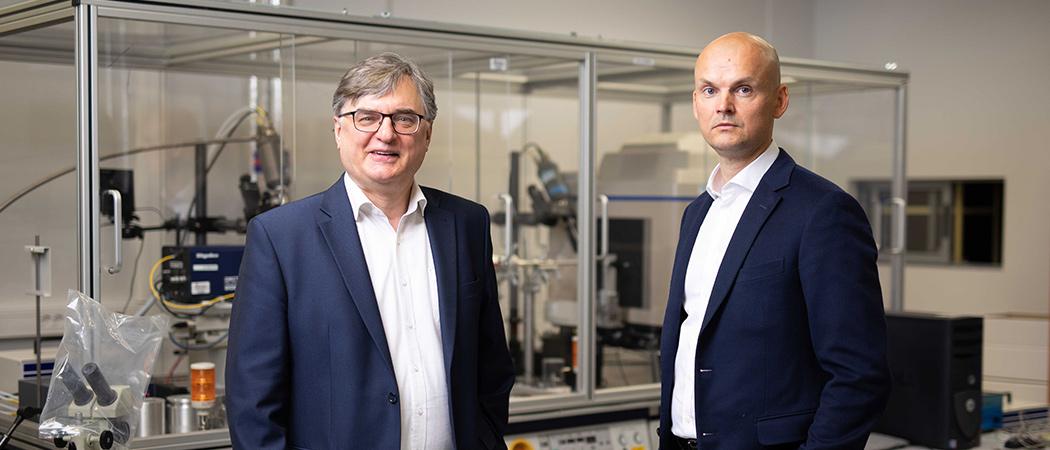 During the past couple of decades, the Baltic States have transformed their economies significantly, shifting towards innovative, high value-added industries and increasingly focusing on technologies, information and science sectors. One of the most striking examples of that is the rise of Lithuania's life sciences industry, which is gaining a lot of momentum and attracting more and more attention internationally.
Fast growing hub of innovation
In 2020, Lithuania's biotechnology sector grew by almost 87% in terms of revenues, while the country's life sciences sector grew by an annual average of 22.1% between 2011 and 2016. In 2019, the World Economic Forum recognised Lithuania as the best place for R&D in Central and Eastern Europe, and the capital Vilnius is one of the fastest growing innovation hubs in Europe.
Today Vilnius hosts biotech giants, such as Thermo Fisher Scientific and Biogen, as well as an expanding number of life sciences start-ups, such as Biomatter Designs, Droplet Genomics and Diagnolita. These companies (and their investors) value the opportunity to collaborate with Lithuania's strong life sciences research centres and access its distinctive modern research infrastructure, in which more than €400 million has been invested in the past few years alone. Overall, Lithuania's life sciences sector today is comprised of more than 400 companies and 5,000 people working in such areas as molecular biology, biophysics, genomics, bioinformatics and biomedicine.
Building an ecosystem on a strong scientific base
Gintaras Valinčius, the director of the Life Sciences Centre (LSC) at Vilnius University, says that during the past five years Lithuania has established itself in various thematic research areas – especially in the field of genomics and genome editing technologies. He notes that academic success has already led to the establishment of innovative businesses and start-ups and the rise of the biotech industry, which, in turn, further accelerates developments in the academic research.
"We are proud to have so much talent concentrated on the grounds of LSC and some of the world's leading researchers in the areas of genomics and epigenetics working within our community," says Valinčius. "Some of the discoveries made at LSC significantly expanded the knowledge horizons of humankind and gave strong impulse for whole new business sectors and industries to rise. We have scientists whose academic papers are published in the most prestigious international scientific magazines. That is, of course, the case with professor Virginijus Šikšnys, Linas Mažutis and professor Saulius Klimašauskas and many others at LSC. Klimašauskas group was recently awarded a €2.5 million grant from the European Research Council, which is a another good indicator and recognition of the importance of the research carried out in Vilnius."
In September 2020, LSC signed a partnership agreement with the European Molecular Biology Laboratory (EMBL), one of the leading research centres in the world, and became its seventh remote partner. That agreement is testimony to LSC's position as a world leader in the genome editing field of research.
Expanding the necessary infrastructure
Though strong academic research centres and institutions are the backbone of Lithuania's life sciences industry, the ecosystem is also bolstered by robust infrastructure, a favourable business environment and networking opportunities. The expansion of the infrastructure in recent years has been a key factor for the growth of biotech and the life sciences industry in Lithuania's capital.
The Vilnius City Innovation Industrial Park (VCIIP) in the north-eastern part of the city plays an important role in establishing Vilnius as an international centre for life sciences R&D. Sixteen companies are already located in, or are moving into, the park, which expects 20 more to join them soon – the majority will specialise in the life sciences. LSC – the strategic partner of VCIIP – will also operate in the park, which has the status of an economic project of national importance.
Cultivating a favourable environment for R&D
Gediminas Pauliukevičius, CEO of the VCIIP operator Northtown Vilnius, explains the vision for the park is to mobilize a strong core of expertise and collaboration in the life sciences, providing the necessary infrastructure, access to data and business advisory programs. The goal is to create conditions that would allow local enterprises and foreign investors to settle down and start operating in the park as soon as possible.
"We have almost everything to fulfil this vision – a territory with fully developed infrastructure and communications, where a 1,500-strong community of students and scientists conducts cutting edge research in the field and provides a deep talent pool, as well as collaboration opportunities for businesses," says Pauliukevičius. "About 15,000 scientists in Lithuania carry out life sciences projects, and most of them are concentrated in Vilnius, in the neighbourhood of VCIIP. Furthermore, we are soon to complete the design of an unique incubator, dedicated exclusively for life sciences companies. It will be built by the end of 2022 and will give access to modern molecular biotechnology and bioinformatics laboratories, as well as R&D centres with specialized research infrastructure and a conference centre."
For Pauliukevičius, the objective of turning VCIIP into a strong hub for life sciences is already being achieved. He says the investors in VCIIP are not just industry leaders, but also strong visionaries in the field of life sciences.  "For example, let's talk about the latest contract, signed with the Stem Cell Research Center," Pauliukevičius explains. "I have no doubt that it will be one of the bravest investments in the field of life sciences that will be conducted by well-known pharmaceutical gene engineering pioneer in Lithuania Dr. Vladas Bumelis and his team with the vision to become one of the innovators in the field of development and production of artificial tissues and organs in 3D bioprinting. The company plans to make an investment of more than €27 million for building the 3D bioprinting centre that will house a laboratory and pilot production complex."
Northtown Vilnius has been operating for more than 18 years, promoting entrepreneurship, business incubation and acceleration, business and science partnership, and strengthening networking. It is fostering business and science collaboration and developing the Life Sciences Digital Innovation Hub cluster.
Pauliukevičius believes that VCIIP's efforts to cultivate close partnerships with various science centres, Lithuanian technology parks and valleys of science, the academic community and innovative companies will further consolidate the position of Vilnius as a top destination for R&D in the life sciences.