Meeting of member states' research delegations this week in Brussels saw further disagreement over the direction of Horizon Europe. And a proposed mission to build a universal quantum computer is scratched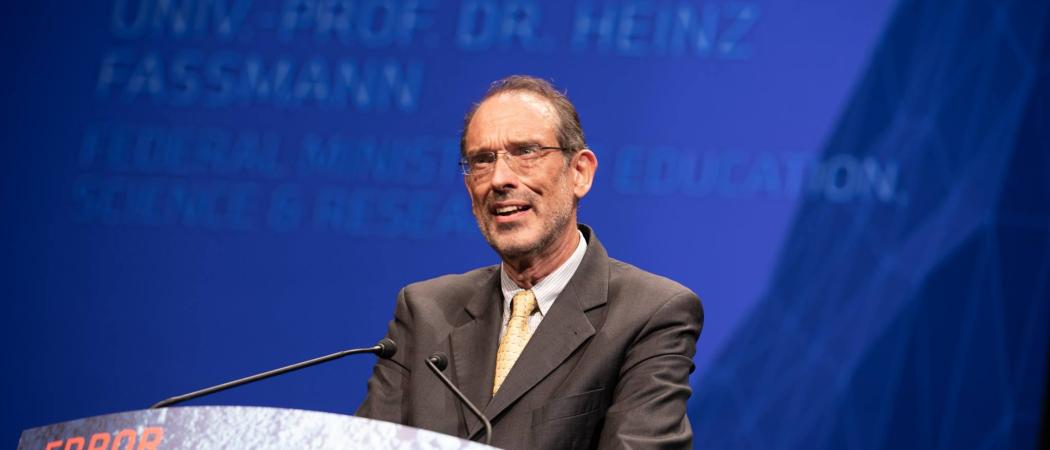 Member states remain divided on which missions and industry partnerships to back in Horizon Europe, the EU's €94.1 billion, 2021- 2027 research programme, after government officials met this week in Brussels to discuss the merits of five missions and 10 partnerships tabled earlier this year by the European Commission.
The five potential missions, or moonshots, presented to member states in October were: to build the first universal quantum computer in Europe; to find cures for childhood cancers; to eliminate plastic waste in rivers and seas; to create the first carbon neutral cities with clean air, and to restore soil health.
But in a draft document presented on Monday to research delegations by the Austrian government, as current holder of the presidency of the EU Council and lead on Horizon Europe talks, these missions have gone from specific to general – or been abandoned altogether.
 In the biggest change, the target to build the first quantum computer in Europe is struck out to be replaced replaced with 'adaption to climate change and social transformation'.
The target on paediatric cancer is replaced by one on cancer in general, while the mission to reduce plastic waste is changed to a target for healthy waters.
Carbon neutral cities becomes carbon neutral and smart cities and soil health is changed to soil health and sustainable food systems.
There are also changes to industry partnerships in the text presented by Austria on Monday. In line with the Commission's proposal that the existing tally of 100 partnerships be rationalised, three of them, on air traffic control, aviation and rail, are combined into one.
A partnership on fuel cells and hydrogen meanwhile, is expanded to durable energy storage technologies, suggesting a broader scope of funding for 2021-2027.
Missions are expected to gain some 10 per cent of the budget in the first years of Horizon Europe, with each earmarked around €1-2 billion in total. Partnerships will account for 30-40 per cent of the budget.
Negotiating blind
These changes, and more to come ahead of the next meeting of research officials on December 17, reflect an attempt to accommodate diverging priorities among member states. But they now appear less like missions, and more like broad thematic funding pots, something the Commission's DG Research was initially keen to avoid.
Member states argue that there has not been enough time for proper discussion on missions, with talks so far instead preoccupied by a legal dispute, and calls for more funding opportunities for poorer member states.
Several delegations are understood to be puzzled by the focus on cancer, for example, arguing that unless the target becomes much more specific, it would not be anywhere near achievable.
There has also been confusion as to why the Commission would offer a mission on quantum computers, when it is committing some €500 million to this field through the quantum flagship,  although the recent text presented by the Austrian presidency appears to soften support for flagships. It now says they "shall be eligible" for support under the programme. The original text said they "shall continue" to be supported.
"It's an ongoing discussion," said Christian Ehler, a member of the European Parliament and rapporteur on Horizon Europe. "We can define the legal basis, the budget, and the Commission is going to negotiate and try and build consortia over the next year. Nothing is set; it's a complex negotiation."
The Commission's initial idea was to set objectives for missions and partnerships and then fill in the blanks later. This process would have left it with maximum flexibility, the argument being it didn't make sense to commit now to research goals that might not transpire to be the critical ones of the future.
But member states did not want to hand the Commission a blank cheque. Concerned about money, and the fate of their favourite funding pots, governments have sought to assert more control.
Foreseeing a slower pace of negotiations next year, member states want to make as much headway on the content of the programme as possible now. The Romanian government will have its first ever six-month turn at the helm of the Council of the EU from January 1 and, privately, research delegations are expressing doubts about the country's level of preparedness.
A related problem in all this is that government officials feel they are negotiating blind. Without certainty over how much money the research budget will eventually be allocated, governments do not know how many missions or partnerships can be funded. EU leaders are in a broader dispute over the Commission's proposal to grow the overall EU budget, with the second biggest net contributor, the UK, heading for the exit next year.