Negotiations in Brussels stall over bid to invoke industrial policy to fund commercialisation activities in next EU research programme. Ministers could also not agree on some spending priorities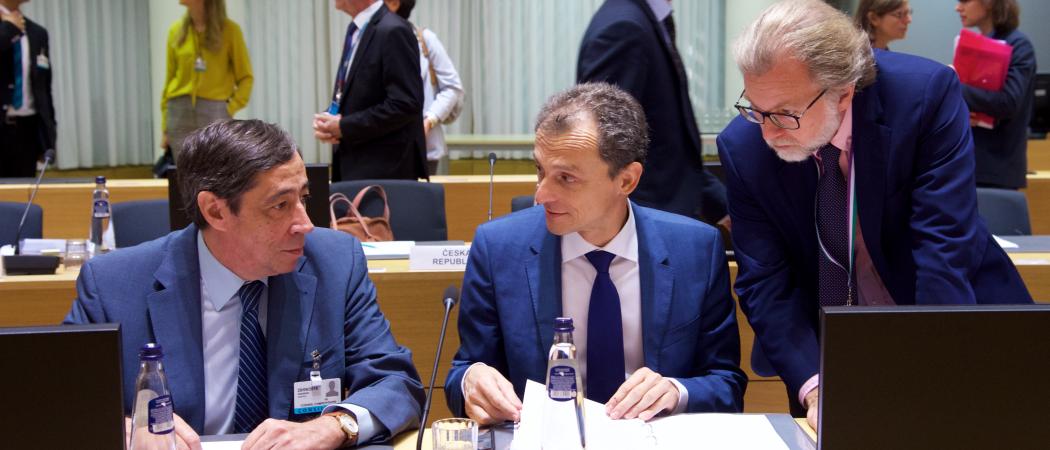 A string of legal and procedural issues risk slowing down progress towards agreeing the shape of the EU's next €94.1 billion R&D programme.
At a meeting of research ministers in Brussels on Friday, a majority of member states shot down a legal proposal by the European Commission to expand the scope of funding in the 2021 – 2027 R&D programme Horizon Europe, to support overt commercialisation activities.
"The Council took a clear decision: the Horizon Europe specific programme is a research programme, not an industrial programme that also supports research," Heinz Fassmann, Austria's science minister and the lead on negotiations for member states, told journalists Friday. EU Research Commissioner Carlos Moedas acknowledged he still had to convince governments of the need to invoke a new legal basis, but cited progress on other contentious issues. 
The impasse revolves around the Commission's bid to establish Horizon Europe on a dual legal basis, a move rejected by Germany, Spain, Portugal and others.
In proposing the Horizon Europe legislation in June, the Commission for the first time invoked not just the standard treaty language authorising R&D funding under a Framework Programme, but also another treaty article more commonly used for industrial policy, to justify its ideas.
Under that second article, the Commission's research directorate is making the case for more legal power to invest in industrial development activities through the existing European Institute of Innovation and Technology and a new body, the European Innovation Council (EIC). 
The dual legal basis would give the Commission greater freedom to invest in commercialisation activities that go beyond the current limits of research, technological development and demonstration, as the Commission explained in a briefing paper sent to the Council earlier this month.
"The industrial component [under Horizon Europe] gained even more importance than it had in the [current] Horizon 2020 programme," the paper says.
Some member states argue that the standard legal basis, as used for Horizon 2020, is sufficient.
With the clock ticking down to a year-end deadline to reach an outline agreement on Horizon Europe, the Commission is urging countries to move the dial in favour of a deal.
Research Commissioner, Carlos Moedas said dialogue will continue with member states on the legal issue. The next ministerial meeting on Horizon Europe is slated for end November. "We hope to find a satisfactory conclusion," Moedas said. 
Absence of a green light from member states on the proposal would not restrict the Commission's goals for the new EIC, the commissioner added. "It's a legal discussion. There's no impact on content [or] what we want to do."
Where now?
It is not just the proposed dual legal basis blocking further progress: there is also disagreement among ministers on the spread of funding for five research "clusters", which appear in pillar two of the Horizon Europe proposal.
To add to the confusion, some governments want to settle the legal question now, before discussing the content of Horizon Europe. As one case in point, Ireland's research minister, John Halligan, said, "A clear decision now might make sure that we don't have to make difficult trade-offs in the future." 
However the Commission, as well as member states including France, want to structure talks the other way round and agree on substance first, then tackle the tricky legal question later. It may seem like an obscure issue, but behind it is a tussle for who gets control of the Horizon Europe agenda.
"I'm much more convincing on content than on form," Moedas said, when asked to explain the necessity for two legal bases. Whatever the justification, in the interests of speed it would be better if member states, "don't engage right now" on the issue, he said.
For Austria, currently at the helm of the EU presidency, "It's a chicken and egg situation," said Christian Naczinsky, head of EU research policy and coordination at the Ministry for Science, Research and Economy. "The programme depends on the legal question, so it's the first issue to solve. On the other hand, we need to advance on content. We could spend months and years on [this] debate."
Brussels is urging agreement on substance now, fearing that little progress can be made next year, with European Parliament elections in May. 
"If we don't agree on the programme before the elections, we will have a major problem," Moedas told ministers. The risk is that there will be "a lag" between programmes, the commissioner warned.
Cluster bomb
Member states also appear at an impasse over how to divide €50 billion between the five research clusters in pillar two, covering 'global challenges and industrial competitiveness'.
Ministers argued on Friday that the clusters, entitled health; inclusive and secure societies; digital and industry; climate, energy and mobility; and food and natural resources, are too broad. For example, linking climate, energy and mobility under one cluster, doesn't make sense, many officials said.
For Moedas, "It's almost impossible to make everyone happy on clusters." He argued that mixing different fields together would promote more flexibility and interdisciplinary research.
The UK's science minister, Sam Gyimah, meanwhile wanted to know if there could be a cluster on space, with funding for civil and security applications.
Access to this funding would be of special interest to the UK, which has vowed to explore options for creating a home-grown rival to the EU's Galileo satellite navigation system after it leaves the bloc next year.