Pandemic overshadows new government strategy, but target is to publish mid-summer. The response to the crisis will be to double-down on the country's key science and innovation strengths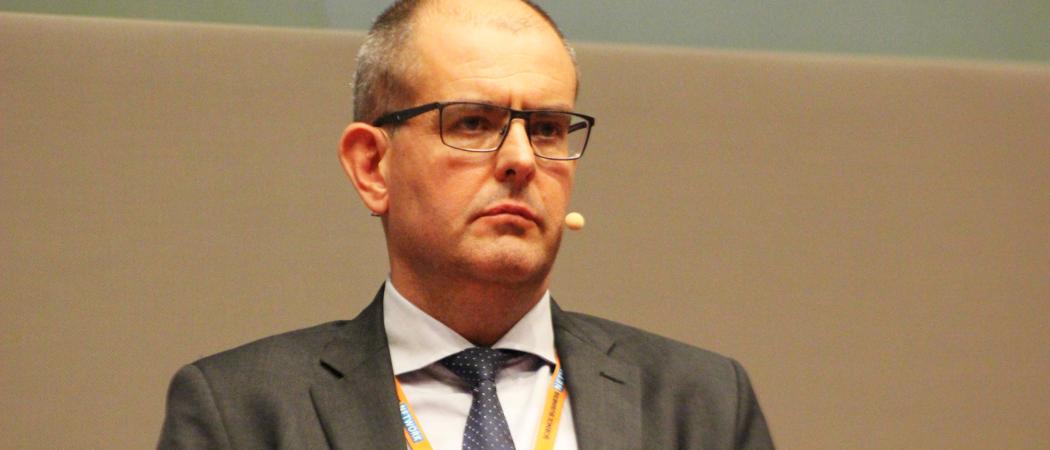 The COVID-19 crisis has forced the South African government to revise elements of its upcoming 10-year research plan for science, technology and innovation, due to be published in June or July.
"You'd have no credibility if you said the crisis hasn't changed our thinking," said Daan du Toit, deputy director general for international cooperation and resources at the South African Department of Science and Innovation. "Just like Horizon Europe [the EU research programme] is going to look a little different now after COVID-19, so will our plan," he said.
The plan's top line goals, including investment in core strengths such as astronomy and marine science, will stay the same, said du Toit. "The orientation of the plan – to make sure our investment works for our economy and addresses inequality – is not going to change," he said. "What has changed is the context. Our first priority now is putting together emergency relief programmes to make sure people keep their jobs and don't go hungry."
COVID-19 has "re-focused minds" on how to make all our systems "resilient and robust", said du Toit.
Pandemic-related research missions are being drawn up. "We are going to introduce a number of key science missions which speak to our societal challenges. I cannot tell you what the mission themes will be, but they will speak to areas impacted by COVID-19, such as public health, food security and education," du Toit said.
The government's science budget is roughly €800 million annually, according to 2016/17 figures. The overall budget is tabled in February each year but is now also under revision, as the pandemic takes its toll on an economy already in recession.  
"Everyone is re-prioritising," du Toit said. "We will continue to have a strong science system. But we are all going to be looking very carefully at every rand we invest now. You will also see front-loaded spending in light of COVID-19."
Last week, South Africa began to ease lockdown restrictions, which were among the most stringent in the world, after signs that early and decisive action has flattened the curve of COVID-19 infections. "We've had some success, but we're not complacent. The economy is not yet close to going back to what it was," said du Toit.
Double down on strengths
The response to the pandemic will be to double-down on the country's key science and innovation strengths. "Our science focus has always been on identifying areas where we think we have comparative advantages of some kind. We cannot be doing everything, so we have to make smart choices," du Toit said. "The best example we have is our investment in astronomy because of the optimal conditions we possess."
South Africa's Karoo region, a desert and a radio quiet zone, will house the Square Kilometre Array, a giant radio telescope, one hundred times more powerful than the strongest in the world at the moment. Because so few people live in Karoo, it's a perfect spot for listening into space.
"We remain strongly committed to SKA. We've always said that it's not just investment in astronomy for the sake of it – it's physics and maths, it's data science," he said. South Africa has significantly bolstered its publications and citation impact in astronomy and astrophysics on the back of its SKA investment.
At the beginning of April, the South African Radio Astronomy Observatory, which runs the SKA project in South Africa, was mandated to lead a national effort to increase the number of ventilators for COVID-19 patients needing oxygen therapy. The decision was based on the experience gained in the development of complex systems for the MeerKAT radio telescope, a precursor facility to the vast SKA constellation, which will eventually consist of some 250,000 radio antennas split between sites in Australia and South Africa.
"Marine science will continue as a big area for us too, that's obvious. It's a significant economic opportunity and crucial for understanding climate change and biodiversity. We may have to face COVID-19 now but climate change hasn't gone away," said du Toit.
Clean energy, in particular hydrogen fuel cell technology, and the bioeconomy are other crucial investment areas. "We want to study the origins of the universe through SKA, but we also want to make sure people have access to clean water – that's the South African reality," du Toit said. "COVID-19 will motivate us to work in smarter way."
Build an innovation mindset
A government white paper published last year gives pointers to the general direction of South Africa's 10 year plan. The strategy won't have an overall budget attached to it, rather spending will be voted on yearly by parliament.
The white paper underlines South Africa's success in growing one of the continent's strongest science systems. It lauds a threefold increase in publications, "significant growth" in the participation of black people and women in the R&D workforce, and a rise in doctoral graduation rates. However, the country's science remains "not fully inclusive" and innovation performance measured in patents and products, "has been relatively flat."
"Like Europe, we struggle to translate our research into new products and services," said du Toit.
The new strategy will aim to generate more business-led innovation that tackles societal problems and expands the economy. With the need for increased commercialisation funding, the white paper proposes a new sovereign innovation fund to leverage private sector investment.
The strategy should also include plans to "build an innovation mindset" from primary school level, to "celebrate entrepreneurs and innovation role models", and to adopt innovative approaches throughout government operations. There should also be proposals to improve the performance of "historically disadvantaged universities".
The paper recommits the government to boost R&D investment from 0.8 per cent to 1.5 per cent of gross domestic product in the next decade, with provincial, local and national governments called on to set aside more resources for the sector.
However, with the economy contracting fast during lockdown, and the world projected to enter a deep recession, COVID-19 endangers this target. "If the private sector is not going to be doing well, it's going to have an impact on R&D investment," du Toit said.
South Africa is already constrained by high levels of poverty, unemployment and inequality, according to the white paper.
The country is among the most unequal in the world. In 2014, 21.5 per cent of South Africans lived below the poverty line. Black South Africans, particularly black women, continue to bear the brunt of poverty. Unemployment remains "racially skewed", the paper adds.
South Africa also needs to stay along the curve in technology trends.
"The other area that will receive attention is disruptive technologies like artificial intelligence, the internet of things and blockchain. We need to have the ability to respond to disruption, even if we don't have the resources to compete with US or China," du Toit said.
EU talks on ice
South Africa remains interested to hear how it can get more deeply involved in the EU's next €94.1 billion R&D programme, Horizon Europe.
Although the European Commission has openly invited more collaboration with top R&D-performing nations from 2021, it still hasn't spelt out how that might happen, because of a reluctance to talk about deeper research collaboration in detail with any countries, for fear of messing up the main Brexit deal.
"We've not spoken about participation [in Horizon Europe] for a while. For us, it's a very important relationship with the EU, we're very committed. In terms of any specific discussions, these haven't happened yet; that's no criticism of the EU, they have COVID-19 and the UK participation to resolve," du Toit said.
"If anything, COVID-19 has underlined how global challenges don't respect borders. I hope the EU will appreciate that its framework [R&D] programmes have enabled a level of international cooperation that has been rather unique," said du Toit.