Alongside national R&D funding, the UK government is pinning hopes on association to Horizon Europe to help deliver on its net zero commitments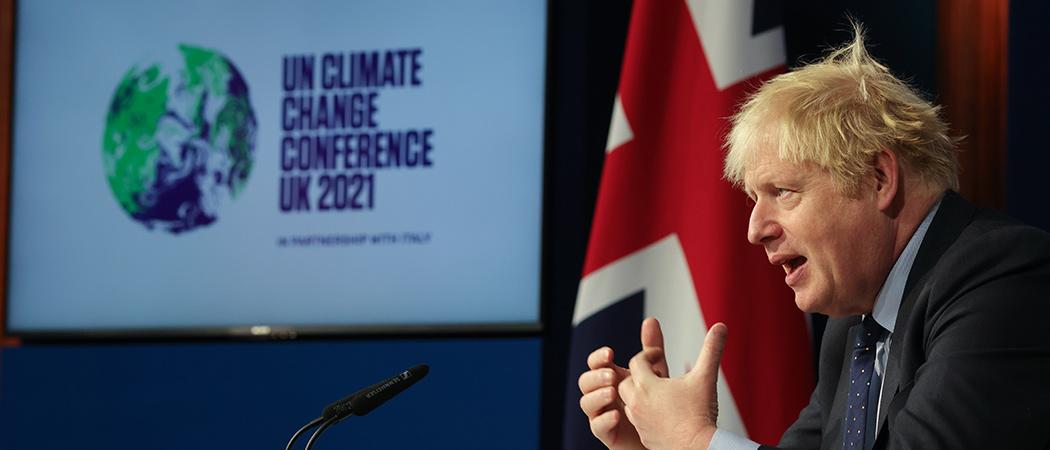 Two weeks ahead of hosting the United Nations climate change conference, COP 26, the UK has finally published its strategy for reaching net zero emissions, and is looking to full association with the EU's Horizon Europe €95.5 billion research and innovation programme in order to deliver.
The strategy, published on Tuesday, says, "UK collaboration with other world leaders in net zero research will drive further progress."
While Horizon Europe has earmarked a minimum of 35% of its budget for climate change projects, UK participation is still uncertain. Brussels wants to reach agreements on what it calls "transversal" political issues, most notably the dispute over the Northern Ireland Protocol, before it rubber-stamps the Horizon association deal.
The strategy outlines the R&D investments and changes in policies needed for the UK to become carbon neutral by 2050. The UK government says it plans to increase government investment in R&D to £22 billion and increase overall private and public R&D investment to 2.4% of GDP by 2027.
The government is also planning to publish the UK's first Net Zero Research & Innovation Framework to set out the key research and innovation challenges for the next decade. The framework will help align current and future public funds around agreed research and investment priorities.
A dedicated innovation programme to enable decarbonisation will receive at least £1.5 billion to fund projects on power, buildings, industry, transport, natural resources, waste and greenhouse gases.
This would come on top of a commitment to increase investment research in funded by UK Research and Innovation (UKRI) and the National Academy of Sciences by more than £1 billion up to April 2024. The government hopes the additional funding will speed up the commercialisation of low carbon technologies, systems, and business models across the economy.
The new strategy also includes a role for the new Advanced Research and Invention Agency, which was set up to fund high-risk, high-reward research. The agency is expected to have a free hand in deciding the areas in which it will invest.
Alongside reducing emissions, there is money for carbon capture and storage, with £100 million of public funding to enable further deployment of greenhouse gas removal technologies, which in turn will leverage private investment.
"We have to stop fossil fuels from causing global warming before the world stops using fossil fuels. Finally, the government seems to be acknowledging this obvious fact and is belatedly investing in safe and permanent disposal of carbon dioxide so we can stop dumping it into the atmosphere," said Myles Allen, professor of geosystem science at Oxford University.
In common with France, the UK is putting nuclear power at the heart of the net zero plan. It says it will secure a final investment decision on a large-scale nuclear plant and launch a new £120 million Future Nuclear Enabling Fund, retaining options for future nuclear technologies, including Small Modular Reactors.
The UK government has said it plans to "take a leadership role" in Mission Innovation 2.0, a global initiative launched earlier this year by 23 governments, aimed at investing €250 billion in innovations that could drive global investment in clean energy research, development and demonstrator projects.
The net zero plan relies heavily on financing from the private sector. The government estimates it will need an additional £50 to £60 billion every year in the second half of this decade and throughout the next. Public money will provide much of the early investment, but the private sector is expected to play its part and cover the costs of commercialising early technologies and scale up low carbon innovations.
"[The strategy] will need to be followed up by a ratcheting up of ambitions in the coming months and years if the UK is to stay on track to be a climate change leader - and to meet medium- and long-term targets," said Jim Watson, professor of energy policy at UCL.